Jacksonville's assistant police chief was suspended from his position Friday and said he expects to be fired soon.
Bill Wineman, 63, said Mayor Johnny Smith placed him on administrative leave for six months beginning Friday, "to get your head right." He said Smith gave him no further reasons.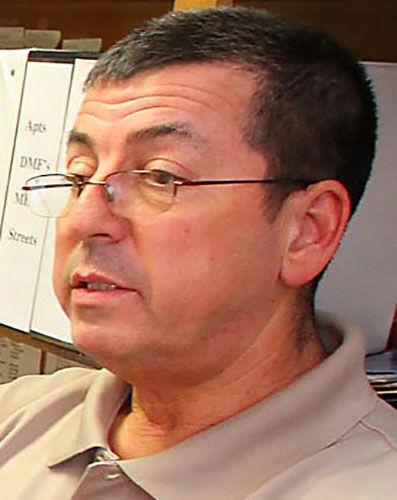 Wineman said Wednesday the city allowed him to keep his pay and benefits, but made him turn in his police ID, uniform and gun. 
Now, Wineman said, he's trying to answer one simple question: Why?
"I spent 36 years in this city. Every day, I've concerned myself with this city," Wineman said. "What did I do wrong?"
Wineman's suspension comes about six months after he sued the city for passing him over for a promotion to police chief. After Tommy Thompson retired in November 2018, the City Council hired Marcus Wood, who was then 32, to lead the department. Wineman's lawsuit alleges the city discriminated against him because of his age.
Wineman said he has never been formally reprimanded as a Jacksonville police officer. Wineman said there was one occasion when Wood called him into his office, falsely believing Wineman had made a mistake, but the two men cleared up the confusion. 
"In any business, especially the government, if you're doing a poor job, they have to talk to you about it," Wineman said.
Wineman said he doubts the city intends to pay him to do nothing for six months, which leads him to believe that he will be fired at the next City Council meeting on Monday.
"If they don't, we'll have a lot of citizens asking, 'Why are we sending him on vacation for six months?'" Wineman said.
In the complaint, Wineman says some who made the decisions in Wood's hiring told him they were worried he would stay in the job to get his "highest three years" before retiring. 
When Wineman said that Wood wasn't qualified after he was hired, the complaint says, one of those decision-makers suggested Wineman "just sue them."
The city's response to the complaint, filed in September, denies that any of the decision-makers held any "inherent bias" towards Wineman or made the statements alleged in Wineman's complaint. The response also says Wood was properly qualified when the city hired him.
Wineman said Wednesday he has years more experience than Wood, and Wood has repeatedly disregarded his advice and suggestions.
"He's making mistakes right and left," Wineman said.
However, Wineman said, he doesn't want Wood removed from his position if he wins the lawsuit.
Chief Marcus Wood said he could not comment on personnel matters within the department.
"These personnel decisions are made by the mayor," Wood said.
Several attempts Wednesday to reach Mayor Johnny Smith for comment were unsuccessful.