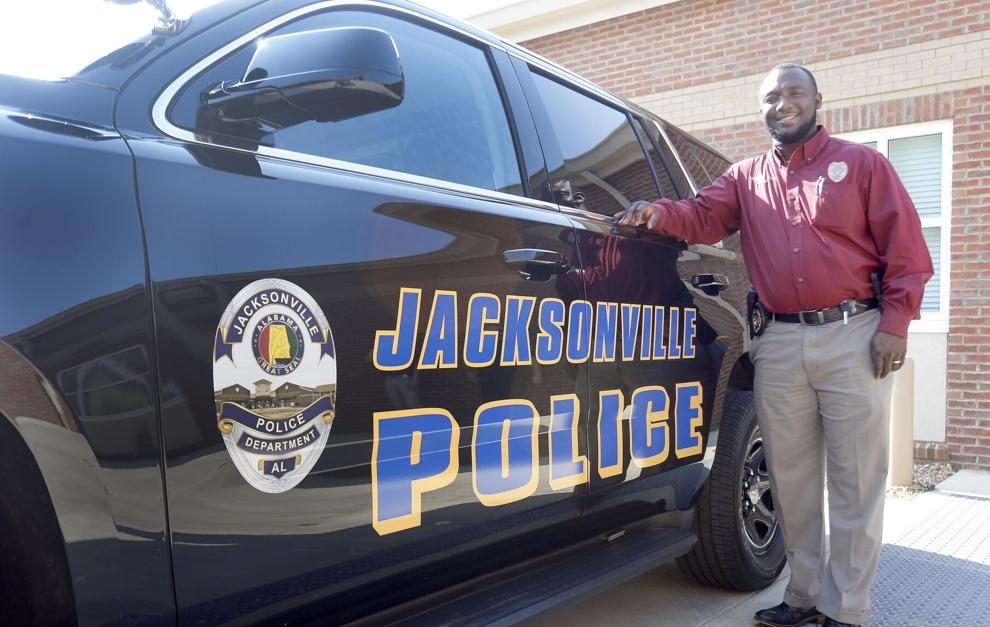 JACKSONVILLE — When Marcus Wood was a kid, he said, the neighborhood police hosted barbecues for his community, handing out sticker badges, teaching him and his friends to fish.
"I grew up in what you would call the projects," Wood said. "Those cops influenced my life in a very positive way."
Today Wood, 34, is the first Black police chief in Jacksonville, a small university town. A native of Weaver, Alabama, he previously worked as an Army police officer, a National Guardsman, a corrections officer, a fugitive investigator and a trainer for the state's police academy at his alma mater, Jacksonville State University. 
This year, as Black Lives Matter protests assembled in cities around the world in the wake of Minnesota police killing George Floyd, an unarmed Black man suspected of using a counterfeit $20 bill, protesters gathered for days in Jacksonville to discuss police brutality and racism in the justice system.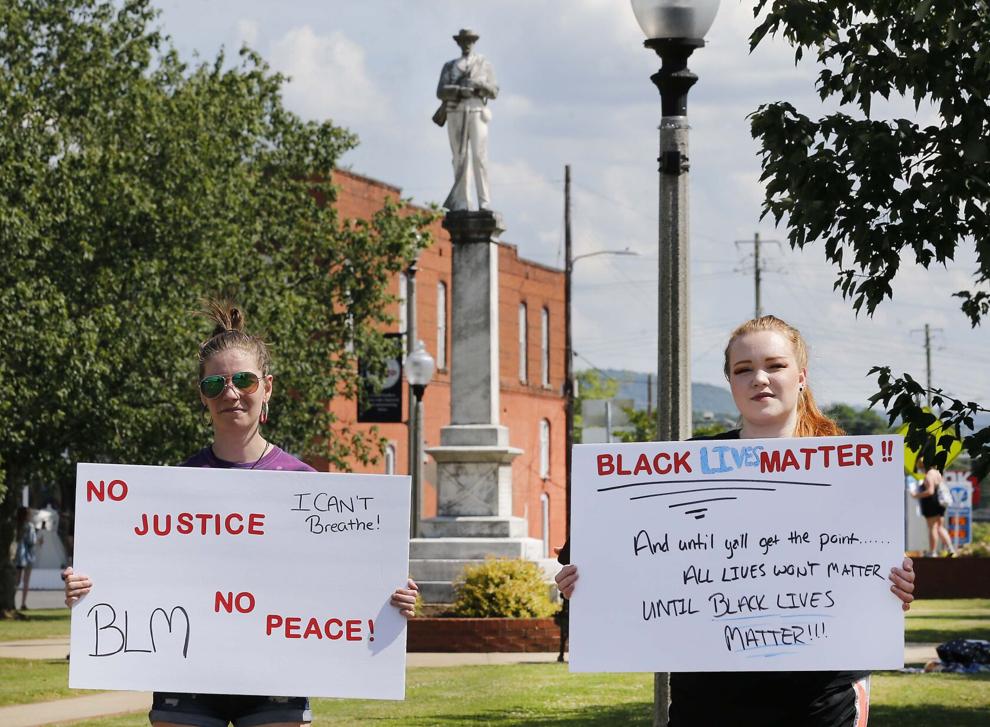 At the time, in June, Wood told a local TV news station: "We appreciate [protesters] being a force for us, because we don't want bad cops in law enforcement." The comment came with the announcement of a citywide curfew.
Since then, the Black Lives Matter movement has gained momentum around defunding American police departments to reallocate tax dollars for community investment.
Like many police and military leaders, including President Donald Trump, Wood said more funding to reform policing would make it safer for both cops and the communities they serve. Activists say reform efforts spearheaded by police do not lead to meaningful success, according to available data.
Wood answered questions about changes in policing. This is edited for length and clarity. 
Q.: Do you think there are "bad apples" in policing or is the system failing cops?
A.: Are there bad cops abusing their power? Yes, in some situations. 
I'm not saying using excessive force is OK, but I will say cops are human. We expect them to be 100%.
It baffles me that somebody who took an oath to go out and arrest people when they do bad things won't do what we ask of the normal civilian or citizen, that: 'Hey, when you see something, say something.' 
We won't call out bad cops, the people who are in the same locker rooms, because we don't want to be labeled a snitch.
How do you begin to change that culture? That's troubling to me as a police chief.
'Not helping cops be the best they can be'
Q.: How would more funding address that culture and the use of excess force?
A.: We're not providing cumulative stress relief for cops. 
We all know there's a mental health crisis in this country because we've criminalized mental health issues. 
But there's this thing in police culture where if a guy starts talking about the hard things he's seen, people start calling him crazy. 
People expect police to be heroes.  
Let's say you have a 15-year-old daughter, and you see your daughter in this dead girl who just got killed by her own father, and you got to work that thing. You have to leave that scene and perhaps go in to help DHR take kids from a bad situation. And that's the end of your shift, but it's just Monday. So you got to go home to try to sleep, try to disconnect from that. But guess what? You got to get back up the next morning and go back to work. 
As department heads of police agencies, if someone raises his hand and says, 'Hey, I need help,' then we ought to be able to say, 'OK.'
We're not helping cops be the best they can be.
I'm looking into peer support officers because cops are funny about talking to people outside of law enforcement.
Right now, from the beginning, we do a lot of building what I call combat skills for law enforcement officers on how to protect themselves and how to stay alive. I think the one thing that we do lack is telling them, 'Hey, look, stay in this job long enough, you are going to come across some very tough things. You're going to have some things to bother you. … This is how you handle it. The important thing is to come talk to somebody. We're not going to ostracize you.'
Q.: If we defund the police to put dollars toward the root causes of violence, would there be less of a burden on police?
A.: I think it's a little foolish. I understand their train of thought, but the police are always going to be called when things go badly. 
When DHR has to go out and take a kid, before they go, guess who they call? Law enforcement. Undoubtedly, people are not going to want to willingly give up their kids. That's one example.
America needs to decide what the police are for. Do we want cops to be social workers? Do we want cops to be mental health officers? Do we want cops to protect and serve? Because sometimes that's going to be ugly.  
Q.: What changes need to happen, as you say, to make things safer for cops and their communities?
A.: An officer has to have 12 hours of [continuing] education a year, but guess what? [Cops] can go and pick 12 hours of fun stuff to do. They can play 12 hours of new gun training because that's fun or a stress relief.
There's nobody saying you have to have a certain amount of training in mental health or a certain amount of de-escalation training. Whether it be at the state level or federal level, there has to be Big Brother that says I've got to do so many hours, so much training.
We have to have something to ensure that police departments are following a model, whether it be a reform task force or the office of police Standards and Training Commission across the country.
Some people will disagree with me because they don't like Big Brother telling them what to do or how they should do it. But unless we have some of that Big Brother to do that for us, we're always going to have a difference of opinion.
And right now we don't have that.