JACKSONVILLE — The Jacksonville Civil Service Board said Monday it was in adherence with its policies when it concluded last year that the city's new police chief met the minimum qualifications for the job, refuting claims made by the passed-over assistant chief.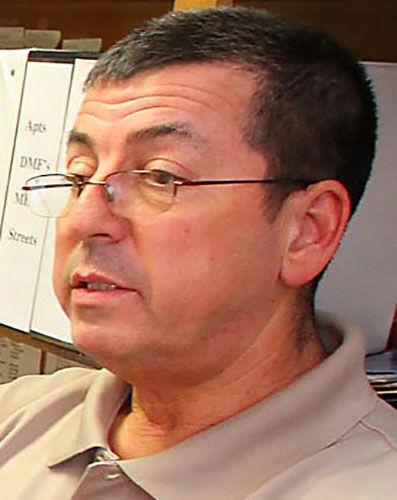 The board prepared a letter to send to assistant chief Bill Wineman that addressed his complaints at its January meeting. At that meeting Wineman said the board never should have approved Chief Marcus Wood's resume because, he said, Wood didn't meet the qualifications.
 "He suggested, without putting words in his mouth, that we did not do right by him," said board chairman Mike Abrams.
Board members declined to share with The Star their letter to Wineman, but discussed its contents at length in their open meeting.
"We believe we are in total adherence to the Civil Service Board's policies and rules and regulations," said board member Pat Borstorff of what the letter should say. "I think that's it."
The board does not want to "step its foot" into any of the particulars of Wineman's complaints, she advised her fellow board members.
"You could say something and the nuance there could all of a sudden end you up in court to explain that," she noted. "It would just be a very unpleasant situation."
All the board members agreed that they had acted within their rules when they concluded that Wood met the minimum qualifications. The board goes by the same policies and procedures every time it meets, according to Borstorff.
"And we did the same with him," she said.
Wineman had said Wood didn't have the requisite 14 years of police work, which according to the City Council's requirements could be substituted with 10 years of work and a four-year degree. The board considered Wood's 12 years of police work, two years of college and eight years of police work with the National Guard sufficient to meet the minimum requirement.
In other business, the board:
- Approved the promotion of police Cpl. Jason Campbell to sergeant.
- Approved the appointment of police Cpl. Matt Johnston to investigator.
- Approved the promotion of police officers Rebecca Bishop and Dale Edwards to corporal.