Steve Murphy and Javier Peña spend their days traveling the world, insisting their lives aren't quite as interesting as the Netflix show that depicts them.
They instead say that their lives are just as normal as anyone — provided they also helped bring down a notorious drug trafficker.
Murphy and Peña, two former special agents of the Drug Enforcement Administration, were on campus at Jacksonville State University Monday to recount what they said was the true story behind the hunt for and eventual killing of Colombian drug kingpin Pablo Escobar, a story without the embellishments of "Narcos," the Netflix dramatic series portraying the role of Murphy and Peña in the manhunt.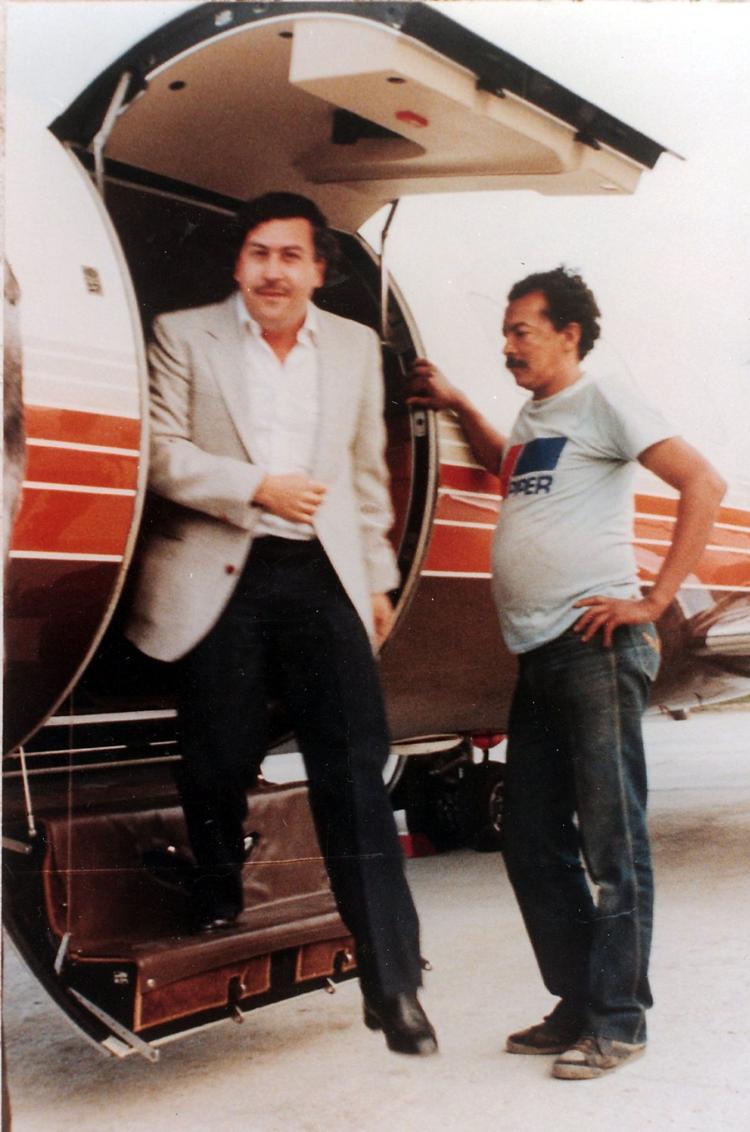 "We want to tell you the true story," Murphy said. "We're not tough guys, we're not super cops. We're small town country boys that got to work a really big case. There's no reason any student here can't do the same."
The two told the crowd, comprised of JSU students and faculty, tales from their trying times in Medellín, Colombia, where Escobar's operation was based. Murphy and Peña recounted seizing 10 tons of cocaine at one time, hearing through a phone tap Escobar torturing someone while telling his wife he loved her, and investigating the cushy, self-built prison Escobar spent a year in after negotiating a stop to violence with the Colombian government, among other witnessed atrocities.
The two described Escobar's lavish ranch, where he frequently broke the law to bring in exotic animals to keep as pets. 
"It's also illegal to produce 80 percent of the world's cocaine," Murphy joked.
The two agents took the crowd through some of the ways they caught drug smugglers and even praised the creativity of runners that would seal cocaine in bags and hide them inside hollowed out grapefruits sealed with Elmer's glue. Once, a bulldozer was found with its inner-workings stripped, so the drug could be secretly shipped into Miami, with cash returning in the emptied cavities.
The two assisted Colombian police in tracking Escobar, eventually helping to corner him without his usual large security detail in December 1993. Police raided a house, where Escobar was killed after a shootout.
"They're the ones that took their country back," Peña said of the police. "They're the real heroes."
The two have spent their later years speaking at events like the Monday gathering, Murphy said, sharing their story, conveying lessons and getting paid.
"We've got the best retirement plan in the world," Murphy said.
Murphy, who adopted two daughters from Colombia after seeing horrors in his time there, got choked up telling the crowd about his now-grown daughters. 
"Family is so important to me," Murphy said.
After reiterating the importance of following the rules as a law enforcement throughout the talk, Murphy had no issues admitting that catching Escobar was a cause for celebration. 
When the two were asked by a student in a question and answer session what they did after Escobar was caught, Murphy responded.
"We partied all freakin' night."