HOBSON CITY — Hobson City Mayor Alberta McCrory is proud, but she's also frustrated.
Her town, the first government in Alabama formed and run entirely by African Americans, celebrates its 120th anniversary this weekend. Local luminaries, including a former U.S. surgeon general, will return for celebrations. 
And yet there's much that hasn't changed for this town of 761 people. Leaky water pipes. Little money. No ZIP code of its own. All the politics of a bigger town.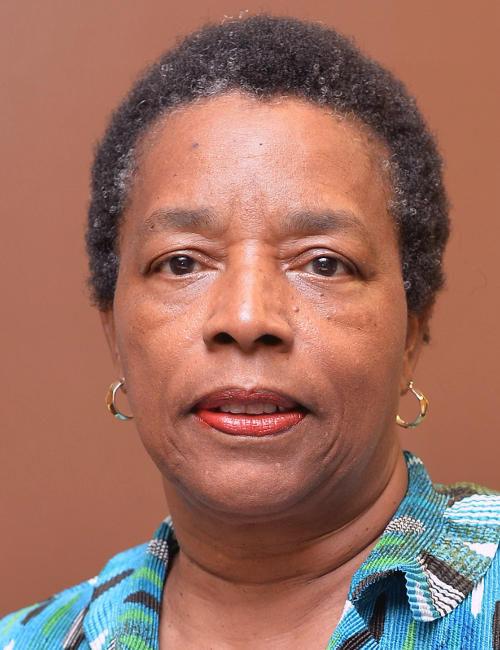 "I just get tired of all the insults," McCrory said Friday. "I get tired of people trying to tell me 'You're not doing it right.' Why the hell don't you come and help?"
McCrory and about a dozen local residents sat down Friday at the FEMA Building, a school-gym-style structure behind the Town Hall, for a forum on the problems of the area's smallest towns.
Arturo Menefee, a faculty member at the University of Alabama's Center for Economic Development, told the crowd that in planning future development, it's best for small towns to focus on what they have, not what they lack. 
"No matter where you go in Alabama, in the smallest community, we have land and churches," Menefee said.  
Hobson City has an asset some others don't, he said. 
"You have a great story here," he said. "Hobson City's story can sell itself."
That story is the story of Morree Quarter, a black neighborhood of the city of Oxford that, against its will, found itself de-annexed from that city in the 1890s. Residents incorporated their own city, named after a Spanish-American War hero — a town run by black politicians, with a black police force, decades before the civil rights movement. 
McCrory and others in town have a plan to make the city part of what promises to be a growing local civil rights tourism industry, centered around Freedom Riders National Monument in Anniston. Menefee and McCrory also spoke of a plan to create an African American Heritage and Economic Trail to draw visitors to the town. 
Menefee spoke of other small communities that have worked together to make big changes happen. Greater Peace Baptist Church in Opelika, he said, created a development corporation and managed to develop 48 units of affordable housing to meet a community need. The tiny Bullock County town of Midway, he said, recently acquired federal grants that may allow it to turn a former school into a health clinic. 
Local small-town activists said they have similar ideas. But money is short, the wheels of the federal grant machine are slow, and it's hard to keep the public on board while changes creep along. 
Al Jemison of Munford said old divisions dating back to segregation are part of that problem.
"The schools came together, but we can't seem to get together as a community," he said. Jemison said residents of the Jenifer community in Munford have acquired the site of a former school there with a plan to develop it, but the project needs more people willing to work to make it happen. 
"If we could get the building up to par, there's a lot we could do, but we need help," he said.
McCrory, typically the most outspoken cheerleader for Hobson City's events, has in recent months begun to voice frustration with a lack of help from outside. The city recently picked up a federal grant to help fix the city's leaky water system — though the process ultimately required the city to go to the Legislature in 2018 to reconfirm its status as municipality. 
The mayor said she doesn't understand why Hobson City was passed over for status as an "opportunity zone" — a state-and-federal designation under the 2017 tax that offers tax cuts for development in economically stressed communities. Neighboring Anniston has an opportunity zone, but according to state maps, that zone ends at Constantine Avenue and Teague Street, just outside Hobson City. 
McCrory said she's going to keep up her ongoing requests for a ZIP code for the city, something she says will help keep the city from being identified as part of Anniston or Oxford in various online directories and maps. The U.S. Postal service has denied the city's ZIP code requests twice in the last decade. The mayor on Friday said she's going to continue to press the issue.
"We're not done with that," McCrory said. 
Others at the meeting said that to move the big issues forward, Hobson City is going to need more resident involvement. Resident Elizabeth Rowe said more people need to show up at council meetings and get involved.
"To grow our city, grants aren't going to do that by themselves," she said. "There's got to be some free labor."
The city's Founders Day events continue Saturday, with a 5K run at 8 a.m., a homecoming reunion event from 10 a.m. to 6 p.m. and a ceremony at 11 a.m. to rename Draper Street in honor of resident Willie Maud Atkinson, who turns 100 this month.