A judge sentenced a Hobson City man last month after he pleaded guilty to manslaughter in the 2014 shooting death of an Anniston man.
Circuit Judge Bud Turner on Feb. 7 sentenced Lonnie Fred Spinks III, 38, to 20 years, split by five years in prison and 15 years on probation.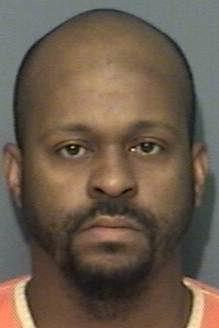 Turner also ordered that Spinks could ask the court for a "reverse split" sentence, in which a defendant is required to serve a probationary period before serving the remainder of the sentence in prison.
Spinks was initially charged with capital murder, but the charge was reduced to manslaughter through a plea agreement signed Feb. 4. 
Police said Jones and three others were driving away from the home when Spinks shot into the car, hitting Jones in the lower back.
Jones was pronounced dead around 5:30 a.m. the next morning at Regional Medical Center in Anniston.
Spinks was booked into the Calhoun County Jail with bond set at $100,000. He was released from jail in August 2014, according to court documents.
On Monday, Spinks was not listed as an inmate in the jail's online roster or in the Alabama Department of Corrections' online roster.
Attempts on Monday to reach Spinks' attorney, Shaun Quinlan, were unsuccessful.