Wednesday's list ... of beans 'n greens 'n other things:
THE KIDS may have outnumbered the adults Sunday at Grace Fellowship as the church honored a lady by the name of Thelma Pinkston.
In itself, that is fitting.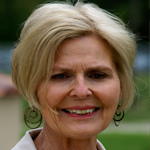 The evening, played to a packed house, was a celebration of  Thelma Pinkston's 50 years with kids in two churches, First Baptist of Saks, now Grace Fellowship at Fort McClellan.
The lady has literally touched and guided the lives of hundreds of kids in those 50 years as a teacher and then as a director.
It should be mentioned here that Thelma is a personal friend of many years. She and the blonde are joined at the hip and it is a rare day they don't talk or see each other.
With that said, I'll let the Rev. Carlton Weathers, Grace pastor, say a few words.
"Thelma commands respect because she is disciplined and loving. Children are attracted to her because she respects them and values them as individuals. She doesn't ignore them or become impatient with them. She gets on their level and communicates with them.
"Thelma Pinkston has used her God given talents to call children into a relationship with Jesus Christ and the value of her love for 'her' kids is incalculable.
"But her greatest quality is she is a true friend ... There are the many times I have seen her sitting at a hospital to be with a friend.
"Thelma Pinkston is a rare jewel."
Friendship aside, she "handled" all three of my grandsons at First Baptist of Saks and each of the three are better for it ... and speak of "Miz Pinkston" with love ...
She's going to kill me for this because the one thing Thelma Pinkston dislikes very much is attention ...
QUOTABLE: "The only difference between death and taxes is death doesn't get any worse every time Congress meets."
I'm sitting in my car in the Winn-Dixie parking lot out on U.S. 431 and watch as a man pushes a cart toward his car parked in a handicap zone.
Nothing wrong with that. But what came next left me sort of shaking my head. After unloading his groceries, the man got in his car, drove off, and left the empty cart in the drive in front of WD. Only one small wheel was touching the yellow of the parking space.
A few minutes later I watched as another man pulled into the same parking space at an angle. He got out, left his car in-and-out of the parking space, and headed for the store.
People, there are other people in this world ...
BIRTHDAYS: Aug. 26 – Brennan Crawford; Aug. 24 – Danny Williamson and Jason Hollingsworth; Aug. 26 – Chris Smith and Jake Slick.
I'm really not wearing black, but the thought crossed my mind this past week when two things hit me at once.
1 – The Alabama tomato season that is Joe Hays at my house is over. That's it, said Joe on his last trip. Joe grows the best tomatoes in Alabama and everybody knows Alabama tomatoes are the best. See you next year, Joe.
2 – The Chilton County peach season is over. Ken Easterling brought his last load a couple of weeks back and the good news is my expenses for cottage cheese and peaches for breakfast and Blue Bell vanilla ice cream (and peaches) is now cut to zero. See you next year, Ken.