Wednesday's list ... or a bit of greens 'n beans 'n other things:
THE VIEW from Archie's recliner ... OK, the view from a beaten, but very comfortable recliner while watching my third re-run of a Blue Bloods episode: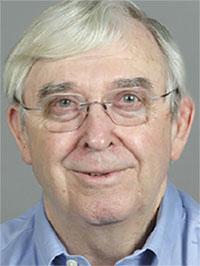 — If you have a dislike for The Donald (and I do), the last thing you want is for Trump to be impeached and removed from office. All hell would break loose in this country. Let it play out to 2020, but I wouldn't bet a lot on that, either.
— My favorite "talk" show used to be "Morning Joe."  No more. Joe, a graduate of the University of Alabama, can't shut up, talks over his partner in letting you know why Trump SHOULD be impeached. Betcha he catches bleep when Mika gets him home.
— Have you caught that little guy scooting along on his fanny ... my favorite commercial ... second is the suspended surgeon who thinks he has been re-instated.
— Don't laugh at this, but I think Nick Saban would make a really good governor ... president, too, in fact ... think about it.
— Oh, have you heard the latest? Alabama fans are raising money to up Gus Malzahn's contract again ... keep Gus at Auburn.
— I think we've got us a really good U.S. Senator in Doug Jones. The guy impresses me ... a bunch.
— Don't know if you've noticed, but there are a lot of new faces on the ABC 33/40 newscasts out of Birmingham.
— Speaking of, TV newscasts are now mostly ambulance chasers.
— Oh, that deal of mounting horses from the left side, milking a cow from the right side, got just one reply ... didn't tell me anything I didn't already know ... which is zilch.
QUOTABLE: If you could kick the person in the pants responsible for most of your trouble, you wouldn't sit for a month. – Theodore Roosevelt
BIRTHDAYS: March 4 – Neal Lemmon; March 5 – Evis Thompson.
A SPECIAL nod to the Rev. William Terry Smith as of this past Sunday. He's my baby brother and was born at home along about 4 a.m. on a bitterly cold March morning.
I've told you that story before, but not today. With Mom in rather loud labor in the next room, Dad pulled me from a warm bed, sent me to milk the cow. I'd never milked a cow before, Mom never milked a cow again.
Happy birthday, Bro' ... and I suspect I'll leave this world telling that story to the hymn "I'll Fly Away."  Love you much.
Q – Why did the scarecrow win an award?
A – Because he was outstanding in his field.
TOP TEEN: Say hello to Jacob Knight, a senior in the Class of 2019 at Pleasant Valley High School, where his high school GPA of 4.88 has him headed for valedictorian honors in the spring, number one in a class of 78.
More "smarts" include a 33 on his ACT, a college GPA where he has earned 32 credits through dual enrollment at Jacksonville State University.
An outstanding resume includes membership in the National Beta Club (he was president of the Junior Beta Club), and the Scholar's Bowl and robotics teams.
"Jacob is an outstanding student whose academic success is a shining light," says Mylane Wigley, senior counselor. "He strives to be the best in everything he undertakes. We're so proud to have him as a member of  the Raider family."
Proud parents are Keith and Aime White.