On a Sunday morning . . .
AN OLD FRIEND walked out of my memories and back into my life Thursday morning. A front page story in this newspaper told me the old friend was still here.
Henry Baugh, it was a warm feeling as I read the story of a long-overdue honor and thought about the years we were close and of the recent times I sat and played with those memories.
Yeah I know Henry. You're  in the phone book and all I had to do was get out of my recliner and call. Like most of us, it was one of those things you're always going to do and just never get around to doing it.
But you and I both know you are among the blessed to be here. I looked up a column I wrote about you on July 31, 1980. You were on the beaches at Anzio, one of the bloodiest battles of World War II.
"Henry Baugh, still 19, is there. In May an artillery bombardment kills seven men in Baugh's vicinity. He is hit in the back, in the shoulder, in the arm.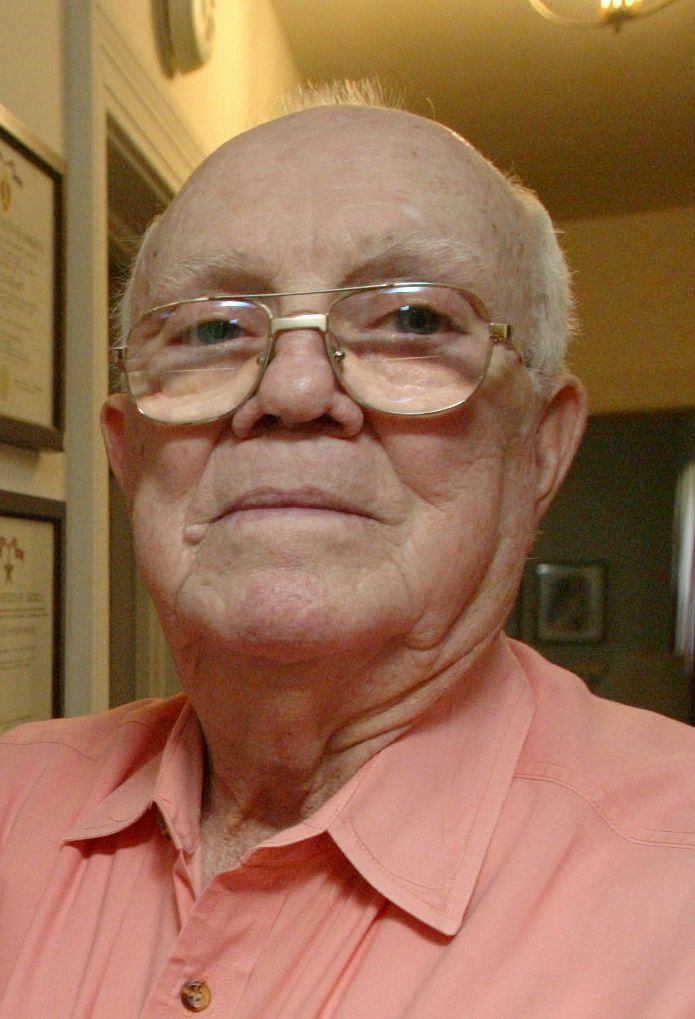 "He still carries a chunk of metal in his left arm. His disability after the war was rated at 10 percent.
That's an excerpt from the story:
In case some of you out there missed the story, let me replay one more paragraph about when Henry came home after two years of constant combat in Europe:
"He'd bring with him two purple hearts, three bronze stars, and other medals for his service."
With that said, a personal note:
Henry Baugh and the former Betty Deason will have been married 70 years  Feb. 1 . . . 70 years. That's beautiful . . . just as Betty Deason was the day Henry came back from the wars.
He played that one for me Thursday.
"Betty and I grew up together. We lived at 18th and Quintard and the Deasons lived behind us. When I left for the Army I was 19, she was just 14.
"When I came home, I rode a bus from Ft. McPhearson, Ga., to Anniston. That was Oct. 25, 1945, and not only was my whole family there to meet me, so was the Deason family. Betty Deason had grown up."
And a young Henry Baugh, who had won two purple hearts and three bronze stars for bravery in World War 11, set about winning something a bit more important. It took a couple of years of dating, but on Feb. 2, 1947, Henry finally got a lovely Betty Deason in front of a preacher.
In their four kids, two sons and two daughters, the Baughs have passed along their longivity genes. All four are still living.
So when did I first meet Henry?
He and I agree that it was at the old Hardee's on Quintard (now  Mata's) sometime in the late1970s. It was during the early morning coffee hour and for some reason we got to talking. "Likes" came away from the coffee table that morning and some cement in the friendship came when Henry, who had retired from Bynum, put his carpentry and painting skills to work at our house.
 Henry put in 30-plus years at Bynum, but also got involved with his father in the carpentry business. That would lead to our house after our coffee meeting.
His work was superb. And if you know Henry, you also know that is no surprise.
Today's finish, in case you missed it, is Henry and Betty Baughn were in Birmingham Friday night where he was named "Alabama's Most Outstanding Minuteman." The honor came from the Reserve Officers Association of Alabama.
I've been around a good while, met and was blessed by a lot of people, but Henry Baugh was – and is – one of the best persons I've ever known.
And put on the coffee pot . . .