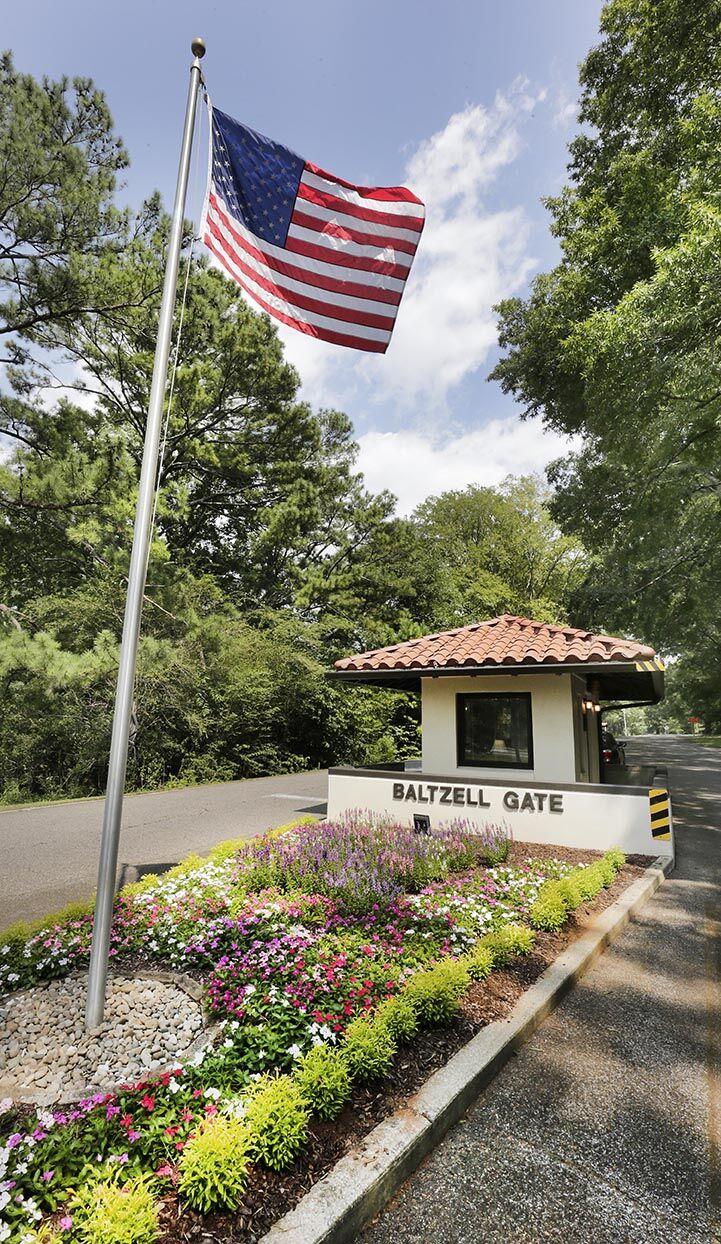 Thanks to the U.S. Army, Roy Turman saw the world. Not all of it, but enough. Korea came first. Then Okinawa. Germany followed — not once, but twice. Interspersed were stateside stopovers at Fort McPherson and Fort Benning in Georgia and Redstone Arsenal in Alabama.
Fort McClellan, where he retired as a sergeant first class after 23-plus years in the Military Police Corps, came last, his final active-duty assignment. 
Friday morning, he returned to Anniston's closed main post for the seventh annual MP reunion and the unveiling of a commemorative MP plaque at the renovated Baltzell Gate guard house.
"It means a lot to me to see anything out here preserved," said Turman, who lives in Alexandria. "I put many an MP on this gate."
The reunion, organized by Gail White, the former assistant to the provost marshall at Fort McClellan, was expected to bring between 70 and 100 former military policemen and civilian employees back for a weekend of events and dinners. But the reunion's marquee event was Friday's celebration at the Baltzell Gate guard house.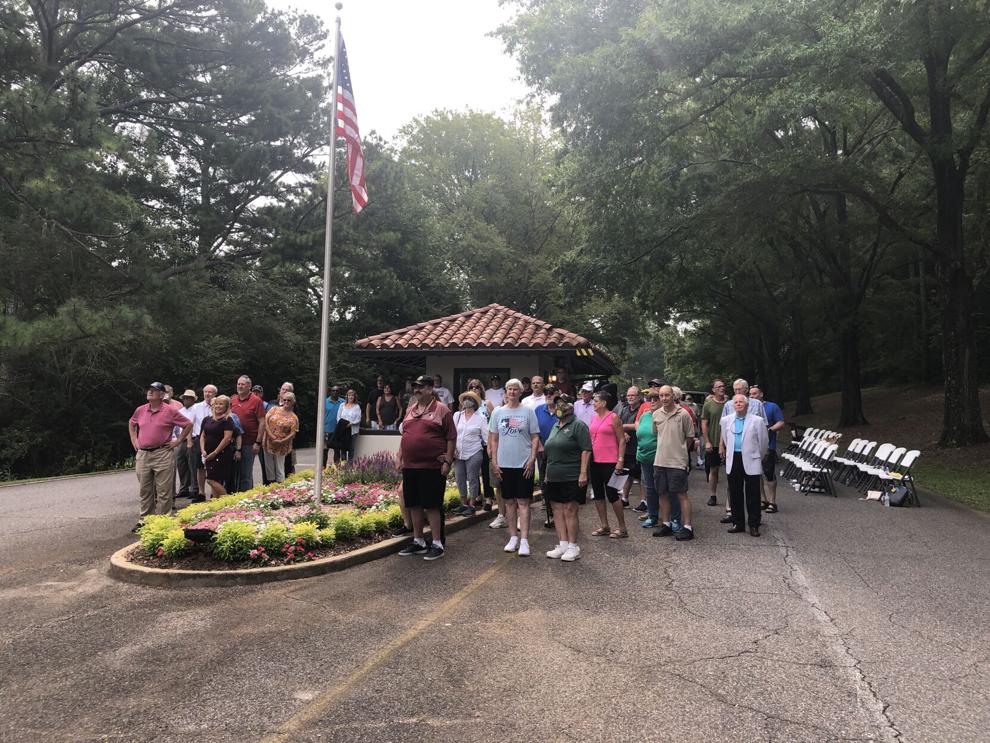 Fort McClellan hosted the Army's MP school from 1975 to 1999, creating a legacy of military law-enforcement training in Anniston and the MP units that were assigned to the post. 
Among those permanent units' tasks was the manning of guard houses at Fort McClellan's multiple entrances. Only the guard house at Baltzell Gate in Lenlock — the post's main entrance when it was active — remains intact. 
To Fort McClellan's MP veterans, the tiny structure is almost sacred, especially since a majority of the Army's visual presence has been removed from the post that opened in 1917 when the United States entered World War I.
That swell of emotion is similar for Wellington's Pat Gardner, who worked 17 years at Fort McClellan, including 14 years as a civilian employee at the MP school.
"It's a very big deal," she said, "because each morning coming to work, we knew we would be greeted by the MP at the gate waving us on through, and he would be saluting where it was appropriate.
"Even now, after the closing in 1999, I still come through this gate. It's a heartwarming feeling as if we are coming home."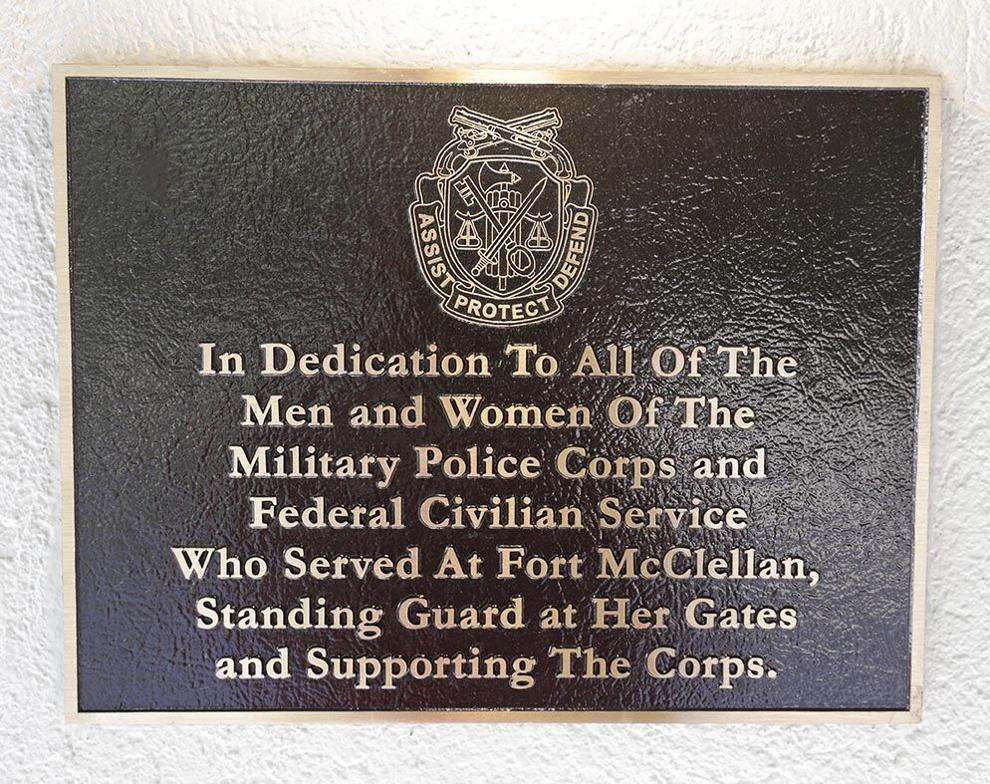 Though the guard house hadn't been demolished amid McClellan's redevelopment efforts, time and spasms of neglect had left it in disrepair. Before the pandemic, the McClellan Development Authority paid for restorations to the tile roof, cleaning and painting the interior and exterior, installation of new lighting and freshening of the rose garden.
Conversations between White and MDA Director Julie Moss about the future of the guard house led to Friday's unveiling of the plaque that honors veterans of Fort McClellan's MP Corps and its civilian employees. 
But it was the guard house, an understated Fort McClellan relic, that moved veterans Friday.
Even today, the Baltzell Gate guard house is enveloped in symbolism, said Anniston City Manager Steven Folks, a former MP platoon sergeant, senior drill sergeant, first sergeant and battalion operations sergeant who served at Fort McClellan.
"Even when the Army existed (here), at nighttime certain gates were closed," he said. "Galloway Gate was closed, Summerall Gate was closed, but this gate always stayed open. This gate never closed. … This gate means so much to me because I hear the ghosts each and every time."
Though long retired from the Army, Turman passes through the Baltzell Gate entrance at least once a week to play a round at Cane Creek Golf Club. The guard house, now unmanned, never fails to catch his eye. 
"Most people when they came to Fort McClellan, this was the first thing they saw, Baltzell Gate," Turman said. "And their first impression of an MP, if they didn't know one, was the MP that was standing at Baltzell Gate. These guys set the standard of representing Fort McClellan and the MPs in general."