Edith Trammell hasn't seen a flu season this bad in a decade.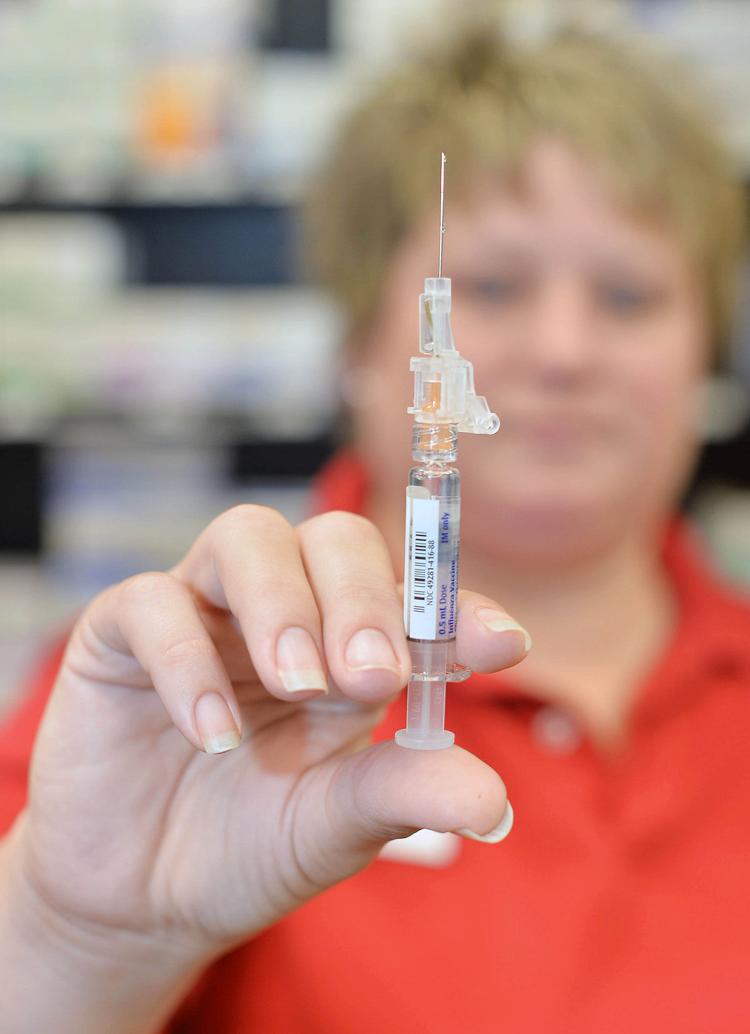 The emergency room nurse manager at Regional Medical Center in Anniston said the hospital has been slammed with flu cases in January — far more than usual for the month.
Other hospitals across Alabama and the rest of the country can relate.
According to a Friday report from the Centers for Disease Control and Prevention, the flu is still widespread and the season has yet to peak, meaning infection rates could get worse before they get better.
Two weeks have passed since Gov. Kay Ivey declared a public health emergency in response to an outbreak of flu. Yet despite increased awareness of the issue and hospitals taking precautions to prevent infection, flu cases have remained above normal in the state, health officials say.
"We've been hit hard pretty much every day ... we're probably seeing 35 to 40 patients with flu on any given day," Trammell said. "Last year was nothing compared to this year."
Earlier this month, the Alabama Department of Public Health declared there was a flu outbreak in the state. While the situation hasn't reached pandemic levels, it has been high enough to push many hospitals to capacity with flu patients in recent weeks, officials have said.
Meanwhile, the CDC report states 37 flu-related pediatric deaths have been recorded to date this year in the country.
Scott Harris, interim state health officer, said normally the department only tracks child flu deaths, but has added adult flu-related deaths this year because of the outbreak.
"But because of that, we don't have any baseline data to say if flu deaths are more or less than normal," Harris said.
Harris said however that the flu was still widespread in the state.
Rosemary Blackmon, executive vice president at the Alabama Hospital Association, said that during a conference call Thursday, hospitals across the state reported high levels of flu cases.
"The majority of people said there was still a large influx of patients with flu-related issues," Blackmon said.
Blackmon said many hospitals have set up stations around their facilities where visitors can wash their hands and get protective masks to avoid infection. Many hospitals have also restricted visitation to deter flu infections, Blackmon said.
Earlier this month, RMC along with Stringfellow Memorial Hospital in Anniston, managed by RMC, and RMC Jacksonville, restricted visits to two adults per patient. Also, children under 12 years old are temporarily prohibited from hospital visits.
Trammell said the emergency room has also started following recommendations from the CDC to treat flu patients as quickly as possible.
"If they come in and have any flu symptoms and they had someone in the household who had the flu, we don't wait to test them, we just treat them," Trammell said. "For other patients though, we still test them for the flu first."
Dr. Rachael Lee, assistant professor in the division of infectious diseases at the University of Alabama at Birmingham, said that the flu vaccine is still the best way to prevent infection, even this deep into the flu season.
"It's not too late to get vaccinated, especially since, based on the CDC data, it looks like the flu season has not peaked yet," Lee said.