A Democratic online fundraising operation is helping U.S. Senate candidate Doug Jones turn nationwide headlines into campaign dollars, the most recent federal campaign finance reports suggest.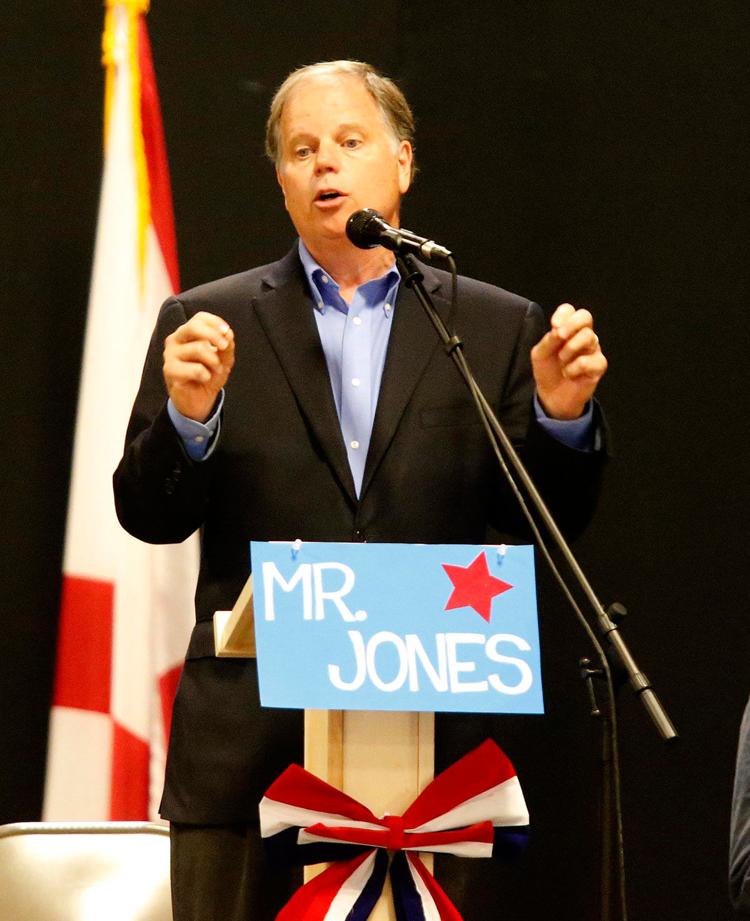 Democrat Doug Jones raised $380,000 of his $1.6 million in campaign donations through the fundraising nonprofit ActBlue, according to campaign finance reports released over the weekend by the Federal Elections Commission.
The organization, which collects small-dollar donations through online appeals, was the force behind Bernie Sanders' fundraising in the 2016 presidential election and has grown to become the biggest online fundraiser in either major party, experts say.
"It's an easy, relatively cheap way for a local candidate to reach a nationwide pool of voters," said Michael Malbin, executive director of the Campaign Finance Institute and political science professor at the State University of New York at Albany.
Jones, a former federal prosecutor, faces Republican and former Alabama Supreme Court chief justice Roy Moore in a Dec. 12 special election to fill the Senate seat once held by Republican Jeff Sessions, who was appointed U.S. attorney general earlier this year.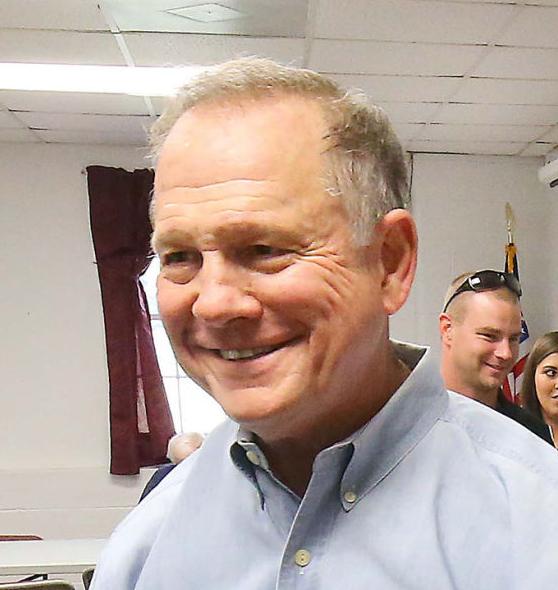 It's unclear who's ahead in the fundraising race. Candidates were supposed to report their fundraising data to the Senate by mid-October, though the Senate is sometimes slow to report that data to the FEC. By Monday, only the Jones campaign data was posted to the FEC website. Moore had raised $1.4 million by early September according to the last available report posted online.
Attempts to reach both campaigns for more information about their donations were unsuccessful Monday.
Jones is the first Democrat to come near a Republican in Senate fundraising in several years, and ActBlue appears to be the Democrat's single largest source of money. The group, a nonprofit, offers candidates a way to nudge small donors into giving repeatedly to their campaigns.
   "People give what they can," said Christopher Fleming, a spokesman for the nonprofit. "The average donation is $35."
Small-time, online giving has been a player in politics, particularly on the Democratic side, since Howard Dean mustered a league of small donors in the the 2004 presidential election, political science experts say. Barack Obama used similar techniques to raise money in 2008. But online fundraising seems to have blown up in 2016, partly because of ActBlue.
Fleming said the group has raised $1.8 billion in campaign money in the past 12 years — $700 million of it in 2016. The group offers a PayPal-like approach that allows people to donate with a single click.
That approach allows candidates to nudge voters to give in response to headlines that disturb or inspire them. The campaigns, not ActBlue, send out those nudges
"The more a story is circulating around MSNBC, or the group Indivisible, or Daily Kos, the more likely they are to give," said David Karpf, a political science professor at Georgetown University. "So they get an email from the candidate that reminds them they can give."
That approach may be particularly well-suited to the Alabama Senate race, which sometimes seems to have generated more interest outside the state than in. Turnout in the primary and Republican runoff were under 20 percent, though liberal blogs and mainstream news organizations have made much of past statements by Moore, a social conservative who was suspended from the Alabama Supreme Court in 2016 for defying the U.S. Supreme Court order legalizing same-sex marriage.
"What we're seeing in this special election is that you have the national attention you'd see in a swing-state race," Karpf said. It's one of the first races run since the election of President Donald Trump, he said, and many are watching for indications of the mood going into the 2018 midterms.
Email appeals for Jones, forwarded to The Star by readers, tell donors Moore is someone "even Republicans admit is unfit for office" and remind them that Moore once said homosexuality should be illegal.
Still, donors who spoke to The Star on Monday said they were Alabama residents, determined to give to Jones no matter what. Some said they went through ActBlue simply because the "contribute" button on Jones' own website sent them there.
"When it took me to that website, I thought it was a damn scam," said Herb Hicks, a schoolteacher from Mountain Brook. Jones gave $250, and said he's received emails from the campaign every day since. He said he already has a plan to give more, but he isn't swayed by the emails. What did move him, he said, was the notion that Jones is a viable Democratic candidate.
Moore, a veteran of several statewide races has historically had strong small-donor support as well, including support from out-of-state fans of his socially conservative stances. Still, there's nothing analogous to ActBlue on the Republican side, a vacuum that mystifies political science experts.
"One of the surprising things in the 2016 race was that the Republicans never showed up with something similar to ActBlue," Karpf said. "We were all expecting it."
Malbin said the reason for the gap may be a reluctance, by individual candidates and the party, to share donor lists and create the data needed to make an ActBlue-like system.
"With the intraparty rivalry happening now, that's not likely to happen soon," Malbin said.
Jones' campaign records show only about $2,800 in payments to ActBlue, though according to the group's spokesman, campaigns don't have to pay ActBlue a dime. ActBlue takes 4 percent of every donation as a processing fee — Fleming said it covers only the cost of the transaction -- and gets the rest of its money through "tips." People who donate to a candidate can click an additional button to give money directly to ActBlue, he said.
Polls have generally shown Moore in the lead over Jones, but with a lead that's smaller than the margin of error.