A candidate for Alabama's 3rd Congressional District seat could be scrubbed from the ballot next week, unless he can convince GOP leaders that he truly is a Republican. 
Auburn resident Thomas Casson last month qualified to run against incumbent Rep. Mike Rogers, R-Saks, who has held the congressional seat since 2003. 
The winner of the March primary will face Democrat Adia Winfrey of Talladega in the general election — if there is, indeed, a primary.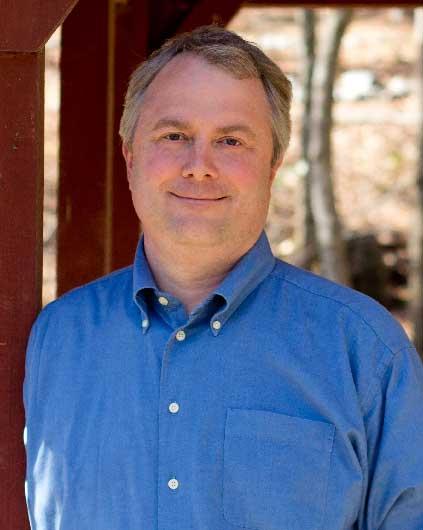 Birmingham-based political consultant Chris Brown last month filed a challenge against Casson's candidacy with the state GOP, claiming Casson might not "actively support the principles and policies" of the party. 
"I don't believe he's a Republican," Brown said Monday. "He's declared himself an independent in the past."
The Alabama Republican Party requires candidates for public office to pledge their support — typically via check boxes on qualifying forms — for the GOP's policies and the party's candidates. Democrats, who have no such restriction, sometimes deride the practice as a "loyalty oath" to the party. 
Casson said Monday that he's been active with the Republicans since the early 1990s, when GOP elected officials were rare in Lee County. Casson served on the staff of Republican Bob Riley when Riley was in Congress. In 2014, Casson challenged Rogers for the 3rd District seat, but Rogers won the nomination with twice as many votes as Casson. 
Then and now, Casson ran on an anti-incumbent platform, arguing for term limits and budget cuts. In 2018, Casson announced a run for the congressional seat as an independent — something that typically requires thousands of voter signatures — but didn't make it onto the ballot.
Casson on Monday said he ran as an independent because he'd grown frustrated with missteps by Republicans in recent years, including former state House speaker Mike Hubbard's 2016 ethics conviction and the sex-and-campaign finance scandal that caused Gov. Robert Bentley to step down in 2017. 
"I could not in good conscience give the party $3,480 at that time," Casson said, referring to the filing fee to run for the office. Casson said he believes the party is now again on the right track.
"Between 2018 and 2020, things have changed," he said. "The party is doing a better job."
Casson said he hoped Rogers, his opponent, would vouch for his ability to remain on the ballot as a Republican
Attempts to reach Rogers through his staff on Monday were unsuccessful.
Brown, the man who filed the complaint, said he has no connection with the Rogers campaign. Brown runs a political consulting company called Red State Strategies, which, according to campaign finance records works mostly on statewide Republican campaigns. Federal records showed no payments to Red State from Rogers. 
Brown, formerly a member of the state GOP committee that considers the qualifications of candidates, said he regularly files challenges of candidacies by Republicans he believes may not be genuinely affiliated with the party. 
He said he has also filed challenges to the Alabama ballot status of Republican presidential candidates Bill Weld and Rocky de la Fuente. Weld, a conservative critic of Donald Trump, was the running mate of Libertarian presidential candidate Gary Johnson in 2016. De la Fuente ran as a Democrat for president in 2016 and sought several other high-profile offices since. 
According to a letter to Casson from state GOP chief of staff Harold Sachs, Casson will have seven minutes to present his case to the GOP Candidate Committee on Dec. 8. 
Sachs declined to talk in detail about cases that will come before the committee, though he said party-affiliation challenges typically hinge on whether a candidate has given money to another party or put out a sign for another party's candidate in the recent past. 
"It's not that a person who comes before the committee has to prove he's a Republican," Sachs said. "He has to answer a challenge that says that he's not."
Brown is also challenging the name Casson hopes to use on the primary ballot. Casson has changed his legal named to Thomas Sick of DC Casson, and filed campaign paperwork using his full name.