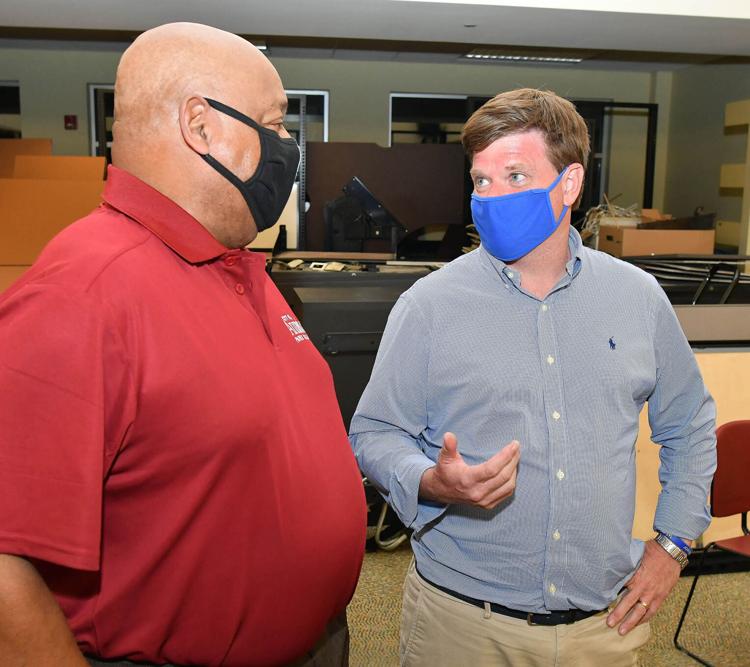 Incumbent Anniston Mayor Jack Draper won re-election in a close city runoff Tuesday, defeating challenger David Reddick, Ward 2's city councilman, with 54 percent of the vote.
In the city's most closely watched race for a ward-based council seat, political newcomer Ciara Smith ousted longtime Ward 3 incumbent Councilman Ben Little.
Draper, arriving at City Hall after the votes were counted, said he hoped to keep up economic development in town, including the hotel that city council members hope to see developed on Noble Street. 
"We need to finish the trail, the Ladiga Trail, for sure," he said. "We need to finish the hotel development. And there are other developments in the city that we need to ultimately bring to fruition."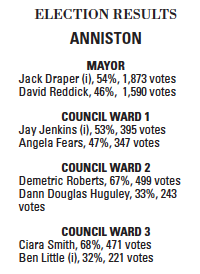 The Tuesday vote means the council picks up two newcomers, Demetric Roberts in Ward 2 and Ciara Smith in Ward 3, and it loses Reddick and Little. Remaining on the council are Draper, Ward 1 Councilman Jay Jenkins and Ward 4 Councilwoman Millie Harris, who won without a runoff in August. New members will be sworn in Nov. 3. 
Draper, first elected to the mayor's seat in 2016, campaigned largely on the decline in crime in the city over the past four years. For years, Anniston was among the cities in Alabama with the highest crime rates, but police announced earlier this year that crime rates declined significantly after the city entered a partnership with federal law enforcement agencies to prosecute what Draper called "alpha" drug dealers.
Reddick ran largely on a "grass and roads" ticket, saying the city needed more workers to repair streets and mow city rights of way and other city properties. 
He only rarely pointed out that, if elected, he would have been the first Black mayor of Anniston, a city that has been majority-Black since the last census. He did often mention the 3-2 split that has often occurred in council votes, falling along racial lines. 
"We ran a great race," Reddick said. "The people have spoken. According to them, they're OK with the direction the city is going."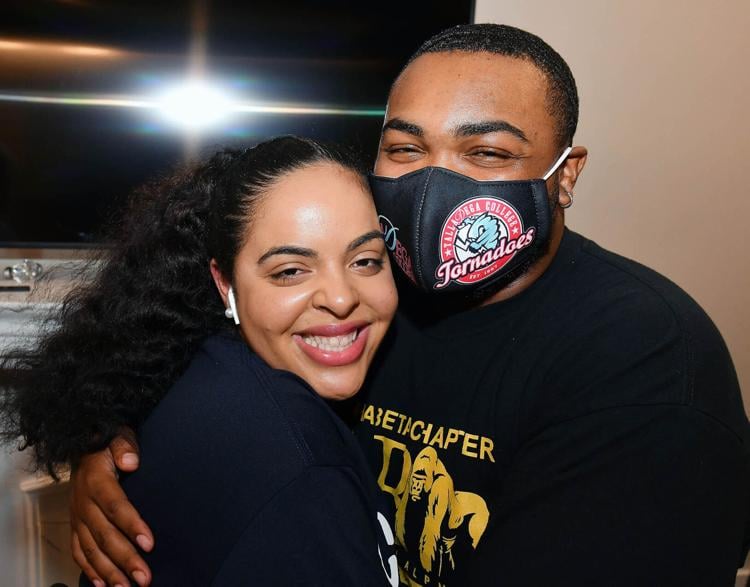 Ward 3: Smith ousts Little
In Ward 3, one of the longest-serving veterans of the council lost his seat to a 21-year-old political newcomer. 
Ciara Smith picked up about two-thirds of the total vote, defeating incumbent Ward 3 Councilman Ben Little.
"I just became the city councilwoman at 21 years old," Smith told a crowd of supporters at a victory party on Christine Avenue. "Which means there are no limits to what we can do when God has a purpose for you."
Little has long been one of the most talked-about members of the council, praised by many in his ward for fighting for their needs, but often criticized by residents of other wards as a divisive figure. On Tuesday, he said he never concedes an election, but that "it is what it is."
"The sun still comes up the next morning," he said, noting that he is a pastor and will still be involved in the community. 
"I won't be too much involved in politics," he said. "But I'll be helping people."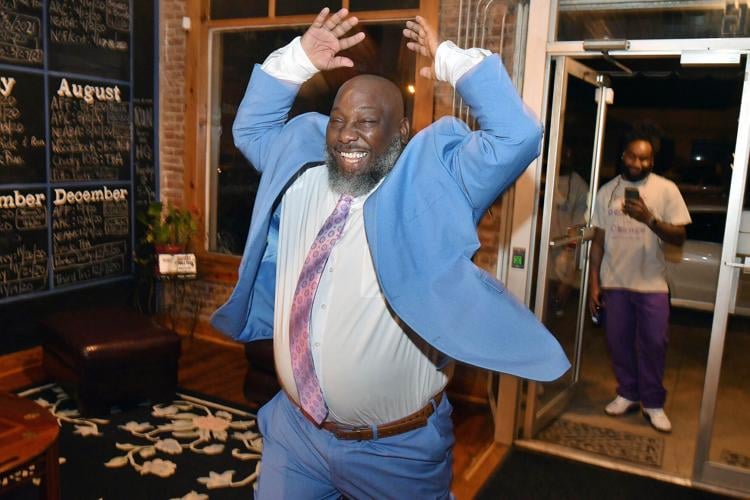 Ward 2: Newcomer Roberts joins council
Demetric Roberts defeated Dann Douglas Huguley in the race for the Ward 2 seat, pulling in about two-thirds of the vote. Reddick had been the Ward 2 councilman when he announced his run for mayor, and there was no incumbent in the race. 
Both men ran low-key campaigns focused on the troubles of a ward that is home to the West 15th Street corridor — once the core of Black business in the city, now an area where many dwellings sit unoccupied. 
Huguley argued that the city should revisit its rules for minimum lot sizes, saying the current rules make it impossible to rebuild on some lots that held small houses. Roberts pushed for more street lights, saying the darkened streets of the ward contribute to crime, and said he'd like to see a city program to allow absentee landowners to pay the city for upkeep of their properties.
"I'm very excited," Roberts said. "My plan for the city is to unify it."
Roberts said he plans to hold meetings with ward members — who he said are more geographically dispersed across the city than the other wards — to get a feel for what constituents want.
Huguley said he was comfortable with Tuesday's result. 
"The people have spoken, and if they chose him because they think he's the better man for the job, I support them," Huguley said. "I think he's a good man."
Ward 1: Jenkins keeps seat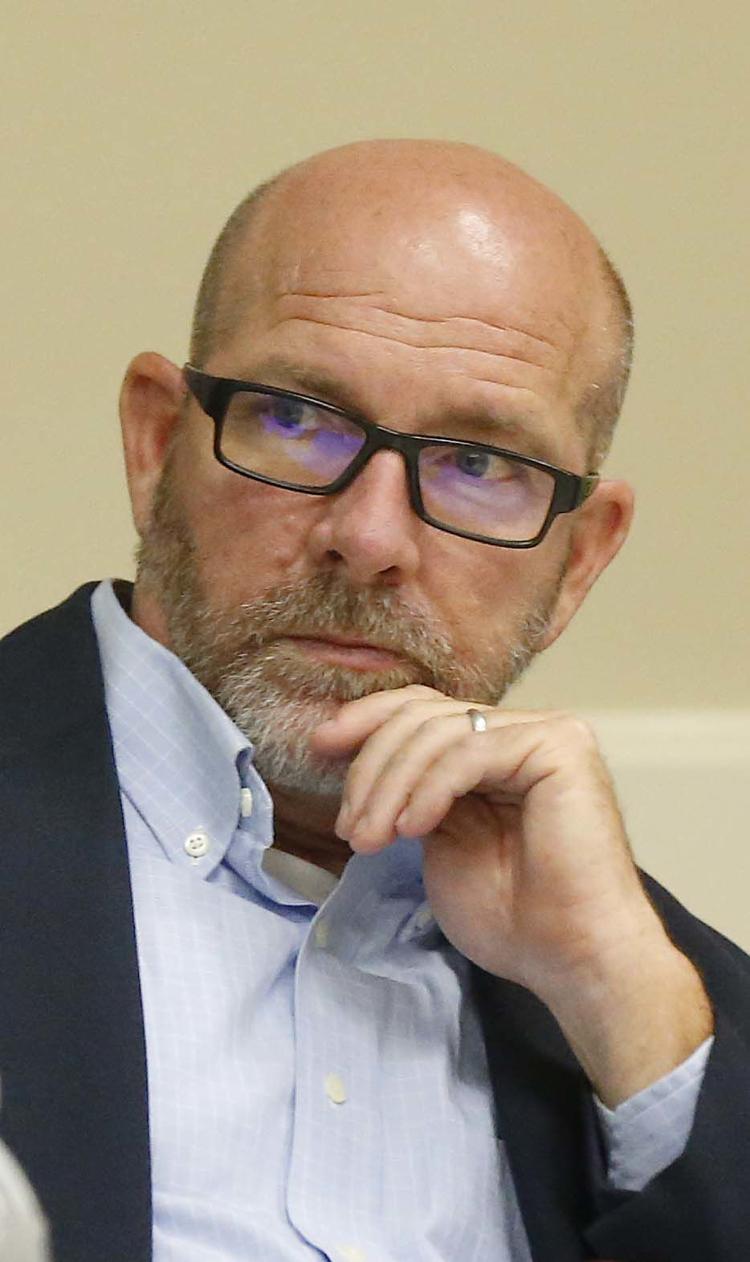 Ward 1 City Councilman Jay Jenkins won another term on the council, with 53 percent of the vote — though with low turnout in the district, only 48 votes separated Jenkins and opponent Angela Fears.
Attempts to reach Jenkins for comment Tuesday were not immediately successful. 
Fears said she wished Jenkins well. 
"It was a good race," she said. "I think the people did well."
The Ward 1 race was the last one decided in the city, because one of its polling places stayed open nearly an hour-and-a-half after the rest of the polls closed at 7 p.m.
Polling at Anniston's Senior Citizen's Center had not opened until 8:25 a.m. Tuesday; Circuit Judge Brian Howell granted an order allowing the polling place to remain open longer to offset the error. 
An election worker arrived late Tuesday morning at the voting site at Anniston's Senior Center, leaving poll workers with a voting machine that had yet to be unlocked.
Voters were turned away for nearly an hour after the normal 7 a.m. opening time, and city officials filed a motion in local circuit court to keep polls open until 8:25 p.m. to accommodate people who may have missed their chance to vote in the morning.