JACKSONVILLE — Before Marlon Hunter was accused of rape while playing for Jacksonville State, he was suspended from Western Kentucky's basketball team.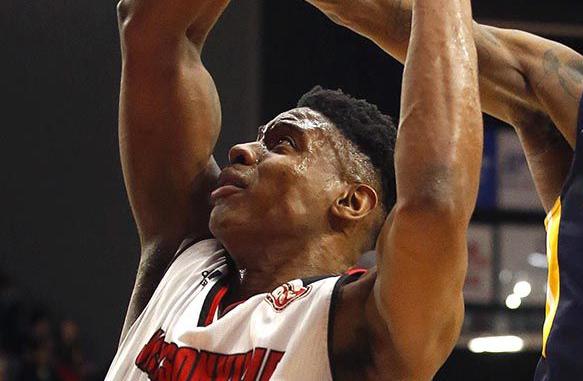 Hunter, who played a year at Odessa (Texas) College before transferring to JSU, was among three players suspended at WKU after a March 16, 2016, meeting of the university's disciplinary committee.
Ray Harper resigned as WKU's coach the next day. Hunter and the other two players, Fredrick Edmond and Chris McNeal, never returned to WKU. Harper is now in his fourth year as JSU's head men's basketball coach.
Edmond signed to play professional with Free Agency Basketball. McNeal detoured through Indian Hills Community College before landing at New Mexico. Hunter finished playing at JSU at the end of the 2018-19 season. 
A Georgia woman this month sued Jacksonville State University and its board of trustees, alleging that the institution's failure to act resulted in her rape by a JSU basketball player and that university officials shielded the player from prosecution. 
The Star typically does not name people accused of sex crimes until they are convicted or plead guilty, though it makes exceptions for prominent officials or people whose status as authority figures plays a role in their alleged crimes. In this case, because Hunter is named in the suit and because the complaint centers on JSU's alleged failure to vet both Harper and Hunter, The Star has named the player. The Star does not identify victims of sex crimes.
Western Kentucky and school law enforcement officials said that the suspensions were not linked to academic or NCAA-related issues, nor were the players involved in an open legal investigation.
The disciplinary committee has the "power to suspend or expel any student for severe violations of the WKU Student Code of Conduct or a gross disregard for the rights of others in the campus community," according to the school's website.
Dominic Ossello, then a captain with WKU police, told the Louisville Courier-Journal there was no open investigation. Spokespeople from the Bowling Green and Kentucky State Police confirmed the same to the paper.
Ossello said police wouldn't become involved unless a victim of an alleged crime comes forward.
By then staff services commander under Title IX coordinator Andrea Potter Anderson, Ossello told The Star in May 2018 he was not aware of any investigations started since Hunter's departure. Attempts to reach Ossello on Wednesday were unsuccessful.
"As far as I know, that still stands," he said at the time. "I don't have that name listed on my report in my database."
Then-WKU president Gary Ransdell cited "poor judgment" on the part of Hunter and the other two players but declined to give specifics as to why they were suspended.
"There are just too many laws I'd be breaking to get into the details of a student disciplinary matter," he said in a 2018 interview with The Star. "But what I will say is we acted in the university's best interest in all matters that went beyond just the disciplinary action related to those three young men. Institutional integrity will always prevail in such matters here."
Ransdell also called Harper "the consummate professional in the entire matter."
Bob Skipper, WKU's director of media relations, said in 2018 that matters before the university's disciplinary committee involve student records protected under the Family Educational Rights and Privacy Act.
Kyle Neaves, WKU's associate athletics director for communications and media relations, deferred to the March 17, 2016, statement his department released announcing suspensions of Hunter and the two other players.
"Federal law prevents us from public discussion of any details related to student disciplinary cases," WKU athletics director Todd Stewart said in 2018. "No information concerning the disciplinary charges or outcome will be released by the university."