The Calhoun County Board of Education hired a new principal Thursday for White Plains Middle School — days before the scheduled start of the academic year.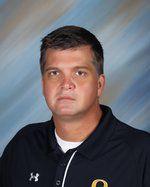 Superintendent Donald Turner said the board elected to hire Oxford Middle School Assistant Principal Phillip Morrison. What made Morrison stand out, Turner said, was his experience.
"He brings a lot to the table," Turner said.
"He'll step up to the occasion and do an awesome job," Turner said.
Attempts to reach Morrison for additional comment were unsuccessful.
White Plains students, along with the rest of Calhoun County Schools, are scheduled to begin the school year Monday.