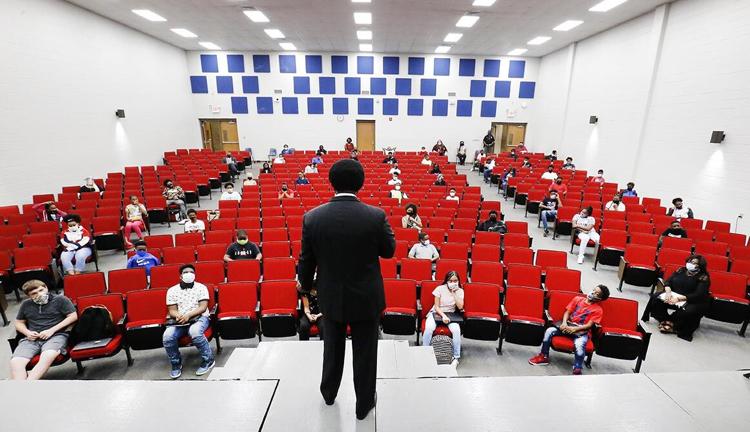 The first day of in-person class for Anniston schools went well, teachers and administrators say. But it looked like a puzzle that was missing a few pieces.
In classrooms, students in masks sat in desks spaced at least six feet apart. When Anniston Middle School Principal Anthony Gregory held a schoolwide assembly Tuesday morning, more than half the seats were empty, by design.
"We had 160 students on campus today," Gregory said. "That's of the 398 that we have enrolled."
Tuesday was Anniston's first day of in-person classes since COVID-19 shut down schools statewide in March. Anniston was the last Calhoun County school system to return to in-person learning. The city schools held online classes in August while other systems brought students back in shifts, for sparsely attended school days.
A late start was always in the plan. When school officials polled parents over the summer, more than half said they preferred to keep their kids home, so school administrators planned a virtual-only start to the school year, with in-person classes set to begin in mid-August.
Then came the July surge in coronavirus cases. As the date approached, a staff member tested positive for the virus and several others went into quarantine. The school board pushed the reopening back.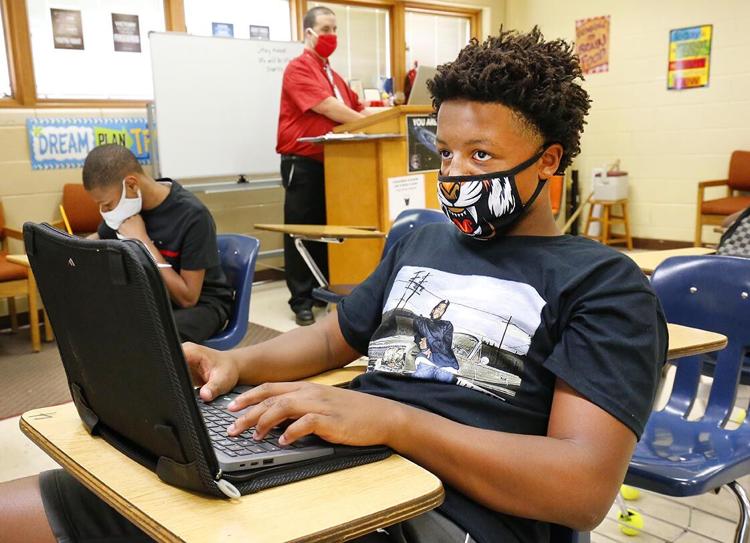 On Tuesday, though, the reopening seemed to go smoothly.
"I haven't heard any concerns from teachers so far today, and that's usually a good sign," said Angela Morgan, the Alabama Education Association representative for the area's school systems.
Superintendent Ray Hill said attendance numbers weren't yet compiled, though roughly half of the student body showed up for the school day. Except for unexpectedly long dropoff and pickup lines — a possible result of parents reluctant to put their kids on the bus — things went as planned, Hill said.
"I didn't sleep last night," said Alexis Wise, Anniston High School's new principal. "I was a ball of nerves, hoping that all those decisions I made during the summer were the right ones."
Wise said she had expected roughly 200 students to come back for in-person classes, a little more than half the student body. Some students, she said, changed their minds at the last minute and opted for virtual school.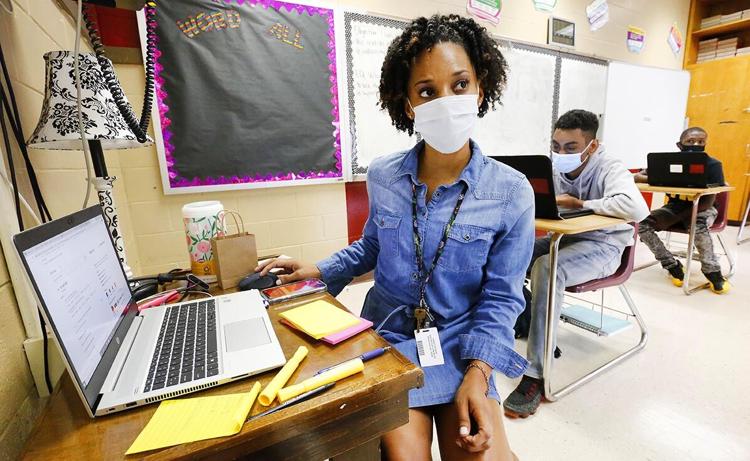 Wise said she and her students spent the morning going over procedures for school during the pandemic. Masks are mandatory. Hand sanitizer is used often. Classroom changes and lunch periods are staggered, to keep large groups to a minimum.
In the six months since COVID-19 arrived in Alabama, some of those rules have become part of the new normal. Gregory said he didn't have much trouble Tuesday with students failing to wear masks or keep their distance. That wasn't even the main focus of his morning assembly with students, he said.
"I wanted to motivate them to keep the main thing the main thing," he said.
The main thing, he said, is learning.
As of Tuesday morning, according to the Alabama Department of Public Health, 2,602 people in Calhoun County have had coronavirus. There are 31 deaths in the county confirmed by state officials to be due to the virus; local officials say the actual number is more than 40.