After nearly a decade of heated debate, Alabama's academic standards for K-12 education are headed for a vote today in the Alabama Senate.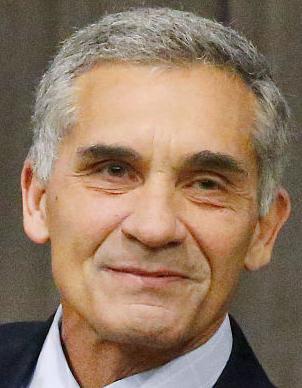 State Sen. Del Marsh, R-Anniston, said he wants the state to end its use of the Common Core State Standards, which have been the basis of Alabama's state standards since 2010.
"We continue to show terrible scores in math and reading," said Marsh, the president pro tempore of the Senate. "That's what the standards cover, math and reading. To be honest, I'm frustrated with it."
Marsh on Tuesday filed a bill that would require the state to replace its College and Career Ready Standards, the academic standards that have set goals for what Alabama students should know, and at what grade, since November 2010.
Those standards are based on the Common Core, a set of standards created by academics more than a decade ago to ensure that students across various states are learning at more or less the same pace.
Common Core met with immediate and sometimes visceral opposition from social conservative groups, who saw a federal takeover of schools in the nationwide standards plan. (Common Core was created by state school boards acting apart from the federal government, though the Obama administration later encouraged adoption of the standards.)
Opponents also criticized Common Core's suggested reading lists for literature classes, though some of the works that sparked those objections — such as Arthur Miller's "The Crucible" — have been taught in schools for decades.
Today, Marsh said he's no longer defending the standards.
"I'm ready to swipe the slate clean," Marsh said. He said dismal scores on national reading and math assessments — where Alabama typically scores in the bottom tier of states —  show that something needs to change.
Marsh's bill, introduced Tuesday, is set for a quick path through the Senate. A Senate committee approved it Wednesday and Marsh said it's scheduled for a vote on the Senate floor today. Marsh said he has 26 co-sponsors for the bill, more than a majority in the 35-member Senate.
Switching back to pre-Common Core standards would cost the state $6.1 million while local school boards would incur $4.8 million in new expenses, according to an estimate by legislative staff.
State school Superintendent Eric Mackey said Wednesday that he hadn't yet had a chance to discuss the bill with Marsh. Mackey declined comment on the pros and cons of Common Core, describing that as an issue lawmakers could debate.
But he said he had concerns about a clause in the bill that would ban "implementation of any national standards from any sources, or the use of any assessments aligned with them." That has wider-reaching implications, he said.
"We want to participate in AP programs," Mackey said. "We want to keep doing ACT testing. We want to have National Board Certification for teachers."
Advanced Placement courses for college credit use national standards, as does national teacher certification. The state in recent years provided all students with the ACT college entrance exam, something once done only at private expense for kids who seemed bound for college.
Marsh, in a phone interview with The Star, said those issues will be addressed in amendments to the bill on Thursday.
Former Sen. Dick Brewbaker, once a leader of the anti-Core contingent in the Legislature, said Wednesday that he saw the switch to Common Core as a distraction and a problem, but perhaps no longer the most pressing issue facing the state's schools.
"Maybe it's standards themselves. Maybe it's us," said Brewbaker.
He said he supported Marsh's change on the standards, though he said school funding also likely plays a role in the state's poor showing on tests.
He said the top third of the state's school systems have test results as good as nearly any in the nation — but are also in districts with bigger tax bases and higher local rates of taxation.
"A mill in Hoover will bring in a lot more money than a mill in Greene County," he said, referring to the standard unit of measure for property taxes. "But there has to be some local effort."
Marsh has hinted at interest in a run for U.S. Senate in 2020, when Democratic Sen. Doug Jones is up for re-election. Jones beat a scandal-plagued Roy Moore by a slim margin in a 2017 special election, but Democrats typically face headwinds in a state that often votes deep red.
Jacksonville State University political science professor Lori Owens said she doesn't know whether political considerations played a role in Marsh's switch.
Still, she said, a rightward shift would make sense for a 2020 candidate, if the race is seen as a referendum on President Donald Trump.
"If this race gets nationalized, it'll be in the interest of all the Republican candidates to be close to Trump's policies," she said.