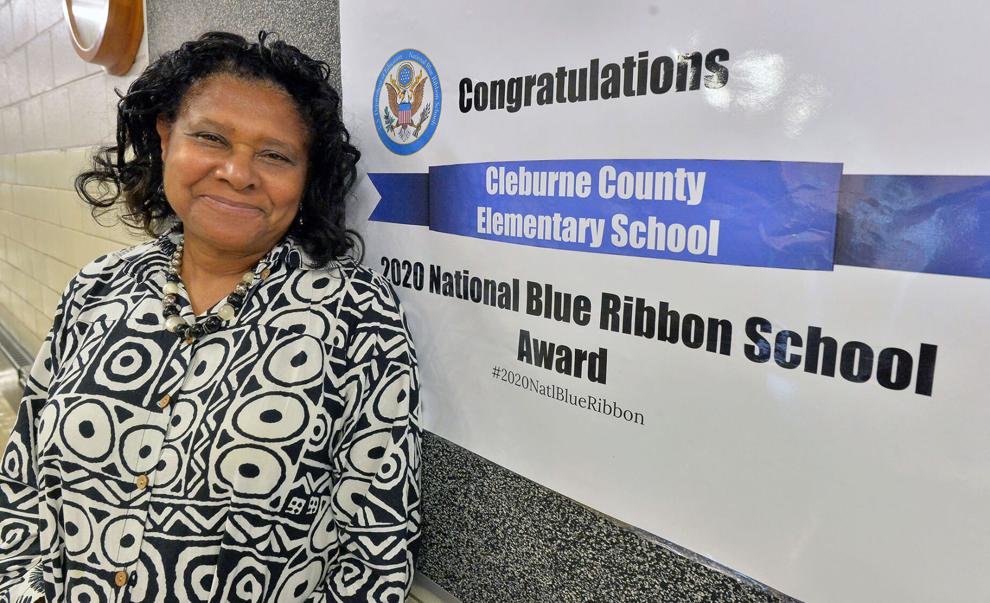 HEFLIN — Cleburne County Elementary School principal Barbara Johnson is good at keeping secrets. Johnson found out in June that her school was one of five schools in the state to be designated as an Exemplary High Performing National Blue Ribbon School for 2020, but she had to keep the news under wraps until Thursday.
Cleburne County elementary was one of 367 schools in the nation to receive the coveted distinction from the U.S. Department of Education, which released the list on Thursday.
"It was hard. The ladies that did help, they kept it under wraps. And then I needed some help with sending a picture so I had to enlist somebody else, and told her not to tell anybody … It was hard to keep it under wraps," Johnson said. 
Johnson found out from the Alabama State Department of Education last October that her school was being nominated based on several criteria.
Johnson said that the designation was based on test scores, demographics, curriculum, instruction techniques and how the whole school operates.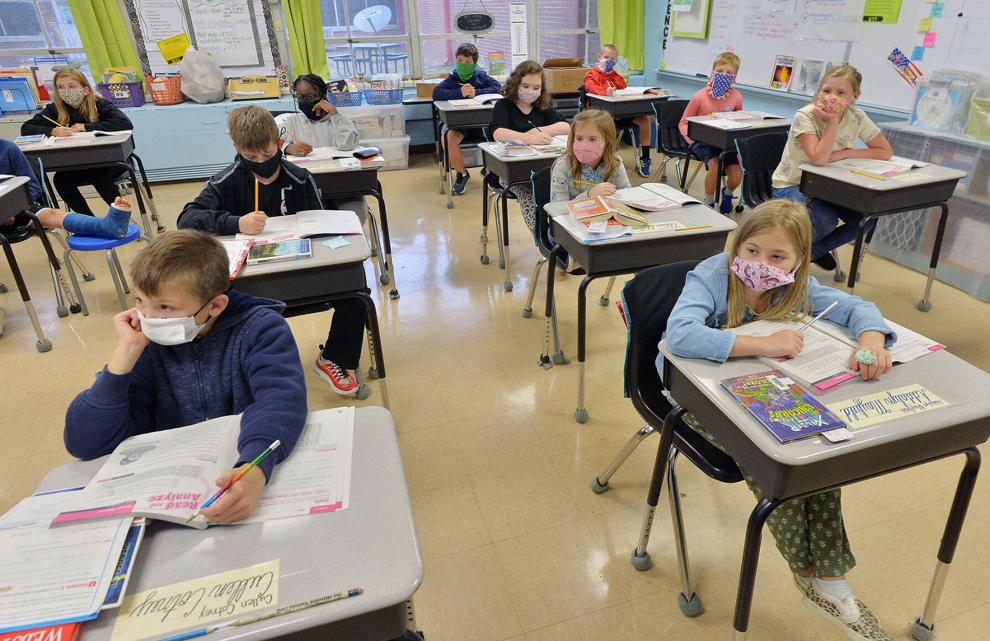 On Thursday, every class in the school tuned in to a broadcast at noon to watch a pre-recorded program with the good news. After that, the students were treated to cake, popcorn and drinks. 
Johnson said she is retiring at the end of the current school year, after serving as principal for 20 years.
"I can leave knowing that we have established this school as a Blue Ribbon School, a national Blue Ribbon School, and that says a lot," said Johnson.
Chad Young, Cleburne County Schools superintendent, said the designation is a direct reflection of the hard work that everybody in the school does.
"Everybody from the leadership all the way down to the students, the staff and everybody that has a daily part of Cleburne Elementary is getting rewarded for their hard work. … It's very well deserved," Young said.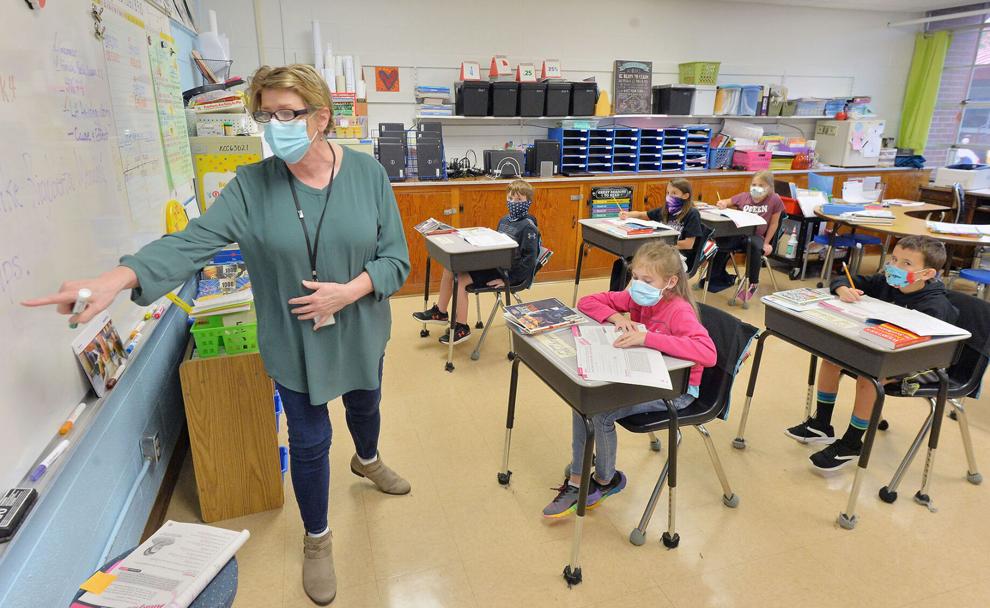 Patti Parson, a fourth-grade teacher at Cleburne Elementary, was teaching verbs and direct objects during a grammar lesson Thursday afternoon.
Parson said she was brought to tears when she heard the news and was very proud to be included in the mix of people responsible for the designation.
"It takes all of us working together. It's not just one or two people here or there, just a certain number of people. It takes every teacher in the building, every person in the building, even if they are not a teacher. It takes great leadership from the principal," said Parsons, who was tearing up in front of her students as she spoke. 
State Rep. Ginny Shaver, R-Leesburg, whose district includes Cleburne County, said on Thursday that she is excited, honored and proud to have a school in her district to be designated as a Blue Ribbon School.
"There are only five in the whole state to earn that recognition. It's truly an achievement and I know they are proud, and the parents can be proud at the quality education that they're getting there," Shaver said. 
Tanya Maloney, Heflin's economic developer, said the designation will enhance recruiting of residential and industrial prospects to the area.
"Where do people want to live? They want to live where families are safe and their kids are healthy and receive a great education," Maloney said. "It gives us another feather in our cap."