Oscar nominees were announced Monday, and on the list was a once-in-a-decade movie that I expect to win Best Picture during the Academy Awards.
"Minari" should run away with the top prize on April 25 and be a contender for Original Score and in multiple acting categories.
I'm no big-shot, big-city critic, but I came to my conclusions after watching it twice over the weekend and couldn't wait to tell you about it. I was awestruck with the storytelling, imagery and richness of the characters.
The film about second chances, family togetherness and immigrant determination by director Lee Isaac Chung is that well done. I found it brilliantly written and beautifully filmed, a sight for sore eyes as we emerge from a yearlong pandemic. 
To me, "Minari" was as exciting as Sunday's unveiling of the NCAA tournament bracket after it was canceled last season.
Many have not been to a movie theater since the coronavirus was declared a pandemic a year ago, but we've discovered another way to watch first-run films.
I have been hearing about "Minari" since its wins at the Sundance Film Festival last year and read a flurry of positive reviews in the last month, leading up to the Oscar nominations. I thought it might have been all hype. It wasn't.
I ordered "Minari" online. The cost was only $19.99 plus tax on YouTube, which does not have the advantages of a wide screen or Dolby Sound. The popcorn does not taste as fresh or buttery as the refreshments made in the movie theater.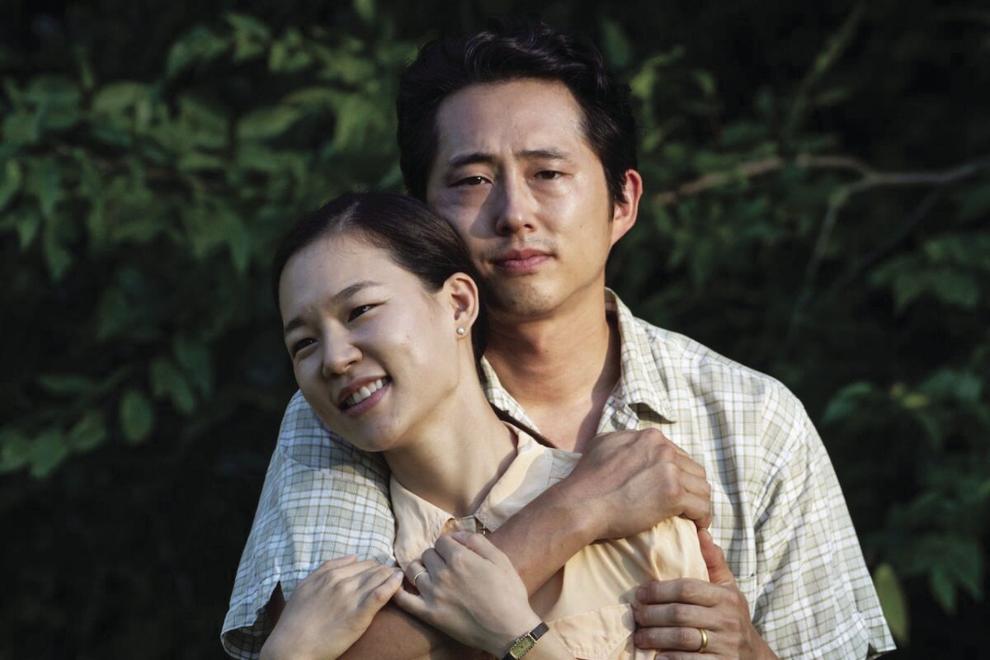 For 1 hour and 55 minutes, though, I was charmed by this stellar cast and didn't even want to leave my seat. Thank goodness, there was no buffering. The movie was worth the small investment, and I'll probably watch Chung's semi-autobiographical work at least once more in my 48-hour rental. 
Let me back up for a second and summarize the plot and some of the main characters.
 The movie centers on a Korean-American family that moves from California to the rural South. Jacob Yi (played by actor Steven Yeun) dreams of becoming a farmer instead of sorting chickens by sex for a living. 
The family of four arrives in the rugged Arkansas Ozarks. The patriarch plans to sell vegetables to Korean-Americans in Texas, Oklahoma and Arkansas, if he can just figure out how to find water and to manage his relationship with his wife and two children between thunderstorms, his son's heart problems (he's constantly reminded, "Don't run! Don't run!") and other crises.
The opening scene, when the family arrives in Arkansas and discovers they'll be living in a mobile home, is familiarly gut-wrenching to me. When my father moved my mother from Detroit to my tiny hometown in rural Tennessee, their first home was a trailer, to my mom's utter horror. She learned to adapt after years of culture shock.
One of unexpected delights in "Minari" was seeing the rural Arkansas community embracing the family. Instead of turning into a social commentary about racism and scenes of hillbillies telling the Asians to go home, "Minari" weaves an inspiring story about an immigrant family from a different perspective than we've experienced in cinema through the decades, usually from a European perspective.
Jacob's 7-year-old son, David (Alan Kim), steals the movie in parts, as does his grandmother Soonja (Yuh-jung Youn). Yuh-jung has been described as the Meryl Streep of South Korea, and if there's justice in the Academy Awards, she will win for Best Supporting Actress, for which she's nominated. 
David and Grandma get off to a rocky start. Grandma snores and "smells like Korea," according to David, whose sister, Anne, introduces Soonja to Mountain Dew. 
Grandma brings minari seeds to America from Korea and plants them near a creek. For the record, "Minari" is a resilient celery-like plant that flourishes in moist soil. In this movie, it illustrates hope and growth in a seemingly unforgiving place. Stay tuned for the movie's final scene to feel the full impact of the symbolism.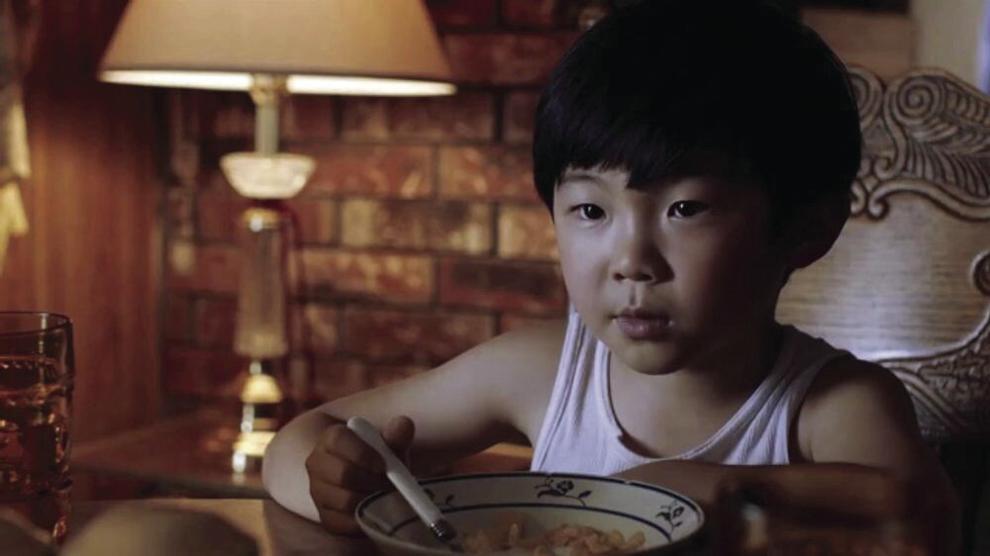 Soonja and David grow closer as they tend to the minari and after she survives a stroke and teaches him card games. Their back-and-forth is fun and cute.
"You're not a real grandma," David tells her. 
"What is a real grandma?" she asks.
"They bake cookies. They don't swear. They don't wear men's underwear," he explains.
I was already in love with actress Yeri Han (who plays Jacob's wife, Monica) before "Minari."  I have seen her work on Netflix in South Korean movies and series. She and an ensemble cast were amazingly good in "Hello, My Twenties," a coming-of-age drama/comedy about college students in Seoul. If you can find it on Netflix, spend a weekend binge watching.
"You look you're prettiest when you're happy," Jacob tells Monica, and it's true. Monica was not happy at all through most of the movie, as the couple argued loudly with their two kids in the next room about whether he's planting a garden or planning a farm. Her mood changed overnight from glum to upbeat when her mother, Soonja, arrived to stay with them.
"I'm sorry you have to see how our life is now," Monica tells Soojna.
"Why, because the house has wheels?" Soonja deadpans in response. "It's fun."
 Yeri Han also sings "The Rain Song" as the closing credits roll as part of the nominated "Minari" soundtrack. Her voice was soothing and fresh, even without English subtitles. Close your eyes and listen. Feast on the purity and calmness of her voice.
The complete movie soundtrack was on YouTube. I have been replaying it this week like a guy gleefully filling out his NCAA bracket. It might win the Oscar for Original Score.
Here are reviews from some other critics, all of whom I follow and read on an occasional basis and trust:
Bill Goodykoontz, The Arizona Republic: "Minari is as moving as it is entertaining, and it is a lot of both."
John Powers, National Public Radio: "I promise that if you see Minari, you'll be happy you did."
Joe Morgenstern, The Wall Street Journal: "By the end of Minari you know the whole family as if you'd lived in their midst. That's a tribute to Mr. Chung's generous spirit and his gift for close observation; the film's intimacy is the product of exceptionally detailed storytelling."
Leonard Maltin, leonardmaltin.com: "Minari flows through a river of emotions in a natural, understated way that belies the effort that must have gone into their creation. It's an artistic triumph, as well as a crowd pleaser."
Glenn Whipp, The Los Angeles Times: "Minari in its entirety feels like a balm right now, a gentle, truthful and tender story of family filled with kind people trying to love one another the best they can."
Few movies in recent memory have been released to such universal praise. I can't remember the last time any movie hit me so emotionally.
The actors speak Korean more than half of the time, which does not impede enjoyment for a fraction of a second. The subtitles are easy to follow.
This year's Oscar nominees:
"Judas and the Black Messiah"
"The Trial of the Chicago 7″
ACTRESS IN A SUPPORTING ROLE
Maria Bakalova, "Borat Subsequent Moviefilm"
Glenn Close, "Hillbilly Elegy"
Olivia Colman, "The Father"
ACTOR IN A SUPPORTING ROLE
Sacha Baron Cohen, "The Trial of the Chicago 7"
Daniel Kaluuya, "Judas and the Black Messiah"
Leslie Odom Jr., "One Night in Miami"
Paul Raci, "Sound of Metal"
Lakeith Stanfield, "Judas and the Black Messiah"
INTERNATIONAL FEATURE FILM
"Another Round" - Denmark
"Better Days" - Hong Kong
"The Man Who Sold His Skin" - Tunisia
Qu Vadis, Aida? - Bosnia and Herzegovina
"A Concerto Is a Conversation"
"A Love Song For Latasha"
"Fight For You" from "Judas and the Black Messiah"
"Hear My Voice" from "The Trial of the Chicago 7"
"Husavik" from "Eurovision Song Contest: The Story of Fire Saga"
"lo Sì (Seen)" from "The Life Ahead (La Vita Davanti a Se)"
"Speak Now" from "One Night in Miami..."
"A Shaun the Sheep Movie: Farmageddon"
"Borat Subsequent MovieFilm"
"Judas and the Black Messiah"
"The Trial of the Chicago 7"
Riz Ahmed, "Sound of Metal"
Chadwick Boseman, "Ma Rainey's Black Bottom"
Anthony Hopkins, "The Father"
ACTRESS IN A LEADING ROLE
Viola Davis, "Ma Rainey's Black Bottom"
Andra Day, "The United States vs. Billie Holiday"
Vanessa Kirby, "Pieces of a Woman"
Frances McDormand, "Nomadland"
Carey Mulligan, "Promising Young Woman"
Thomas Vinterberg, "Another Round"
Lee Isaac Chung, "Minari"
Emerald Fennell, "Promising Young Woman"
"Ma Rainey's Black Bottom"
Sean Bobbitt, "Judas and the Black Messiah"
Erik Messerschmidt, "Mank"
Dariusz Wolski, "News of the World"
Joshua James Richards, "Nomadland"
Phedon Papamichael , "The Trial of the Chicago 7"
"Ma Rainey's Blackbottom"
"If Anything Happens I Love You"
"The Trial of the Chicago 7"
"Ma Rainey's Black Bottom"