An Anniston woman was charged Saturday after she allegedly sold drugs to a Jacksonville police dispatcher in February.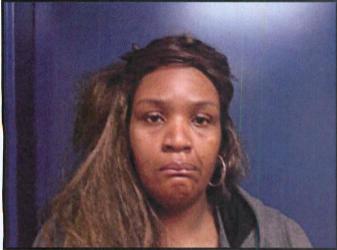 Samantha Ranee Lee, 42, was charged by Jacksonville police with conspiracy to distribute a controlled substance.
Lee's arrest warrant alleges that she obtained oxycodone and sold it to another woman Feb. 19. Jacksonville police chief Marcus Wood said Lee obtained the oxycodone for 49-year-old Kurt Turner, who was working as a dispatcher, and received his money, while another woman delivered the drugs to Turner's workplace.
Wood told The Star in February that the department's communications supervisor discovered Turner made a deal when reviewing calls from his shift the day before his arrest. Police said they believe Turner bought drugs at work numerous times.
Wood said Turner was initially placed on paid administrative leave, and officially terminated Feb. 25.
Lee was booked into the Jacksonville City Jail with bond set at $15,000. She is scheduled to appear in court for a preliminary hearing at 1:30 p.m. March 11.
Conspiracy to distribute a controlled substance is a Class B felony. If convicted, Lee could face up to two decades in prison and owe up to $30,000 in fines, according to state law.