A White Plains man who killed his son, his daughter and her fiancé before killing himself on Thursday had previously attempted suicide, officials said on Friday.
Anthony Wayne Parker, 49, took 23 blood pressure pills in July 2011 after he and his wife nearly separated, Calhoun County Sheriff Matthew Wade said. Parker's wife filed for a protection-from-abuse-order against him, and at one point he was a suspect in violating that order but was never arrested.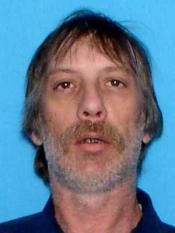 "That's the only reports we have on him," Wade said. "It's similar to this incident."
Wade said that a couple months ago, Parker's wife did leave him.
"It appears he was upset about her leaving," Wade said. "She'd been living in a motel in Piedmont since the separation, and the children lived apart from both of them."
Parker shot his 12-year-old son, whom officials have declined to name, his 19-year-old daughter, Heather Parker, and her 20-year-old fiancé, Brandon Roberts, on Thursday at his home on Chinch Creek Road.
Wade said it appeared the three came to Parker's home to "bring him some items he needed."
"I don't know if he lured them there or what," Wade said.
Shortly after the shooting, Parker called his sister and told her he'd killed three people and that he was going to shoot himself shortly before 1 p.m., Wade said.
The sheriff initially said Parker called 911 himself but as the investigation continued he learned the suspect called his sister instead, Wade said on Friday.
"His sister called 911 and dispatchers pulled his address," Wade said. "We went to the home and found two bodies in the front yard and a third around the back."
Wade said that when deputies did not find Parker at the home, they traced the location of his cellphone to a closed store and cafe at the intersection of Rabbittown Road and Red Road 55.
"They found him on the front porch," Wade said.
At the home Thursday, deputies shut down Chinch Creek Road as deputy investigators and investigators from Jacksonville State University's Center for Applied Forensics worked to collect evidence.
Wade said that after the 2011 incident, Parker voluntarily checked himself into a hospital for treatment. Parker did not have a concealed-carry pistol license, nor had he ever applied for one, Wade said.
"But in his home, he didn't need to have one," Wade said. "If he open-carried, he wouldn't need one."
Despite Parker's documented mental health treatment, Wade said there are many ways he may have bought a firearm.
"He could have bought the gun from anyone," he said. "Or it could have been given to him."
Wade said investigators found a shotgun and a revolver at the scenes.
"The shotgun was found at the home and the revolver with him," the sheriff said. "We're still trying to determine if both were used or just the revolver."
While Wade said it seems Parker's separation from his wife may have played a part in Thursday's shooting, investigators likely won't know for sure what was in his mind unless cell phone records can provide any insight.
"I have two deputies who have been gone at training on extracting cell phone data," he said. "When they get back on Monday I'm going to have them look for any communications that may give us a better understanding."
The Star's efforts to speak with surviving family members have been unsuccessful as of Friday afternoon.
Wade said the shooting has had a profound effect on many in the community.
"These were human beings who didn't deserve this," the sheriff said. "I can't fathom why anyone would hurt their own family."
A deputy who initially responded to the home was visibly upset, Wade said.
"We didn't know the boy personally, but my son played basketball against him," he said. "Another one of our deputies has a daughter that went to school with him. He spent the night with her crying in his lap. These were good people and I wish I had an explanation for it."