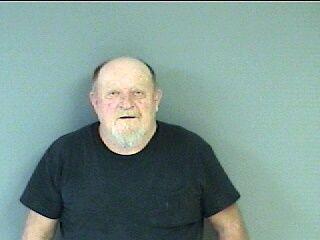 A Heflin man was in jail Tuesday after he allegedly shot and killed a man the day before.
Cleburne County sheriff's deputies charged Steven Donald Brimer, 68, on Monday with murder.
According to court documents, Brimer shot and killed Wallace Gregory Brimer that day.
Cleburne County Coroner Adam Downs said Wallace Brimer, 53, of Heflin, was found dead from multiple gunshot wounds in a shed on his family's property on Cleburne County 686 in the Trickum Valley area of Heflin. He was pronounced dead at 9:02 p.m., Downs said. 
According to Downs, Wallace Brimer and Steven Brimer were related, but he wasn't sure how.
Downs said Wallace Brimer's body was sent to an Alabama Department of Forensic Sciences laboratory in Huntsville for an autopsy.
Brimer was booked into the Cleburne County Jail with bond set at $75,000.
Repeated attempts Tuesday morning to reach Cleburne County Sheriff Dennis Green for more information were unsuccessful.