A man charged with capital murder in the 2011 slaying of a Wellborn teacher will face trial a week earlier than planned, after a judge's decision at a hearing Monday.
Prosecutors and defense attorneys at the hearing also discussed the contents of a questionnaire that will be given to jurors at the beginning of the trial.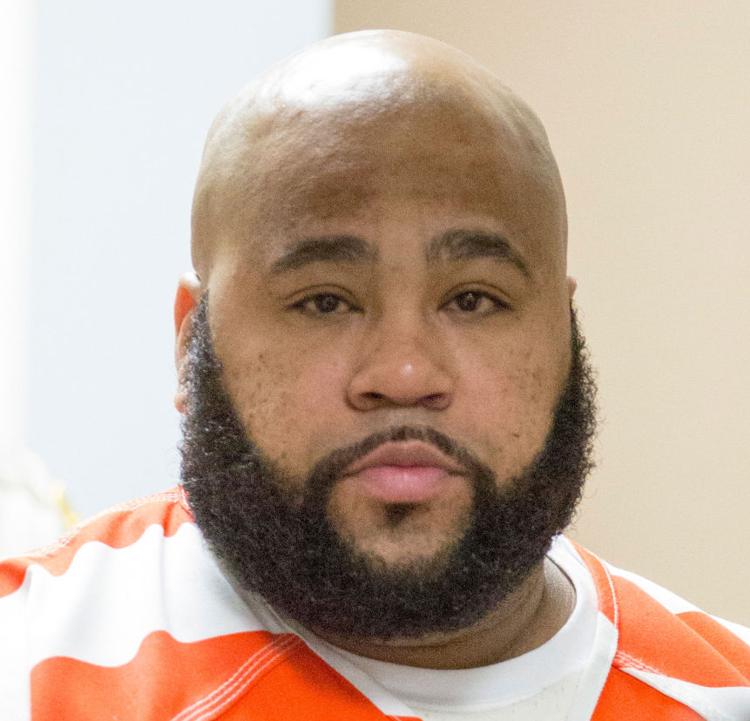 Tyrone Christopher Thompson, 35, is scheduled to stand trial Aug. 19, according to a ruling by Calhoun County Circuit Judge Debra Jones. Thompson's trial was previously slated for Aug. 26. Thompson is one of three men charged with killing 29-year-old Wellborn Elementary School teacher Kevin Thompson in 2011.
Defense attorney Warren Freeman said Thompson's legal counsel asked that the trial be moved ahead so it will conclude before Labor Day, which falls on Sept. 2.
Because many people have vacation plans close to Labor Day, Freeman said, having a trial around that time could affect a juror's attitude towards the case.
"It's hard sometimes to get a juror to want to serve anyway. It's a lot of trouble, to say you've got to be here every day and skip whatever it is you've got going on in your life," Freeman said. "If you combine it with the fact that it might be having a vacation, it makes it more intolerable."
Calhoun County District Attorney Brian McVeigh asked during the hearing if having jurors take a questionnaire is necessary. Jones said it is.
Thompson's defense attorneys pushed to include four questions concerning jurors' experience with mental health. Defense attorney Fred Lawton III said those questions were to determine if any mental illness or defect would be present among the jury.
The questions ask whether jurors have worked in a mental health facility; taken a course in psychology, psychiatry or counseling; received mental health treatment or had a relative or close friend suffer from mental health problems.
Prosecutors and defense attorneys also debated whether Thompson's mental capacity would be discussed at the trial.
Freeman said two experts previously concluded that Thompson is intellectually disabled.
"They should know that our client has the mind of an 8-to-11-year-old, according to one expert," Freeman said.
Jones ruled that a hearing on the matter is slated for 1:30 p.m. May 22.
McVeigh said he could not comment on pending cases.
Police told The Star in 2011 that the three kidnapped Kevin Thompson from his home at Jackson Trace Apartments in Jacksonville and forced him to withdraw money from ATMs in Jacksonville and Anniston.
Afterwards, police said, the three drove Kevin Thompson's car to Cherokee County, where they killed him and left his body on U.S. 278.
Thompson, who has been held in the Calhoun County Jail since 2011, remained in jail Monday with no bond set.