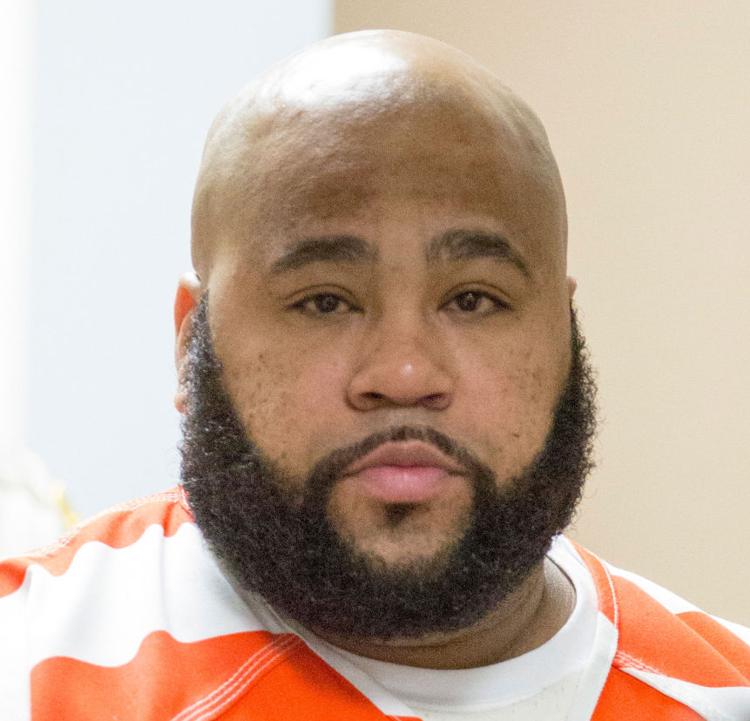 A man charged in the kidnapping, robbery and fatal stabbing of a Jacksonville teacher in 2011 will not be eligible for the death penalty if convicted, because of his low IQ, according to a judge's order last week.
Circuit Judge Debra Jones on Jan. 15 issued the order in response to a joint request from prosecutors and defense attorneys for Tyrone Christopher Thompson, 34. According to court documents, Thompson suffers from a "significantly" below-average intellectual functioning and deficits in his adaptive behavior, which began before he turned 18.
Thompson was one of three men to be arrested and charged in connection with the death of 29-year-old Kevin Thompson, a third-grade teacher at Wellborn Elementary School.
In December, prosecutors and Tyrone Thompson's attorneys filed a joint motion requesting he be exempt from the death penalty, citing findings from psychologist Carol Walker and an independent assessment conducted by state expert Glenn King. Defense attorney Fred Lawton III, reached by phone Monday, said he and other defense attorneys worked closely with District Attorney Brian McVeigh. Jones' ruling could mark the end of an almost eight-year wait for Thompson's trial, which is currently scheduled for August.
"I believe the court reached a fair decision," Lawton said.
Tyrone Thompson's attorneys wrote that executing him would be considered cruel and unusual punishment under the 2002 U.S. Supreme Court ruling of Atkins. v. Virginia because his IQ was reported to be below 60.
"King conducted IQ testing as part of his examination of Mr. Thompson and found that Mr. Thompson's IQ is between 56 and 59, placing him in the lowest (one percent) with regard to intellectual functioning as compared with his same age peers and the general population," the motion stated.
Attorneys also wrote that Tyrone Thompson was placed in special education classes and provided with special education resources "at various grade levels" throughout his school years, indicating that he had an intellectual disability before reaching adulthood.
"Dr. King noted in his report that Mr. Thompson's scores on the Stanford Achievement tests administered to Mr. Thompson at various points in his schooling showed that 'he was functioning well below the 10th percentile in all areas on a regular basis,'" the motion stated.
On April 23, 2011, Kevin Thompson's body was located by authorities on the side of U.S. 278 in Cherokee County. The teacher had been missing for several days. Investigators later said he'd been abducted and forced to withdraw money from ATMs before he was killed.
Tyrone Thompson was initially taken into custody in Anniston on the morning of April 22, 2011, and Nicholas Noelani D Smith, 29, was apprehended by U.S. Marshals in Atlanta. Both men were initially charged with first-degree robbery and first-degree kidnapping, then later with capital murder.
Jovon Dwayne Gaston, 30, was taken into custody several days later and also charged with capital murder in Kevin Thompson's death.
Tyrone Thompson on Monday remained in the Calhoun County Jail, with no bond set. His trial is scheduled to begin Aug. 26. Lawton said he anticipates no additional delays in the case.