A Saks man was charged Saturday after he was allegedly found with a bottle containing 28 grams or more of methamphetamine.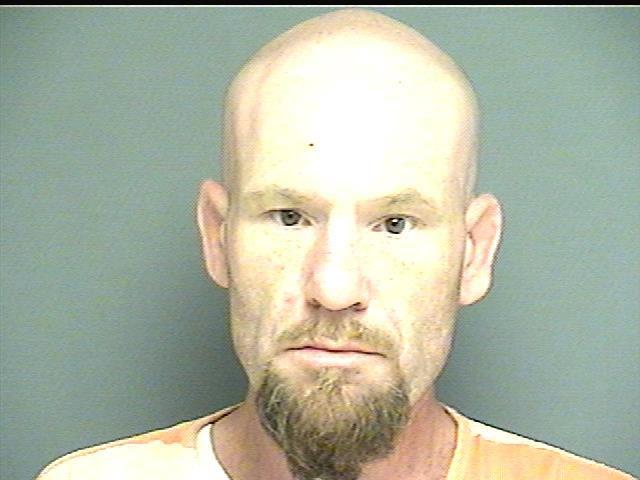 Jamie Niles Ford, 42, was charged by the Calhoun County Sheriff's Office with trafficking meth, first-degree receiving stolen property and several misdemeanors.
Ford's receiving stolen property charge was dropped Tuesday by Calhoun County District Judge Randy Moeller.
Calhoun County Sheriff Matthew Wade said a deputy saw the truck Ford was driving pull into a gas station on Choccolocco Road around 2 a.m. and saw Ford look under the hood of the vehicle for about 10 minutes.
After the deputy searched the tag on Ford's car in a database and discovered that it belonged to another vehicle, Wade said, the deputy pulled him over.
Wade said the deputy noticed Ford acting nervously and found he had a suspended driver's license. Wade said the deputy checked the truck's vehicle identification number and discovered it had been reported stolen to Anniston police. Ford was also found with drug paraphernalia on him, according to Wade.
When the deputy searched under the hood of the truck, Wade said, he found a bottle containing a "trafficking weight" of meth.
Wade commended the deputy who made the arrest while patrolling in the middle of the night.
"The deputy's out patrolling third shift, sees someone acting inconsistent with law-abiding citizens and he begins his investigation, which reveals a switched tag and goes to trafficking in methamphetamines and recovering a stolen vehicle," Wade said. "It's just a good job by the deputy all the way around."
Wade declined to name the deputy.
Ford was booked into the Calhoun County Jail, where he remained Wednesday with bond set at $35,500. He is set to appear in court at 1:30 p.m. July 1 for a preliminary hearing.