Anniston police charged a man Wednesday with assault and are investigating two other incidents from this week.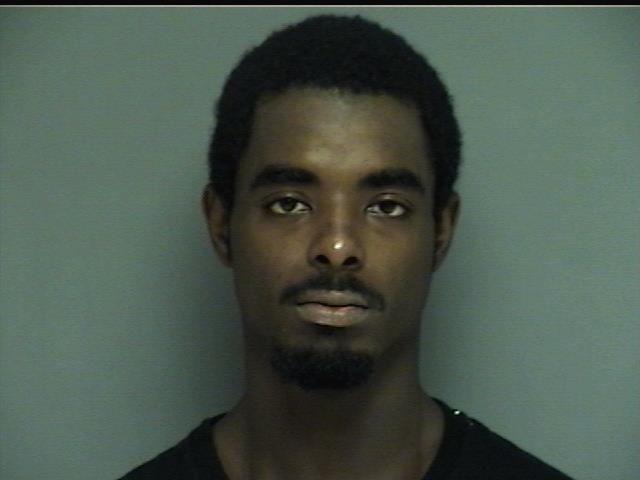 Police charged Deriante Monterez Byers, 23, of Anniston with first-degree assault and third-degree criminal trespassing after, they said, he shot one man and injured another earlier this month.
Police said one of the men pulled a gun and the two wrestled for control over it when it went off, striking one of them in the leg.
According to police, the victim was taken to Regional Medical Center and was expected to recover from his injuries.
Police apprehended Byers near the intersection of 18th Street and Quintard Avenue and booked him into Calhoun County Jail, where he remained Friday with bond to be set.
Byers is set to appear in court at 1:30 p.m. Sept. 12 for a preliminary hearing.
Police began on Friday their investigation of a robbery that occurred Wednesday night at an Anniston restaurant.
Sgt. Kyle Price said someone walked into the Domino's Pizza in the 5100 block of McClellan Boulevard around 10:30 p.m., pulled out a gun and stole $350 in cash before running away.
According to Price, at least two employees were present during the incident.
As of Friday afternoon, Price said, police had identified no suspect.
If a suspect is identified and caught, he or she could face a first-degree robbery charge. First-degree robbery is a Class A felony. If convicted, the suspect could be sentenced to life in prison and owe up to $60,000 in fines.
Police were also investigating on Friday an incident in which a man allegedly choked a woman the previous afternoon.
Price said a woman's estranged boyfriend broke into her home in the 300 block of Elm Street around 1:30 p.m. and started strangling her.
By the time police arrived, Price said, the man had run away. Price said the woman had mild injuries, but did not seek medical attention.
According to Price, police had identified a suspect by Friday afternoon, but had not spoken with him.