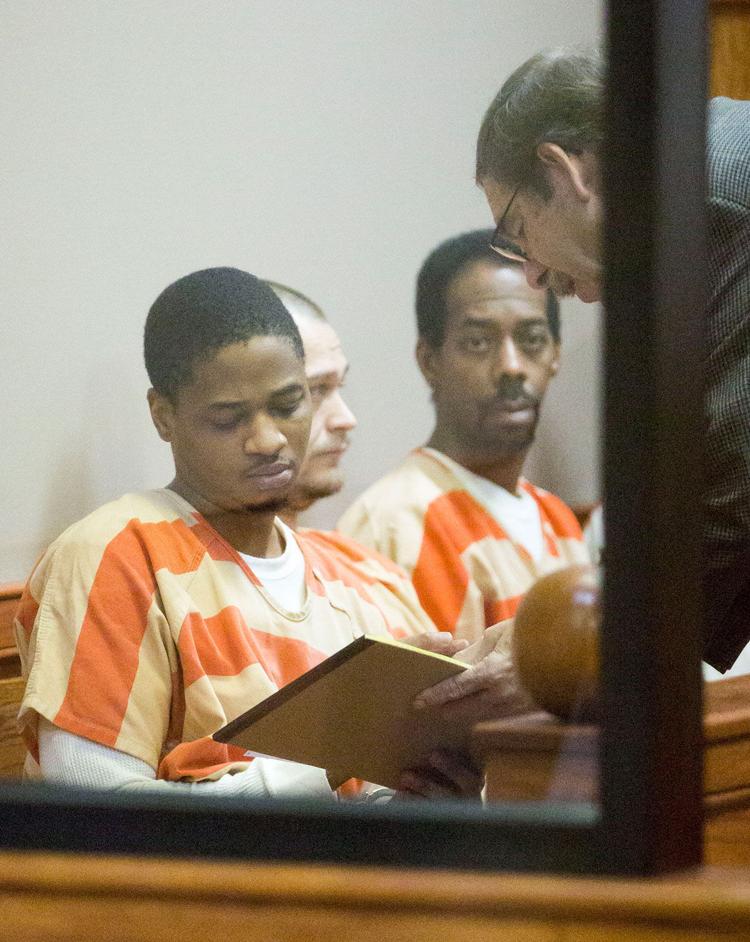 A grand jury recently indicted an Anniston man on a charge of capital murder in connection with a July double homicide near White Plains, according to documents made public Thursday.
The indictment, signed Dec. 15, charges Jeffrey Jamall Briskey in the deaths of 73-year-old Travis Frost and 23-year-old Joshua Dylan Moody. The indictment, which appeared in state court records Thursday, also charges Briskey with unlawful entry and robbery in the commission of the crime.
Frost and Moody were beaten and shot to death after someone broke into their home on Rabbittown Road just before dawn on July 23, authorities have said. A vehicle stolen from the home, identified as Moody's Nissan Altima, was found abandoned and burned later that morning in Piedmont.
Rhimington Otarivs Johnson is also a suspect in the case, but authorities have yet to locate him.
Efforts to reach Calhoun County Sheriff Matthew Wade and prosecutor Lynn Hammond weren't immediately successful Thursday.
Sicondria Carter also is charged with hindering prosecution in the case. Carter is believed to have aided the men in their escape from authorities, deputies have said. Briskey and Carter were found in August at a motel in Virginia.