A man convicted in 2013 of killing a Wellborn teacher two years earlier is set to be resentenced in May, a judge ordered Wednesday.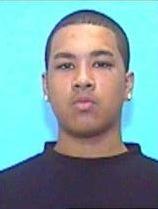 The Alabama Court of Appeals in 2017 overturned Smith's sentence and granted him a new sentencing hearing, ruling that the jury should not have heard testimony from the victim's family calling for the death penalty.
One of Smith's defense attorneys, Will S. Clay, who represented him during his trial, said on Wednesday that Smith was abused in "pretty much every way" as a child.
"He was brutally abused by his family members growing up, ever since he was an infant," Clay said.
Clay said defense attorneys told jurors in 2013 of Smith's traumatic childhood, and they plan to do the same at the next sentencing hearing.
A jury recommended the death penalty for Smith after he was found guilty of kidnapping 29-year-old Kevin Thompson from his Jacksonville apartment in 2011 and forcing him to withdraw money from numerous ATMs in Jacksonville and Anniston before driving his car to Cherokee County, stabbing him and leaving him near the side of U.S. 278.