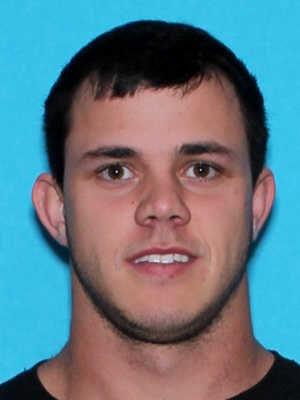 Sheriff's deputies on Wednesday arrested a man after he threatened to run his car into an Oxford daycare, then threatened a worker with a loaded rifle, officials said.
Calhoun County Sheriff Matthew Wade said deputies, Oxford police and a game warden responded to the Friendship Childcare Center on Dewey Drive around 1:50 p.m.
"A man went to get his child he shouldn't have been getting, and a worker stood up to him," Wade said. "The employee told the man that he was not allowed to pick up the child and he then threatened them."
Wade identified the man as 23-year-old Daniel Blake Turner of Anniston.
A woman at the daycare later Wednesday, who identified herself as its owner but declined to give her name, said she recognized Turner's truck as he pulled into the small parking lot.
"I went out to his truck and told him he couldn't pick up his daughter," she said by phone. "He wasn't authorized to pick her up."
Wade said Turner threatened to kill all the employees and 26 children in the daycare.
"He said he'd run his car through the daycare and kill everyone inside," Wade said.
The owner said she continued to tell him he needed to leave.
"He got angry, said he had a gun, got out of his truck, loaded the rifle and pointed it at me," she said. "The whole time my only concern was keeping the children safe."
The woman said as soon as Turner aimed the rifle at her she turned around and fled back to the building.
"I slammed the door shut and locked the door," she said. "Another employee called 911."
Wade said that as the employee spoke with Turner, other employees worked to barricade the children in a back room.
"This employee is a hero," he said. "She's very upset about it now, but she stood up to this man with a loaded rifle."
Wade said when deputies and police arrived, Turner had already fled.
"We got his cellphone number from the mother of the child and called him and asked him to come to the Sheriff's Office," Wade said. "He did that. He's in custody and we have the firearm."
The owner said Turner called back to the daycare.
"He tried to apologize, but I told him it was too late and that we'd already called 911," she said.
After investigators presented the case to a court magistrate, Turner was charged with menacing behavior, a Class B misdemeanor, punishable by no more than six months in the Calhoun County Jail.
Wade said Wednesday evening that Calhoun County District Attorney Brian McVeigh upgraded the charge to making a terroristic threat, a felony.
Wade said there was a pre-existing active warrant for Turner's arrest for violating a protection from abuse order.