A Calhoun County judge Thursday upheld the 20-year prison sentence of an Anniston man who pleaded guilty to numerous felonies, including murder, in July.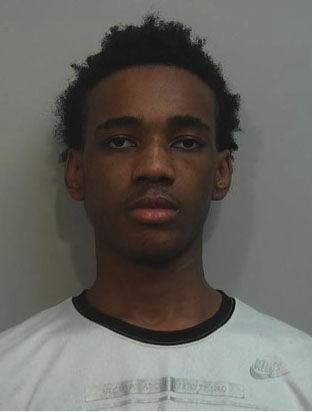 Police told The Star that Ware had been charged with an unrelated assault and was charged with murder after they questioned him about Finley's death.
Ware's defense attorney, Derek Walton, requested that the 20-year sentence be split by five years in prison and 15 years on probation.
Circuit Judge Bud Turner said at a hearing Thursday it gave him no joy to uphold Ware's 20-year prison sentence, but he felt it was appropriate, based on the nature, volume and multitude of the charges.
"It's both a tragedy and unfortunate," Turner said to Ware. "It's a serious thing for a court to have to sit in judgement of someone your age."
Walton argued Ware was only 20 years old, had a young daughter at home and had taken responsibility for his actions. By splitting Ware's sentence, Walton said, he could have served his debt to society while maintaining his relationship with his daughter.
"We're just asking that the court allow Carlos to be present, to be in his daughter's life," Walton said.
Walton said he personally believed Ware would have used his 15 years on probation to rebuild his life and correct his mistakes. After two decades in prison, Walton said, he did not think Ware would fare as well.
Prosecutor David Johnston argued that Ware had pleaded guilty to committing five violent crimes, and that most of those crimes involved firearms. 
While Johnston felt for Ware's situation as a young father, he said, a split sentence would not be a significant enough consequence.
Johnston called as a witness Matt Thompson, who was an investigator with Anniston police in 2017.
Thompson said he mainly knew Ware through criminal investigations.
Thompson said he believed in 2017 that Ware was a danger to the community and still did two years later.
"That many violent felonies committed with a firearm kind of speaks to itself," Thompson said.