A Calhoun County judge on Friday sent charges in a theft linked to a death to a grand jury for one man and agreed to take charges against another under advisement.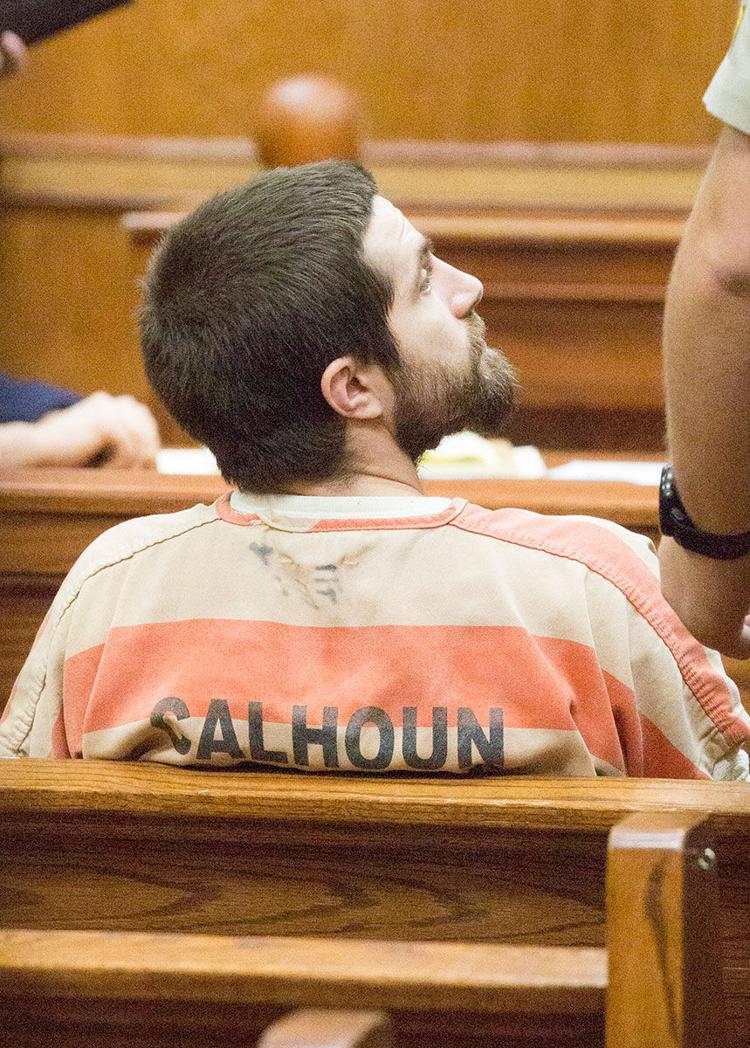 On Friday, District Judge Chris McIntyre met with attorneys Mike LaPlante, representing Hooper, and Bill Broome, representing Kenney, as well as Assistant District Attorney Laura Phillips. Calhoun County Sheriff's Office investigator Mark Osburn testified during the hearing.
Osburn recalled how he and another investigator arrived at Kenney's home on Earl Roberts Road.
"We'd received a report of a stolen tailgate around that area," Osburn explained. "We drove by Mr. Kenney's house and could see a white pickup truck that appeared to match the description of the one used in the theft of the trailer."
Osburn said he and the other investigator approached the vehicle.
"The truck was running and the lights were on," Osburn said. "We found Mr. Hooper asleep in the passenger seat."
Osburn testified that he asked Hooper about the truck and that the defendant told him it belonged to Kenney.
"During that time we attempted to find Mr. Kenney to ask about the vehicle," the investigator said.
While at the scene, the investigators determined the truck was stolen, the tag was switched and the tailgate was not original to the truck. Investigators also discovered methamphetamine and drug paraphernalia.
"The tailgate matched the report for the stolen one," Osburn testified. "After we served a search warrant for the property, we discovered another one in a garage that had been drug on the road and appeared to have been hit by a trailer hitch."
The investigator testified that Hooper was taken back to the Sheriff's Office and later interviewed by investigator Bruce Butterworth, during which the defendant said he'd driven the truck before.
"Did he ever say he aided in the theft of the vehicle or aided in the concealment of the vehicle?" LaPlante said to Osburn.
"Not to my knowledge," Osburn said.
Kenney was charged with five counts of receiving stolen property, two counts of first-degree theft and possession of a controlled substance.
After hearing testimony, McIntyre asked to speak with the attorneys and Phillips in his chambers. After about 20 minutes, the group returned to the courtroom.
"The attorneys have agreed to waive the charges to grand jury and I'll take Mr. Hooper's charges under advisement and make a ruling at a later time," McIntyre said.
After the hearing, LaPlante said McIntyre was taking all of Hooper's charges under advisement, meaning he'd review the charges, Alabama law and either decide to continue with the charges as they are or drop them.
"I suspect he'll send the drug charge to grand jury," LaPlante said. "He's really taking a look at those receiving stolen property charges."