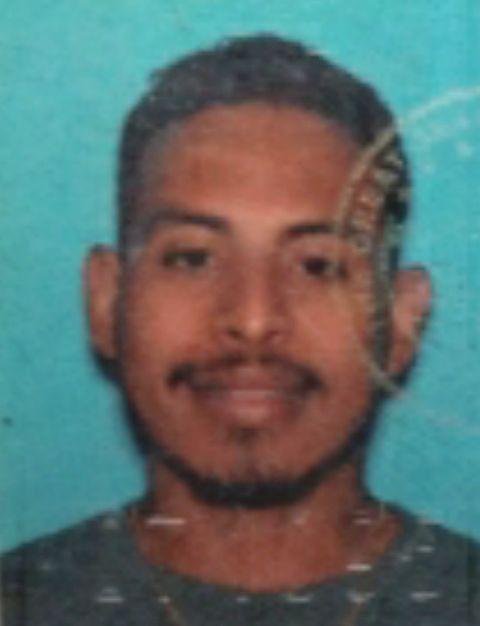 Calhoun County District Judge Randy Moeller ruled at a preliminary hearing that Calhoun County sheriff's deputies had probable cause to arrest Alberto Isordia Santos, 24, of Kingsburg, Ca. 
Wilson requested in open court that Santos' charges be dismissed, arguing that the state did not have enough evidence to determine that Santos had committed the crime.
"The only evidence the state has shown is that he was in the room where a crime happened," Wilson said.
Prosecutor Dave Johnston said the state was able to determine that Santos was in the area at the time of the shooting, his statement was not consistent with evidence found by deputies and bullets in magazines found in Santos' jeans pocket matched those found at the scene.
During the hearing, Johnston and Wilson questioned two investigators from the Calhoun County Sheriff's Office as witnesses.
Both investigators said they were called to the scene around noon after Santos was found suffering from gunshot wounds on Lott Drive and Dawkins was found dead in the mobile home. Santos was taken to a hospital in Birmingham.
The first witness, John Roberts said, deputies found Santos' cell phone and jeans, which had been cut off of him while first responders were treating him, on the ground. 
The second witness, Mark Osburn, said deputies found a trail of blood leading to the mobile home behind several trailers in the area. Inside the house, Osburn said, two pistols were found. Osburn said one of the pistols is believed to have belonged to Dawkins.
When investigators questioned Santos, Roberts said, he told them he had been jogging from a nearby Dollar General store when a man drove by and shot him. Roberts said Santos later commented that he was in fear for his family in Mexico and asked for an attorney.
Roberts said the magazines were found in the pockets of the jeans and several photos of Santos were found on his phone that placed him at the mobile home and at a home in Wellington believed to be owned by the man who drove away.
Roberts said a witness told deputies he had heard a gunshot that morning and saw one man running from the back door of the mobile home and another man driving away in a white Nissan Sentra. According to Roberts, deputies identified the man who drove away as Juan Rivera, who deputies have not located or issued arrest warrants for.
Roberts said Rivera's cousin told investigators Rivera came to her house in Oxford, told her he was having car trouble and needed to leave his car and was picked up by an unidentified van.
When investigators spoke to the landlord of the mobile home on Lewis Drive, Roberts said, they were told it was leased by two tenants named Miriam and Victor. Roberts said the landlord identified a photo of Rivera's wife as Miriam.
Santos was booked into the Calhoun County Jail, where he remained Friday, with bond set at $1 million cash.
Murder is a Class A felony. If convicted, Santos could be sentenced to life in prison and ordered to pay $60,000 in fines under Alabama law.