A judge heard arguments from attorneys Thursday on whether a man indicted in the 2012 slaying of a National Guard soldier should have his capital murder charge dismissed and whether the testimony of a witness should be suppressed.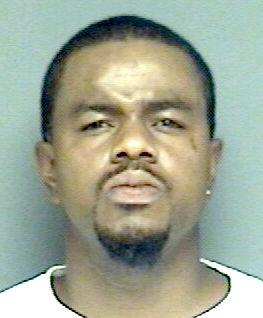 Circuit Judge Bud Turner opted Thursday to reserve his ruling on both requests, stating that he needed time to review exhibits and audio files that were submitted by attorneys before he makes a decision.
Burton, who attended Thursday's hearing in jail inmate's attire, was initially charged with murder in July 2013 after 24-year-old Dequirea Royal was found dead in April 2012 in her Constantine Homes apartment from a single gunshot wound to her head.
In May 2014, Calhoun County Circuit Judge Brian Howell dismissed Burton's charge, citing a lack of evidence to bring the case to trial. Burton was arrested again in September 2015 and charged with capital murder in connection with Royal's death.
District Attorney Brian McVeigh said in 2015 that he, Anniston police and the now-disbanded advocacy group Justice and Civil Rights Initiative worked to find more evidence after Burton's initial charge was dropped.
During Thursday's hearing, which lasted about five hours, Burton's defense attorneys argued that indicting him a second time is a violation of his double-jeopardy rights. Attorney Greg Varner said Howell's 2015 determination that there was insufficient evidence should remain in effect.
Prosecutors argued that, because Howell contemplated dismissing Burton's initial murder charge without prejudice, there was no bar in place of further prosecution. Prosecutor Jody Willoughby presented a transcript of the hearing to dismiss Burton's initial charge, which he said expressed the court's intent to allow the state to re-indict Burton if more evidence emerged.
Prosecutors said Moore was "in no way, shape or form" an agent of law enforcement or the district attorney's office, meaning that his questioning of potential witnesses is not a violation of Burton's constitutional rights.
When attorneys discussed the motion to suppress Weaver's testimony, several witnesses were questioned.
When Moore took the stand, he said he first became interested in investigating Royal's case in May 2014 after Burton's murder charge was dismissed, which he referred to as a "shock" and a "disappointment" to some locals.
"The case was high-profile," Moore said. "Sgt. Royal was a well-respected member of the Anniston community."
Moore said the investigation was done independently, and he received no resources or direction from police or the district attorney's office.
While distributing fliers and searching for witnesses at Constantine Homes in 2015, Moore said, he met Weaver and showed her an image of Burton that he had gotten from the internet.
Moore said he asked if Weaver had seen anyone at Royal's home the day she was killed, and she pointed at Burton's picture and said "without persuasion," that she had seen him there. Moore said he did not show her a photo of any other suspects connected to Royal's death that day.
After their meeting at Constantine Homes, Moore said he and Weaver met again in August 2015 for about 30 minutes at the Burger King on Quintard Avenue. While at Burger King, Moore said, he showed Weaver on his laptop several images of suspects, including Burton, a photo of the crime scene and a photo of Royal. Moore said Weaver pointed at Burton's photo again.
An hour or two later, Moore said, he took Weaver to an interview with Calhoun County district attorney's office chief investigator Alex Ference. Moore said Ference spoke to Weaver alone for about 45 minutes before he was called in and asked to bring his laptop, on which the three viewed the images of the suspects, crime scene and Royal.
Ference said on the stand that Weaver was adamant about her identification of Burton.
Ference said he was concerned that Weaver had already seen Burton's picture before they had spoken. Ference said he had been trained to avoid drawing attention to a specific photo because it could influence a witness' thought process.
A third witness, Calhoun County District Attorney Brian McVeigh, said Moore
called him repeatedly throughout his investigation and he referred Moore to Ference each time.
Burton was the third person to be charged with Royal's death.
Kenmonte Jacobe Winsley pleaded guilty in April 2014 to killing Royal and was sentenced to 20 years in prison. Demontae Antwon Jones was released on bond in 2013 and is awaiting trial.
Burton remained in the Calhoun County Jail on Thursday with no bond set. Capital murder is a Class A felony. If convicted, Burton could be sentenced to death or life imprisonment without parole, according to state law.