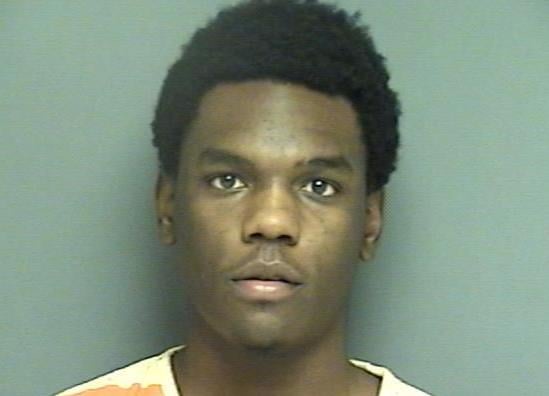 A judge denied a request earlier this month from a man charged in connection to a fatal 2017 shooting who asked that his bond reinstated.
Deangelo Martez Harris, 26, of Anniston, will remain in jail after his bond was revoked in September 2018, according to an order issued by Circuit Judge Bud Turner Feb. 8.
Harris was charged with murder in the death of Anthony Marquarius Fluker, who police discovered suffering from injuries at Norwood Homes in July 2017. Fluker was pronounced dead after being taken to Regional Medical Center.
Alfred De'bree Miller, 31, and Torey Lacar Hudson, 23, were also charged with murder in Fluker's death, and were arrested in early September 2017.
Harris was arrested by the Bay County Sheriff's Office in Florida and U.S. Marshals Sept. 22 and later brought to the Calhoun County Jail, with bond set at $100,000.
Harris was later granted reduced bond of $15,000 in November 2017, and he was released from jail that month.
Last September, Harris' bond was revoked after he was charged with third-degree domestic-violence menacing.
In January, Harris filed the request that his bond be reinstated, stating that the alleged victim involved with his domestic violence charge was lying.
Because he had plans to enter a relationship with the mother of his children, Harris wrote, the victim "put a false charge," on him to keep him away from the mother and other women.
In denying the request, Turner, who wrote that any motions from Harris should be filed by his attorney.
An effort Monday to reach Harris' attorney, Allen Meighan Jr., for additional comment was unsuccessful.
Murder is a Class A felony, punishable by a maximum sentence of life in prison and up to $60,000 in fines.