A Jacksonville man was arrested Friday in connection to a July robbery.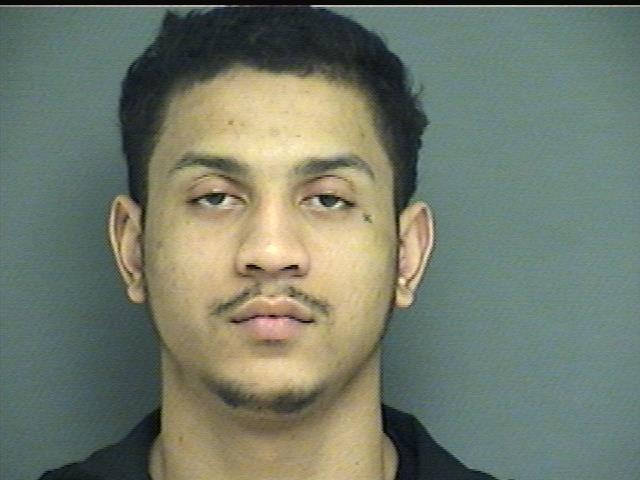 Matthew Isiah Tyler, 21, was charged with first-degree robbery after he and two or three other men attacked a victim at a Jacksonville skate park during the early morning hours on July 11, police said.
Jacksonville police Chief Marcus Wood said the victim met with two women at the Hi-Tech Express convenience store at the corner of Pelham Road and Coffee Street, who invited him to go to the skate park on College Street.
Once the victim got to the skate park, Wood said, Tyler opened the victim's car door, hit him in the head with the butt of a pistol and forced him out of the car.
While the victim was on the ground, Wood said, Tyler and two or three other men began rummaging through his car and stole his keys, an iPhone 8 and $20 in cash. Wood said the victim sustained a laceration and swelling on his head and a bloody nose.
Wood said another person connected to the robbery was arrested in August. Kristen Victoria Holman, 20, of Lincoln, also was charged with first-degree robbery. Holman was booked into jail in August with bond set at $5,000 and released in September.
According to Wood, Tyler was apprehended by Weaver police after they pulled him over and discovered a warrant had been issued for his arrest.
Tyler was booked into the Calhoun County Jail with bond set at $30,000, according to Wood, and is scheduled to for a preliminary hearing in court at 1:30 p.m. March 7.
First-degree robbery is a Class A felony. According to state law, Tyler could serve a life sentence in prison and owe a maximum of $60,000 in fines if he is convicted.