Local law enforcement officials are looking into an alleged threat against Anniston City Councilman Ben Little, Calhoun County District Attorney Brian McVeigh said Friday.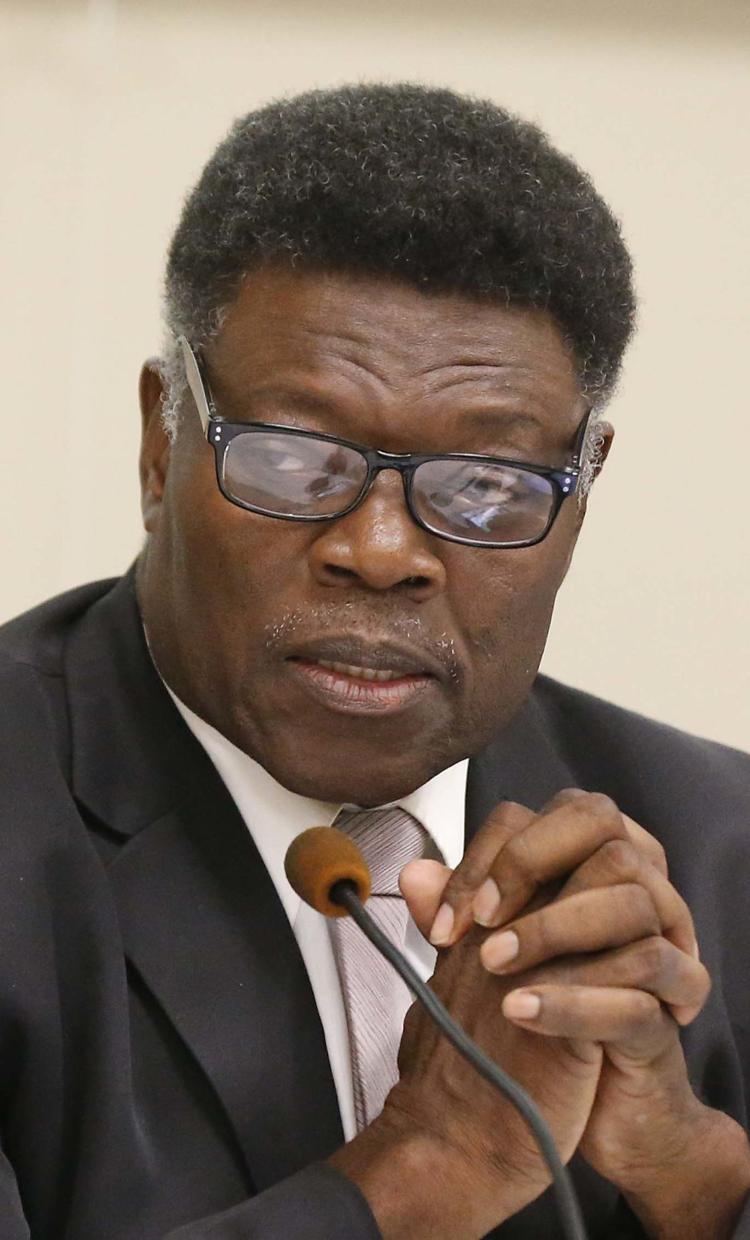 McVeigh said a prosecutor in a neighboring county alerted him Thursday night to a post on Facebook, with a request that it be investigated.
"We've notified Mr. Little and have begun an investigation," McVeigh said.
Cherokee County prosecutor Scott Lloyd was assigned by the state attorney general's office to the case. On Thursday, after the verdict, Lloyd spotted the alleged threat among comments about the case on Facebook.
"Someone needs to put a well-placed round behind his ear," the commenter wrote. "So glad I live in Oxford."
Lloyd replied to the comment, telling the commenter that he was reporting the post to Facebook as dangerous.
"Aww. Such a little snowflake," the commenter responded. "Go tell teacher."
Lloyd told McVeigh, the prosecutor in Calhoun County. In a telephone interview Friday, Lloyd said it was his duty to report the commenter.
"A prosecutor, as a public servant, has a public duty to protect all citizens," Lloyd said.
McVeigh said the most likely charge against the commenter would likely be harassment, a misdemeanor. He said a felony charge, for making a terrorist threat, is also a possibility.
While the Facebook comment seems to come from an Oxford man who works in Anniston, McVeigh said the first step in any such investigation is to find out who actually made the post.
"That's one of the problems with Facebook," McVeigh said. "You don't know if the person is real, and if they are who they say they are."
Little on Friday morning said he hadn't seen the post, but had received a call from "the authorities" about it. He declined to name which law enforcement agency contacted him.
"This is serious," he said. "I am very, very concerned about this. I am trying to improve the quality of life in Anniston and for that reason, some people are angry with me. Something is wrong with our society."
Mayor Jack Draper, on hearing of the alleged threat, said he was appalled by the post. 
"That's absolutely wrong and uncalled for," he said.
Little hasn't commented publicly on his misdemeanor conviction, though Little's lawyer said the councilman expects to remain in office. Little is scheduled for sentencing Dec. 12 and could be sentenced to as much as a year in county jail on each of the two charges.
Little said he plans to talk more about his future on the council in a press conference at 10 a.m. Tuesday at Anniston's multimodal center downtown.