A Hobson City man was jailed and charged with murder after allegedly shooting and killing another man following an argument at a party, according to the Calhoun County Sheriff's Office.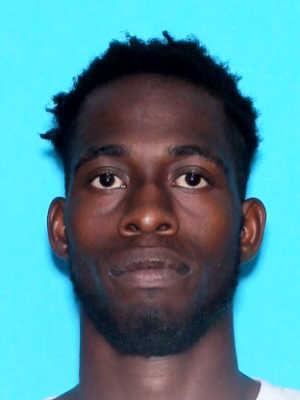 According to a press release from Sheriff Matthew Wade, deputies charged Tavarrius Breon Lucas, 24, of Hobson City with murder. Calhoun County Coroner Pat Brown said Terry Lamont Elston, 28, of Hobson City was pronounced dead at 12:20 a.m.
The release states that the Sheriff's Office received a call around 10:20 p.m. Saturday that a man had been shot outside a home on Bradford Street in Hobson City. A deputy arrived within six minutes of the call and found Elston dead of a gunshot wound to the torso, according to the release.
Witnesses identified Lucas as the alleged shooter to the deputies, the release states. Witnesses also alleged that Lucas and Elston were at a party and that an argument between them led to the shooting.
After the initial investigation, deputies requested assistance from Anniston police to check a location where Lucas might be found in Anniston. Police officers found Lucas around midnight and transferred him into Sheriff's Office custody.
No bond for Lucas had been set by Sunday morning, and a court date is pending.