Attorneys for an Anniston High School teacher, charged with sexual abuse crimes, met with a prosecutor and a Calhoun County judge behind closed doors Monday morning before deciding to send the case to a grand jury.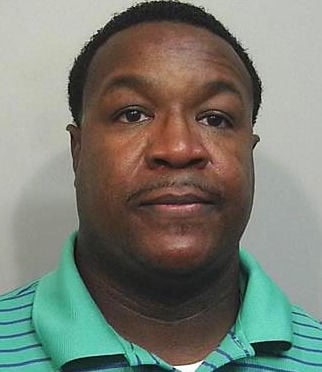 After speaking for about 20 minutes, the attorneys, prosecutor and Anniston police investigator Jeff Hamrick returned to the courtroom, gathered their files and left. Before leaving, each party declined to discuss the case.
MacIntyre, after talking with Hammond and the two attorneys, said that Broome and Dortch decided to waive the hearing and send it to a grand jury. The grand jury will later hear evidence in the case and determine if it should continue to circuit court.
Anniston police Sgt. Kyle Price said in September that the alleged abuse occurred between Aug. 1 and when a report was made on Sept. 6. The incidents, Price said, occurred at the high school. According to a warrant on the second-degree sexual abuse charge, the victim was younger than 16.  
Long worked as a career technology teacher at the high school, according to the school's website. He has been on paid administrative leave since shortly after his arrest. Long also resigned from his position as a part-time police officer with the Talladega Police Department on Sept. 8, Talladega City Manager Patrick Bryant said in September. Bryant said Long did not disclose his reasons for resigning.
Second-degree sexual abuse is a Class A misdemeanor but can be enhanced to a Class C felony if charged with multiple sex crimes, according to Alabama law. Sexual contact with a student by a teacher is a Class C felony, according to state law.
An appeal pending before a state court could have an effect on Long's case. In August in Morgan County, a circuit judge dismissed a case against a Decatur High School teacher charged with having sex with two students after the judge found the state law prohibiting teachers from sex with students older than the age of consent to be overbroad and unconstitutional. Prosecutors filed an appeal of the judge's ruling to the Alabama Court of Criminal Appeals the day after the ruling.