BIRMINGHAM — Prosecutors and the defense presented closing arguments in the ethics trial of Anniston City Councilman Ben Little at the Jefferson County Courthouse on Wednesday — and a judge gave jurors the option of lesser charges in the case. 
Little faces two felony ethics charges for his 2017 vote against a measure that would have declared several properties — including vehicles parked at Little's house and the church where he's pastor — to be nuisances.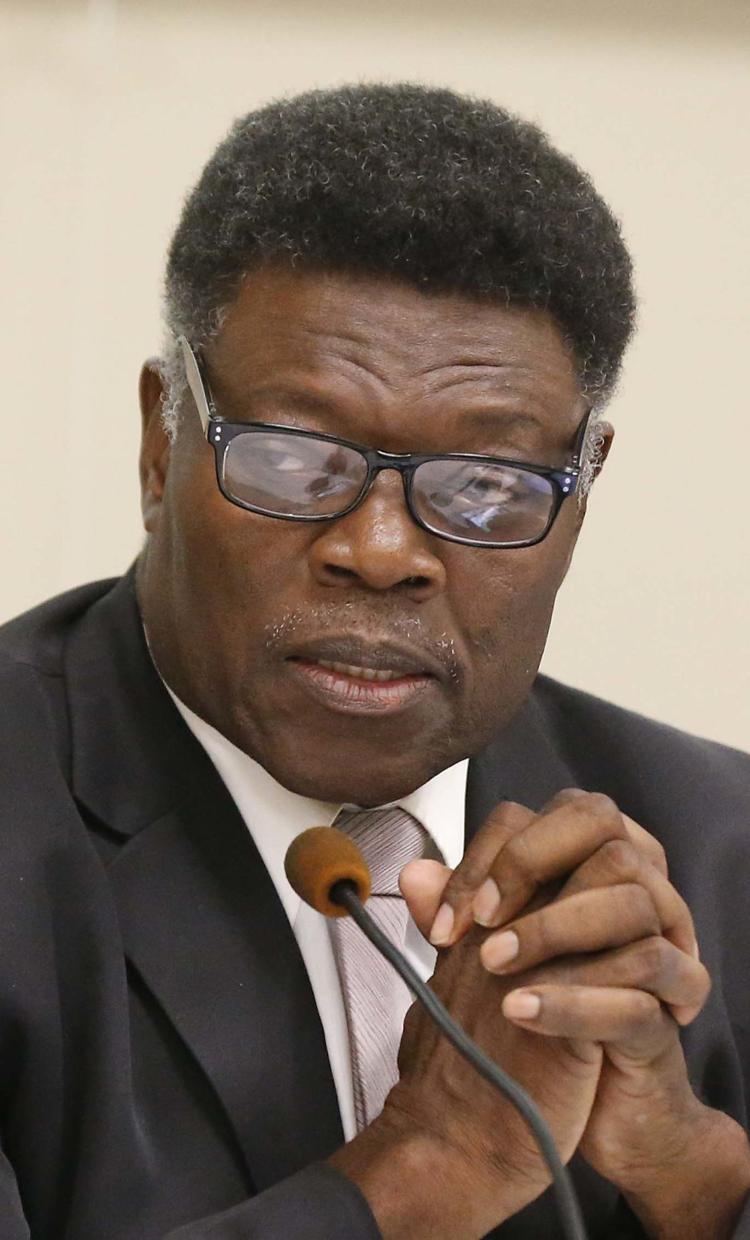 In jury instructions Wednesday, Circuit Judge Clyde Jones told jurors they could find Little guilty of Class A misdemeanor charges if they decide he "recklessly" cast his vote.
"Even under their version of events and their version of the law, he was reckless," prosecutor Scott Lloyd said in his closing statement.
Little in 2017 voted against approval of a list of properties to be declared nuisances — properties that would be slated for a city-ordered cleanup. Such a cleanup typically comes at the property owner's expense, either because they fix the problem themselves or because the city cleans the property and bills the landowner.
On the list in the 2017 vote were two allegedly abandoned vehicles at Little's Leighton Avenue home and another at Refuge Full Gospel Methodist Church. The nuisance declaration failed in a 2-2 vote.
Little testified Wednesday that he did indeed vote against the nuisance declaration, but believed his properties were no longer on the proposed nuisance list because he'd stated at a meeting that they had been taken care of.
"Those particular vehicles were not voted on at that time," Little said. He said he was convinced the cars were in compliance with city codes at the time.
"Every thing they sent me I complied with in my heart of hearts and mind of minds," Little said. 
Both Little and Councilman David Reddick — the only other defense witness — said it was common practice to consider properties as struck from a nuisance property list if an owner comes forward and says the property is cleaned up.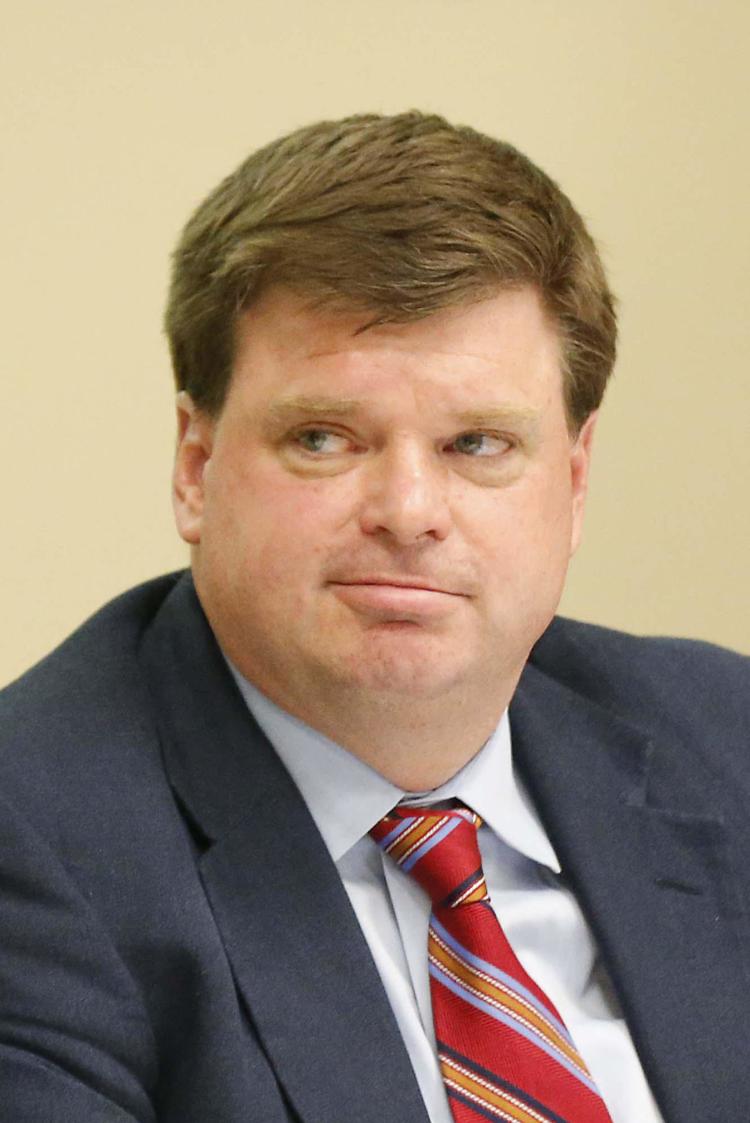 Mayor Jack Draper, testifying for the prosecution, said such a change would require an amendment to the nuisance list before a vote. Reviewing the minutes of the 2017 meeting on the witness stand, he said he didn't see any mention of such an amendment or recall one being proposed.
Reddick, who voted with Little against the nuisance declaration, said in the stand that he led the effort to shoot down the nuisance list.
"I was the one who asked the council to vote no," Reddick said in testimony at the Jefferson County Courthouse. "I could have moved to table, but I didn't want to."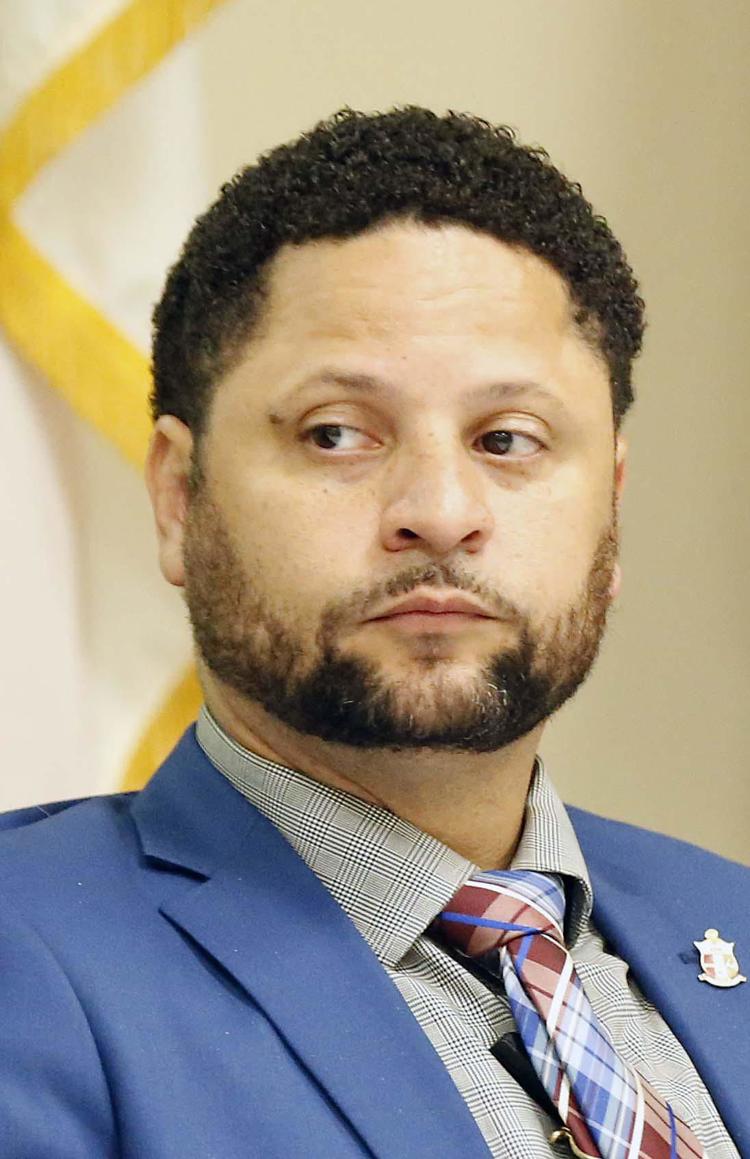 Reddick said that he voted against the nuisance list because it also included his next-door neighbor's Nissan Pulsar. He said the car was not abandoned and that his neighbor kept the car in "excellent condition."
"That's his chariot," Reddick said. "That's his baby. He washes and waxes it."
Reddick said he was the councilman who asked to remove the nuisance list from the consent agenda — a list of action items the council typically passes without debate — and move it to the regular agenda, where it could be voted down.
Prosecutors earlier in the week showed witnesses an email Little sent days before the meeting in which Little asked for the list to be moved off the consent agenda. Shown that email, Reddick said he didn't recall reading it at the time.
"So we both requested it to be off the consent agenda," Reddick said. "That's good."
Any one councilman's objection can move an item to the regular agenda, city officials testified earlier this week.
Prosecutors Wednesday morning called Alabama Ethics Commission officials to the stand. Ethics Commission investigator Dustin Lansford said that in a telephone interview Little had told him he knew his property was on the proposed nuisance list but didn't believe the vote actually affected his property.
"He said his vehicles should not be on the list but he acknowledged they were on the list," Lansford said.
Cynthia Raulston, general counsel for the Ethics Commission, testified that she regularly gives elected officials training in the state's ethics laws, training that is required once every four years in most offices. 
At prosecutors' request, Raulston read through the basics of the state's conflict of interest laws. Prosecutor Scott Lloyd asked her if a move to avoid the cost of towing or storing a car amounted to a conflict of interest. 
"If you don't have to pay that, then your financial interest is impacted," she said.
Defense lawyer Donald Stewart asked Draper if a councilman, having fixed a nuisance on his property, might assume his property is no longer on a proposed nuisance list.
"I think the better tack would have been to recuse," Draper said.
In closing arguments, Stewart argued that city staff failed to inform Little that his property was still on the list, despite Little's efforts to get the cars into shape. He noted that the complaints against Little came from an anonymous caller, something he'd also mentioned in opening arguments — though Stewart didn't offer a theory about who that tipster was.
"The state's case can probably best be summarized by 'I don't remember' and 'well, an anonymous source said,'" Stewart said.
Lloyd, the prosecutor, quizzed Little about a Jan.  29 post on Little's Facebook page stating that Little never voted on the matter at all.
Little acknowledged that the Facebook page was his but denied writing the post.
"Did you type that?" Lloyd asked.
"Did you have a hacker?" Lloyd asked.
"I don't know," Little said.
Little faces felony charges, but in a debate over jury instructions Wednesday afternoon, both sides agreed to allow jurors to also consider the misdemeanor "reckless" version of both charges.
The jury is set to begin deliberation at 9 a.m. Thursday.