HEFLIN — Cleburne County authorities captured a fugitive Tuesday who they said had been on the run in Fruithurst for two days.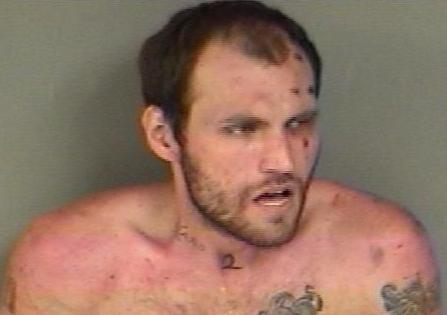 Casey Kinnard, 27, was taken into custody by Cleburne County deputies and was charged with receiving stolen property and three charges of attempting to elude and resisting arrest according to Cleburne County sheriff's investigator Joseph Freeman.
Freeman said Kinnard was fleeing from Carroll County, Ga., authorities in a stolen vehicle, which he crashed on U.S. 78 near Fruithurst.
Kinnard fled on foot from the scene and had been spotted by residents in the County Road 66 area near Fruithurst over the last two days.  
Freeman said he captured Kinnard at 11:17 a.m. Tuesday.
"We got in a foot chase with him and I got him in the woods," Freeman said.
Freeman said Kinnard was covered in scratches when captured. Medics arrived but Kinnard refused to be taken to a hospital, Freeman said.
Kinnard had been staying in Ranburne and in Georgia recently, according to Freeman.