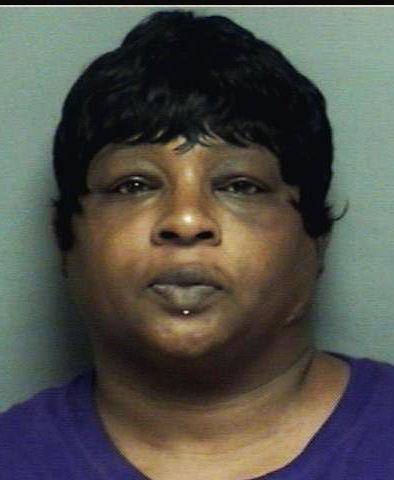 Police arrested an Anniston woman Tuesday after she allegedly attacked a relative with a machete.
Sabrina Duncan, 50, faces a charge of second-degree aggravated assault, according to police.
Anniston police Sgt. Kyle Price said officers were dispatched to the 3100 block of Gurnee Avenue on a disturbance call when they approached the 29-year old victim's vehicle.
"When officers got there, they saw Duncan wielding a machete," he said. "She was outside swinging it inside the victim's vehicle."
Price said the responding officers ordered Duncan to drop and step away from the weapon.
The victim was injured from the assault and went to Regional Medical Center for treatment, Price said. The injuries are not life threatening.
According to court records, the victim is Jeanette Mangam.
Mangam, in a Facebook message to The Star on Wednesday, said she is married to Duncan's son and was picking up her daughters when Duncan attacked her, cutting her finger. She was also cut on one of her arms, according to Price.
Duncan was released on bond the same day from the Calhoun County Jail, according to Barbara Smith, Calhoun County warrants clerk.
According to police records, Duncan has a court hearing on July 19.