An Anniston man charged with capital murder in a Rabbittown double homicide last year pleaded not guilty to the charge on Thursday, his attorneys said.
Frost, 73, and Moody, 23, were beaten and shot to death after someone broke into their home on Rabbittown Road just before dawn on July 23, authorities have said. A vehicle stolen from the home, identified as Moody's Nissan Altima, was found abandoned and burned later that morning in Piedmont.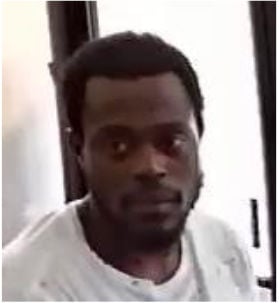 Briskey fled Calhoun County shortly after the shooting with Sicondria Carter and was found by U.S. Marshals in August at a motel in Virginia. Carter was charged with hindering prosecution in the case. Rhimington Otarvis Johnson, also a suspect in the case, fled and Marshals have yet to find him.
On Thursday, Circuit Judge Debra Jones met with Briskey's attorneys, Fred Lawton and Michael Askew. After the hearing, Lawton said his client pleaded not guilty and not guilty by reason of mental disease or defect.
"The judge also gave my client a no-bond," Lawton said. Capital murder defendants are often held without bond in Calhoun County. On Briskey's indictment, the bond was set at $100,000 cash.
"We'll be filing for a bond reduction hearing soon," Lawton said.
Lawton also said prosecutors on Thursday did not state if they intend to seek the death penalty in the case.
"But I suspect they will at a later date," Lawton said.
Briskey remained in the Calhoun County Jail on Thursday.