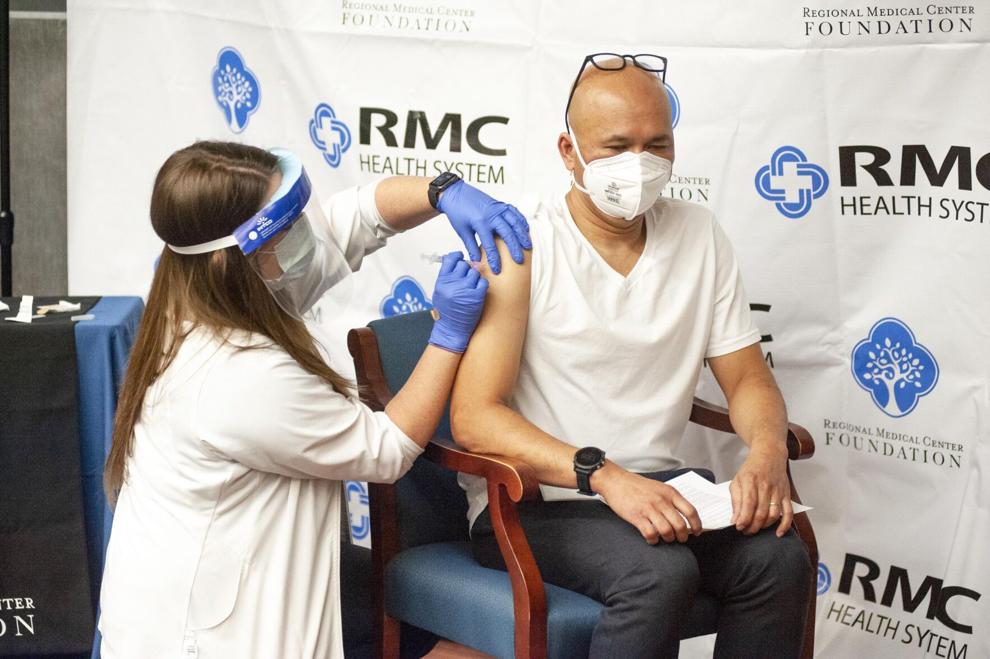 Medical workers and first responders will begin lining up at the Anniston City Meeting Center Tuesday for their first shot of the COVID-19 vaccine.
Local officials say they still don't know when the shots will be available to the general public — and they are quick to note that Tuesday's event is not open to everyone.
"If you're in the group that needs to know, you've already been told," city spokesman Jackson Hodges said of the vaccination event.
Calhoun County saw delivery of its first doses of coronavirus vaccine late last month, a milestone that lifted local residents' spirits as the holidays began. But vaccination seems to be moving slowly.
According to the Alabama Department of Health website, the state has received more than 120,000 doses of vaccine, although only about 20,000 shots have been administered so far.
Attempts to reach Alabama Department of Public Health officials for more details on the pace of vaccination were not successful Monday. States have developed their own vaccination plans, so vaccination schedules in neighboring states such as Georgia may not match the Alabama plan.
Regional Medical Center in Anniston had 2,900 doses of vaccine on hand in December when its first doses arrived, with plans to give them first to high-priority hospital workers, then to other medical workers and some first responders. The shot clinic that begins Tuesday will be aimed at those workers, local officials have said. 
Vaccine misinformation spreading 
Health officials initially worried about public resistance to the vaccine, but on Monday it seemed many people were eager to get the shots. Hodges and Calhoun County Emergency Management spokeswoman Tiffany DeBoer said Monday that they've heard from local residents not involved in the medical field asking if they can get shots this week. Some of those inquiries, Hodges said, are based on misinformation on social media.
Local officials do know which groups will get the shots next — but they can't say exactly when.
According to a schedule Hodges released Monday, the vaccination campaign is organized in phases. The next phase will involve shots for people with two or more underlying health conditions that would make COVID-19 dangerous to them.
Phase 3 of the plan is vaccinations for young adults between age 18 and 30, on the theory that younger people have a wider range of social contacts and can spread the virus more quickly.
Lastly, in Phase 4, vaccinations will be given to healthy middle-aged people.
Local officials said they're still figuring out how to announce each of the coming new phases of the vaccination campaign. And they say they have no clear timetable from ADPH to tell them when those phases will begin.
So far, there's no evidence that anyone in the county has been fully vaccinated. Both the Pfizer and Moderna vaccines require two injections, spaced weeks apart.
"We'll start seeing the second dose distributed at the end of January," DeBoer said.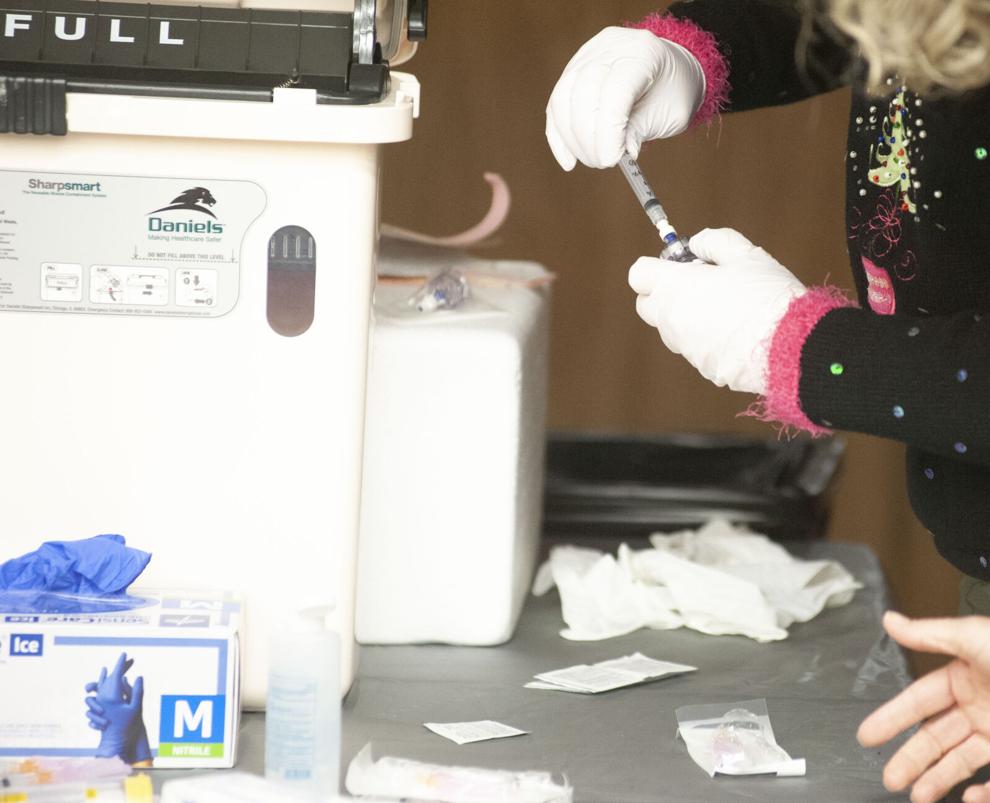 Hospitalizations at record high
On Monday, the first workday after New Years Day, people may have felt a COVID hangover. The virus has killed 157 people here. With 9,752 people infected since the pandemic began, COVID veterans now outnumber military veterans in this county, once home to a large Army base — at least according to the U.S. Census bureau's count of veterans.
Like the rest of the country, Calhoun County saw an unprecedented surge in new infections over December, something many health officials attributed to travel and social events during the Thanksgiving holiday.
That surge may be over: the rate of new infections has dropped in recent days. A post-Christmas surge, if it comes, likely wouldn't show up in health department statistics until later this month.
Across the state, hospitalizations for COVID remain at a record high, with more than 3,000 in hospital beds with the disease.
City workers disinfected Anniston City Hall on McClellan Boulevard over the New Years weekend, Hodges said. He said the event wasn't to his knowledge connected to any sort of outbreak at city hall.
"We did not have anything, outside of the mayor," Hodges said.
Mayor Jack Draper fell ill last month after two members of his immediate family tested positive for the disease, he said in December. Draper said he never tested positive but believes he likely had COVID-19.
(EDITOR'S NOTE: A sidebar with this story has been deleted because it contained outdated information.)