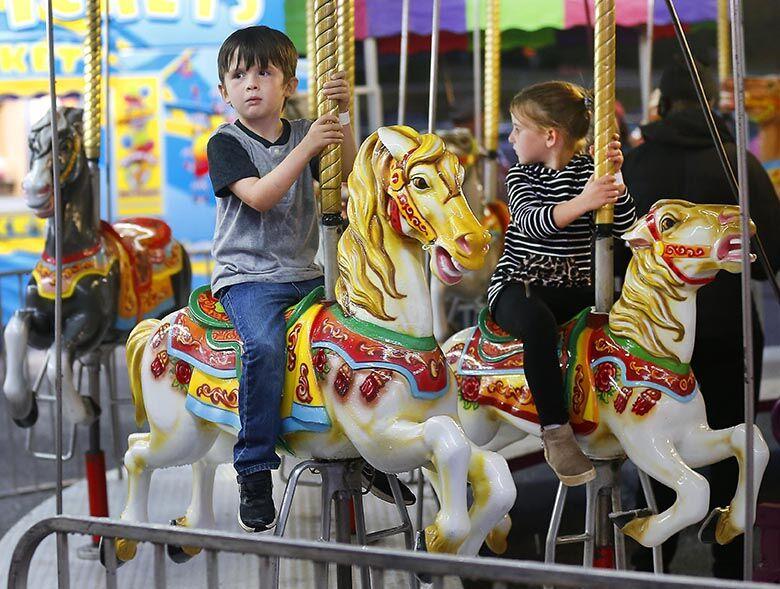 The Calhoun County Spring Fling will return next week after being canceled by COVID last year. 
The annual event brings games, rides, food, animals and entertainment together at the Calhoun County Fairgrounds, with proceeds going to local FFA and 4-H programs. The statewide "stay at home" order shut the event down last year, but the annual County Fair was held in the fall, and organizers said they're ready for this year's Fling.
The event opens April 22 at 6 p.m. and continues daily through May 1, held at the Calhoun County Agri-Center. 
"They shut us down last spring, but we're back on track this year," said Doug Trantham, Alexandria farmer and one of the Fling's organizers. 
Among this year's attractions are festival staples: carnival rides, a petting zoo and pony rides, and in the Fling's second week, a nightly circus act with acrobats. 
Trantham said the county's FFA and 4-H felt the lack of funding last year when the Fling was canceled. Money from the event helps pay for livestock shows students put on a few times each year. The shows still went on, Trantham said, but there was less money to put them on. This year's shows should be back to normal.
Trantham, a lifelong farmer, said his own son had been an FFA member, and said the programs are valuable education. 
"We teach these kids something about agriculture, how the food chain works, how to take care of animals and how to do it right," he said. 
The Fling will open from 6-10 p.m. each night from April 22-25 and April 28-May 1, except Sunday, when it's open from 1-5 p.m. It will be held at the county Agri-Center, at 4500 Bynum Leatherwood Road. 
Admission is $5 per person at the gate. Unlimited ride passes are $15 per person on weeknights, $20 per person Fridays and Saturdays and $12 per person Sunday.