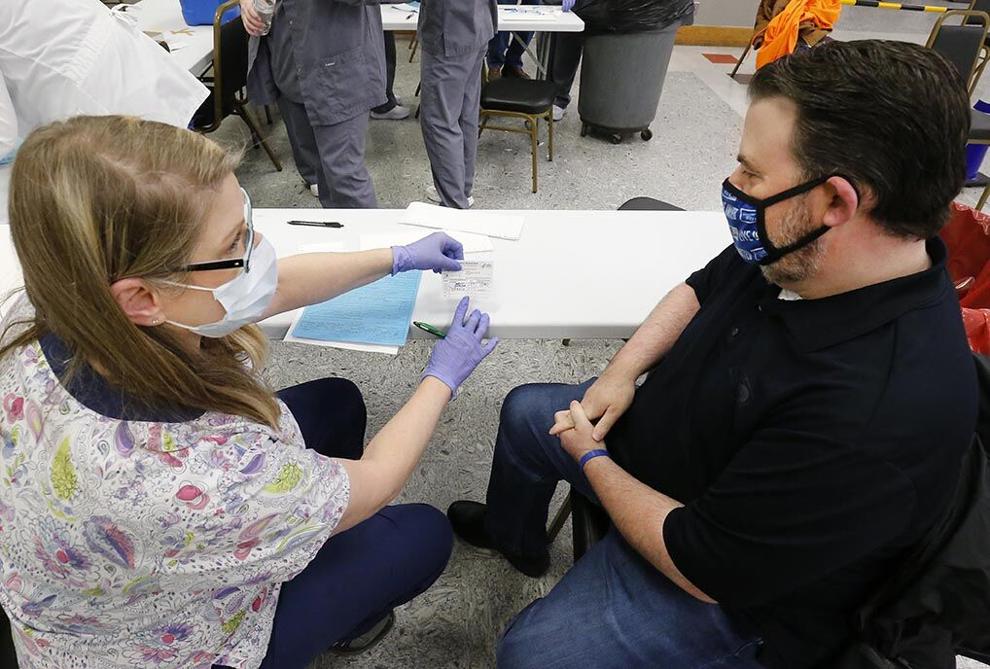 When COVID-19 vaccines first came to Heflin, pharmacist Ryan Jackson couldn't give enough shots. Lately, the pace is a lot slower.
"I may be doing 20 shots a week, where I was doing 50 to 100 a day," said Jackson, who works at Wright Drug Company in Heflin.
As the federal government starts a push to get 70 percent of the country vaccinated against COVID-19, Alabama lags behind most states in vaccinations, and the state doesn't seem likely to catch up soon.
Statistics from the Alabama Department of Public Health show that across the state, the pace of new vaccinations in the past two weeks is about where it was in late December and early January, when supplies of shots were scarce.
Cleburne County, where Jackson works, is among the least vaccinated counties in the state. About one in five of the county's vaccine-eligible residents has had at least one shot, with 18 percent fully vaccinated, according to numbers from the Alabama Department of Public Health.
In Calhoun County, about one person in four is fully vaccinated. Those percentages have shifted over time, as vaccines have been approved for younger age groups. But Cleburne, DeKalb and Russell counties remain the least-vaccinated counties in the state.
"I don't think we're going to make it to 70 percent by the Fourth of July," said Dr. Karen Landers, an assistant state health officer. "We have to continue messaging as much as possible by every means we have."
Even with low rates of vaccination, the rate of death and illness from COVID has declined dramatically in recent weeks. In Calhoun County, 324 people have died from the virus, but most of those deaths happened before this spring. In Anniston, Regional Medical Center's count of COVID patients briefly reached zero in May, a milestone in the pandemic.
But there's lingering concern that the virus will remain a problem if a large portion of the population doesn't get vaccinated by fall or winter.
"At the end of the day, it's an individual choice about taking this life-saving vaccine," Landers said.
Jackson, the Heflin pharmacist, said he's not sure why people have lost interest in the vaccine.
"I've had about a dozen people who came in for the first shot, but said they didn't want the second," he said. Most cited side effects as the reason, he said.
Asked why Cleburne, Dekalb and Russell counties remain among the least vaccinated, Landers said she wasn't sure. Still, she noted that all three counties are on the Georgia state line.
"It's possible some people could be going to Georgia for vaccination, and their numbers haven't been reported to us," she said.
Landers said she didn't expect the Georgia factor to have much effect on the numbers.