Alabama residents will need to keep their masks on through August, Gov. Kay Ivey announced Wednesday.
"Tough decisions are a lot easier to make standing on the sidelines than when you're in the arena," she said.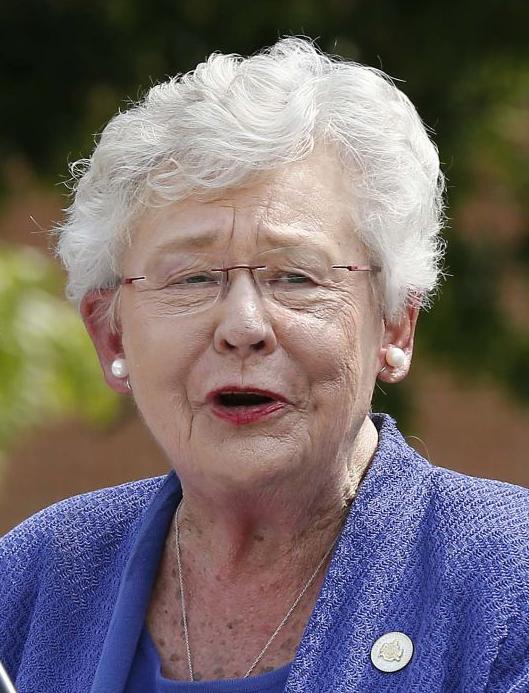 The order mandating face coverings in public will stay in place through Aug. 31 as a measure to prevent the spread of COVID-19, Ivey said in a livestreamed press conference from the Alabama State Capitol.
Ivey said the order will apply to schools as well, with students from second grade and up through the university level required to wear masks on campus.
Ivey's announcement comes as the state continues to see its count of coronavirus cases surging. More than 81,000 Alabamians had been diagnosed with the virus as of Wednesday morning. State health officer Scott Harris said the number of deaths in the state attributable to the virus is approaching 1,500.
Calhoun County is now surging faster than the state as a whole, with cases doubling about every two weeks. By Wednesday morning, 1,253 people in the county had been diagnosed with the virus. Six people in the county are dead from COVID-19 according to the state's official count, but local officials say that number will nearly double when a recent spate of deaths is included in the county.
Ivey announced a mask order, requiring face coverings for most people in public settings, in mid-July, as cases of the virus began to surge. It was set to expire this week had Ivey not extended it.
New cases continued to surge even after the order, though public health officials said it would likely take two to three weeks of mask use before the change is noticeable.
Harris, the state health officer, said there are some indications that new cases are leveling off in recent days, though he said he was reluctant to read too much into recent numbers.
"Overall, our numbers are not all that encouraging," Harris said. He said Alabama still seems to be in the middle of a surge in cases that began with events on the Independence Day weekend.
Ivey said the state public health order has been changed to apply to the state's schools, with masks required for students in second grade and older. Most local public schools plan to open in mid to late August, though critics of reopening have questioned whether classes — and sports events — can be held safely.
Ivey defended the plan to reopen schools, saying that extended class in online-only environments would lead to a "slide" in student performance. She said that for many children, in-person school provides more than just instruction.
"School is a safe place where many of our children get their healthiest meal of the day, and where they are encouraged and cared for as well as taught," she said.
There's no clear data on how thoroughly Alabamians are complying with the mask order, though many businesses now require masks when customers enter. Alabama law allows arrests and fines of people who violate state health orders, though Ivey, in announcing the order, said she didn't expect to see police arresting people for violating it. She defended that stance on Wednesday.
"The purpose of the mask order was not to penalize people but to inform them," she said. She praised a south Alabama police chief who she said was using the order to stop people and supply them with masks.
Harris also appealed to people to continue wearing masks.
"We really need people to cooperate with continuing to wear face coverings," he said.
Harris said there are still months to go before the pandemic is no longer a problem.