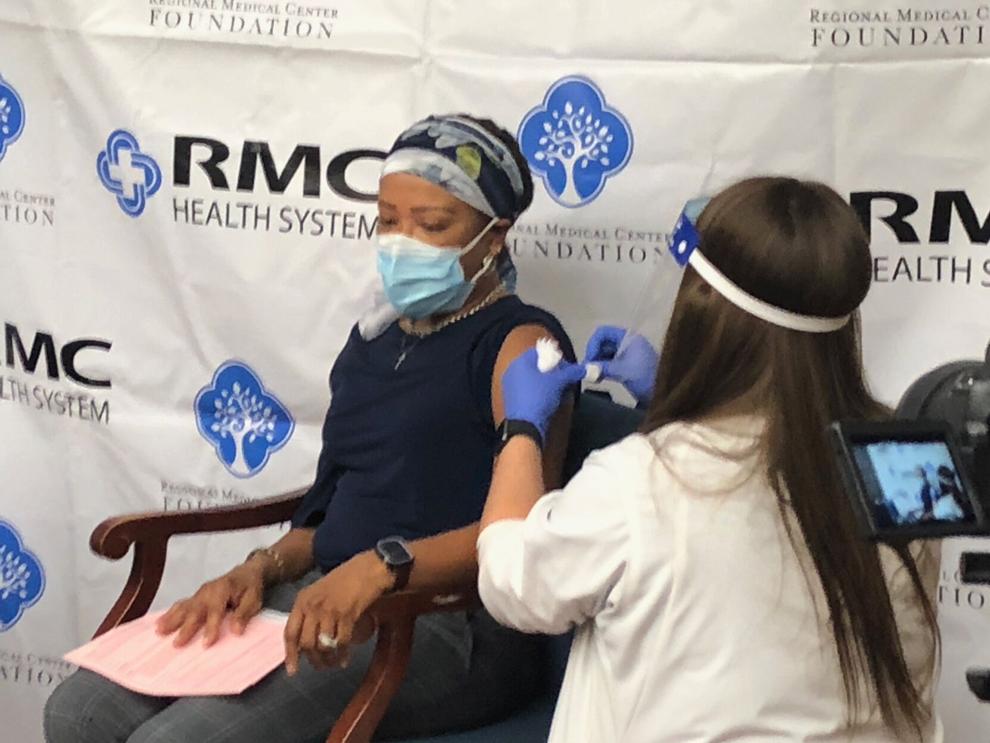 Hobson City Mayor Alberta McCrory hasn't had the COVID-19 vaccine yet, but she did stop by the Anniston City Meeting Center last month to see who was in line for the shots.    
   "I observed that there were a lot of white people getting the vaccine, compared to Black people," she said. 
   McCrory, Calhoun County's only Black mayor, is determined to get more Black Alabamians into that line. Not long after the first vaccines were announced, McCrory began talking to other Black officials about ways to overcome Black reticence about the vaccine. 
   Vaccination advocates know the state's history is working against them. Past misdeeds such as the Tuskegee Experiment — in which doctors in the 20th century left Black men untreated for syphilis, without their knowledge, as part of a study — did much to erode trust in the medical profession among Black Alabamians. 
   McCrory in December announced that she was working with other Black mayors to begin a campaign to build trust in the vaccine. Part of the plan was to call on pastors and other Black leaders to speak out for the vaccine — and possibly get the vaccine in some sort of public way to build trust. 
   Nearly two months later, the question for most people is not whether to get the vaccine but whether they can. Weeks into a stop-and-go rollout, Calhoun County health workers have given shots only to health workers, first responders and some of the county's 75-and-up population. Some local pharmacies have received vaccine shipments, but distribution is uneven. 
   McCrory hasn't had a chance to get the shot herself. 
   "On Feb. 8, I should be eligible," she said. The mayor said she's in the 65-to-74 age range that will be allowed to get the shot next week, when state officials hope to offer 1,000 shots per day at various sites around the state. Anniston is one of those sites, though local officials said Monday they're still working on the details of that distribution effort. 
   McCrory said she believes a few residents of her city, in the 75-and-up range, have had the shot. She said she's still hearing skepticism from some residents. 
   She said she and fellow Black mayors are working on efforts to get information about the vaccine out to the public. She said they'll likely hold a panel discussion later this month as part of that effort. 
   But right now, the plan depends at least somewhat on the pace of the rollout of the vaccine. 
   "We're just waiting for it to become more available to the people, and see what that outcome is going to be," McCrory said.