Emily Keys treks across the East River at the end of her 24-hour shifts from Brooklyn to her Manhattan apartment. Rooftop melodies played on a trumpet greet her.
"It's amazing," she says. "I look forward to it every night."
The songs are performed by a man atop a nearby building, a celebration for those on COVID-19's front lines. And they never repeat, each night a different selection that soothes the stress of delivering babies to coronavirus-positive mothers in New York City. 
Keys records the songs on her phone and sends them to her family, some of whom are in Anniston. Together they play a long-distance game of Name That Tune.
"It's gradually caught on where more and more people come out (to the rooftops) and listen to him," Keys says. "He's amazing."
This, by the way, isn't what the 30-year-old former Annistonian expected when she began her physician's residency at the Brooklyn Hospital Center, the borough's oldest hospital, which dates to 1845. 
She settled two years ago in Manhattan, chaperoned by Murphy, her golden retriever, after graduating as an OB-GYN physician from the School of Medicine at St. George's University in Grenada, West Indies. But nothing from her clinical stints in Atlanta and New Jersey prepared her for the challenge of delivering babies in the hotspot of a global pandemic.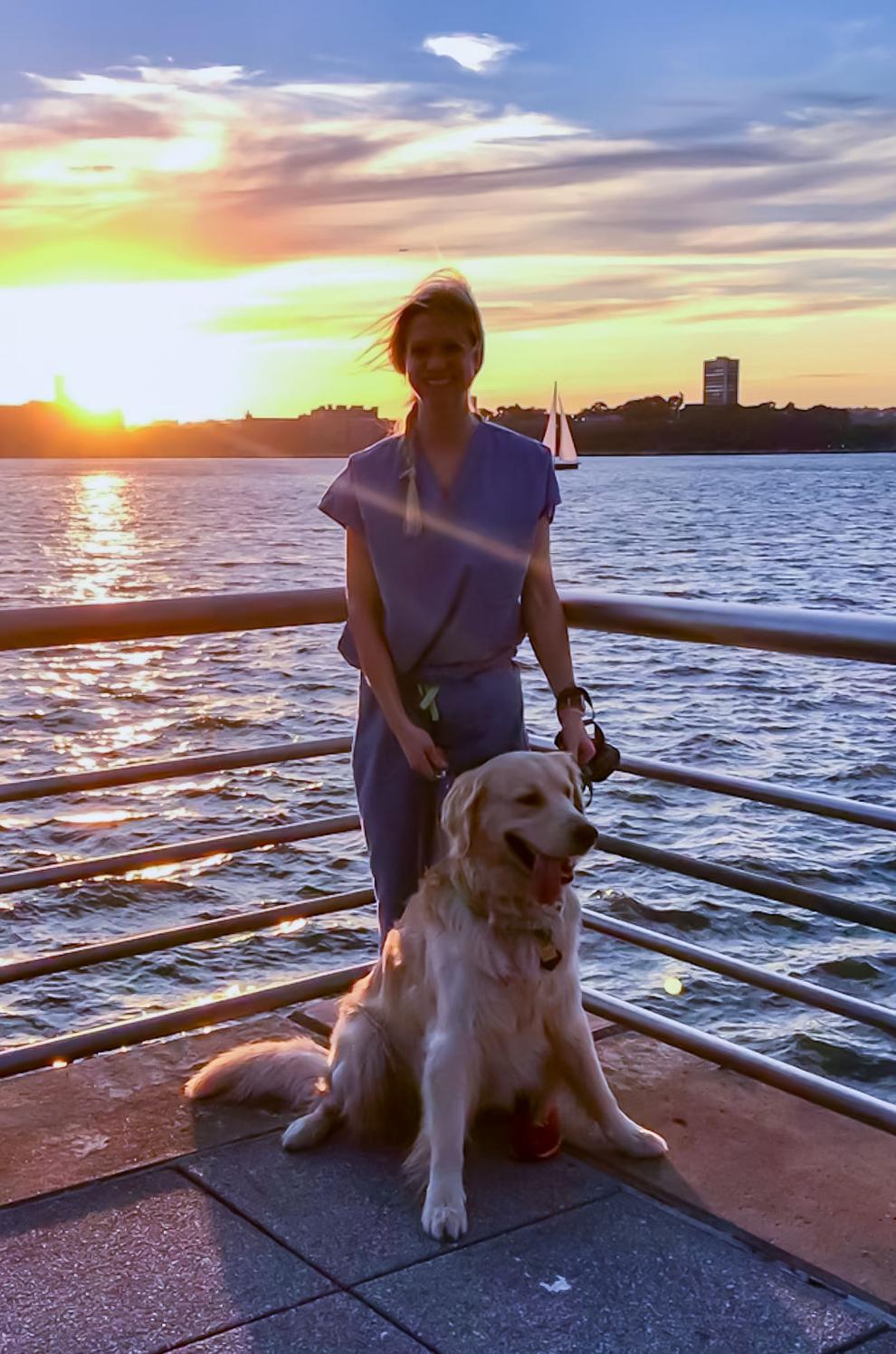 Overnight, Keys says, New York was altered by a virus that to date has sickened more than 167,000 there and killed 13,000. Times Square is largely empty. Most streets are quiet. "It's indescribable, actually," she says. And health care workers like Keys are especially at risk.
This isn't normal. COVID-19 has rewritten the rules. 
To treat coronavirus-positive pregnant women, Keys dons protective gear — gown, mask, face shield, gloves — that guards her health. But it also costumes physicians as faceless beings, almost alien, who can be heard but not fully seen. Five staff members at Keys' hospital have already died from the coronavirus, according to The New York Times.
Keys knows the risk. "I was scared at first and I was kind of worried in general and uneasy about it," she says. "But then it kind of became just a normal way of life, just a normal thing. And then I wasn't as scared anymore."
Keys didn't unilaterally choose to spend four years as a resident in Brooklyn. (Assignments are made through a complicated mishmash of students requests and hospital decisions.) But to understand what this graduate of the Donoho School and the University of Alabama is enduring each shift, you must understand where she works.
Built during the presidency of James K. Polk, Brooklyn Hospital Center sits in the borough's northwest, about 3 miles north of where the Dodgers played baseball at Ebbets Field. The World Trade Center is about a 4½-mile cab ride away. Next door is Fort Greene Park, named after Revolutionary War hero Nathaniel Greene, which contains the remains of 18th-century American prisoners of war.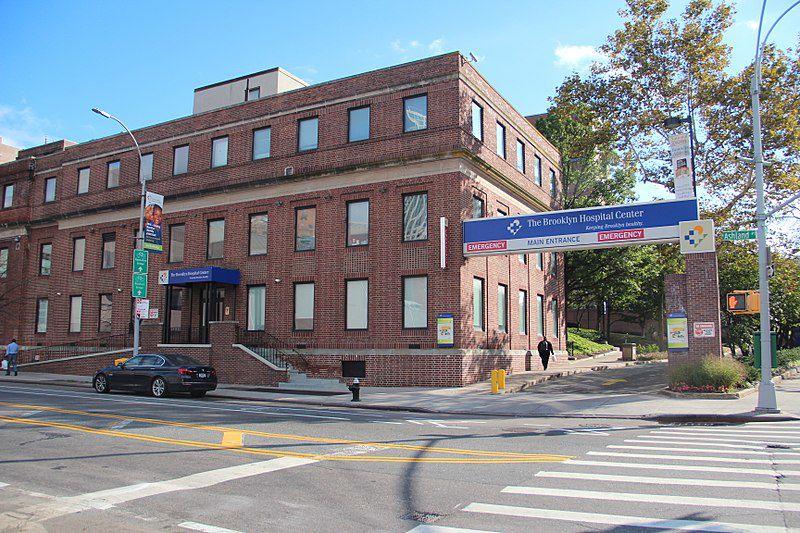 Many of the hospital's patients are from underserved communities: poor, unemployed, immigrant, African-American. Since early March, 200 or so babies have been delivered at Brooklyn Hospital Center, The Times has reported; more than 30 of the mothers have tested positive for COVID-19. 
The labor-and-delivery unit had no negative-pressure isolation rooms but had to create makeshift spaces because pregnant women can't be sent easily to intensive-care units because doctors there don't often have specialized OB-GYN training.
The mothers are scared, Keys said. And they're stripped of their families' comfort because of COVID's damage to hospital visitation rules. "You can tell how anxious they are ... It's supposed to be a happy time in their lives, and it's exciting, but because of COVID it's completely changed the aspect of what we do every day."
Yes, every day there's something.
At the peak of the pandemic in Brooklyn, Keys lost count of the "code blues" — a medical emergency — she heard during one day's shift.  
Keys was the on-call resident on a recent night when the conditions of three pregnant women with COVID-19 began to deteriorate. Two were on ventilators; the third's condition rapidly worsened, which forced doctors to intubate her and deliver her baby early so they could try to keep the mother alive.
Keys admits working amid this pandemic "has been weighing me down," which is understandable. Some days are heavier than others. It makes you wonder if she wished she'd stuck with pediatrics, which she originally liked, or ophthalmology, like her father, Kent Keys, whose practice is in Anniston. She says no. "The patients I care for, for the most part, aren't critically ill," Keys says. "And we give them a baby at the end of it." 
I suspect she smiled while saying that.
When this is over — the pandemic, her residency — Keys may leave New York, which she enjoys, but it's not her thing. She'll likely drag Murphy to a smaller place closer to Anniston, far from this spring's extraordinary scenes in Brooklyn. 
The trumpet songs and irreplaceable training, though, she'll take with her. 
"Once I realized I had to be strong for my patients, it didn't scare me anymore," she says. "I became a doctor to help people, and that's what I'm trying to do."
Email: ptutor@annistonstar.com