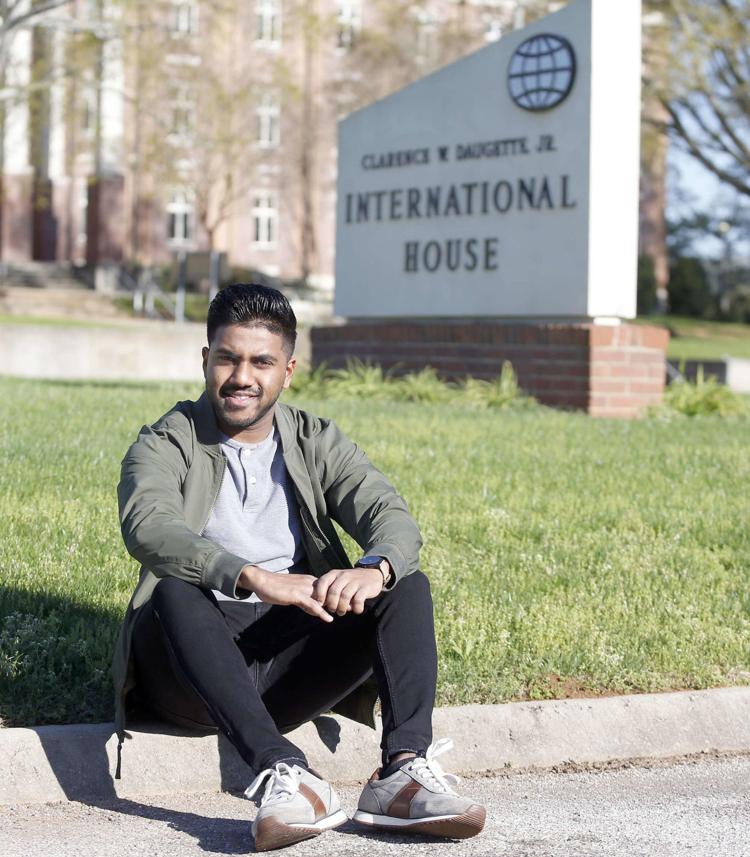 Camaron Harry hails from Durban, the South African port city blessed with pristine beaches that sits tight on the Indian Ocean. It's 9,000 miles from Calhoun County — roughly four times the distance between Los Angeles and New York City. His family is quarantined there during the COVID-19 global pandemic.
Harry isn't. 
He's holed up at Jacksonville State University's International House, safe, but waiting and wondering. And what else? 
"I watch a lot of Netflix now," he said.
He's not alone. 
Grace Wang came to Alabama from South Korea. Balqees Hijazeen is Jordanian. They also live at the International House, and they're safe, too. But they miss their families; they worry about them. And instead of self-distancing against the novel coronavirus at JSU, they can't help but wonder if they should have survived this worldwide health crisis at home.
"I'm not going to lie," Hijazeen wrote in a text message. "It has been difficult for me because I'm not with my family right now."
And Wang? 
"I have to think about my health and protect myself from the virus, so I just stay in my room at the house and watch movies and call my family and friends," she said. "And I sleep a lot."
The pandemic is omnipresent and indiscriminate, a serial defier of city limits and international boundaries. And at JSU it's impossible to ignore how the COVID-19 outbreak is upending the lives of the university's international students, especially those who live at the acclaimed International House.
Before the pandemic shut down on-site classes at Alabama's colleges and universities, 38 students lived at the International House. They came not only from the United States but also from 16 foreign nations: Benin, Cambodia, the Democratic Republic of Congo, Guatemala, Honduras, India, Japan, Jordan, Mexico, Nepal, Nigeria, the Philippines, Saudi Arabia, South Africa, South Korea and Vietnam.
Two of those students returned home. A good many remained in Jacksonville. Campuswide, 18 percent of JSU's 140 international students from 45-plus nations have returned home, or will soon.
By the way, Chandni Khadka, the International House director, is from Nepal, and her pandemic story is no less frustrating or long on unknowns. She admits that it's "been quite challenging in terms of being able to give specific directions to our students … because of the uncertainties surrounding this pandemic," she wrote in an email. Life, though, hasn't stopped.
"I am spending most of my days at home (in Jacksonville) cooking while my husband spends his days eating," she wrote. Humor helps. "We are doing our part, staying in and helping (to) flatten the curve."
At the International House, Wang Facetimes her parents each night around 9 in Sejong, where they now live. (It's 75 miles south of Seoul.) To no surprise, the novel coronavirus dominated their conversations this spring, a family's worries spread across two continents. 
"My parents told me about how serious it was," Wang wrote.
Her country responded rapidly with nationwide testing that prevented indiscriminate closings of schools and businesses and avoided what's happening in Italy, Spain and certain U.S. hotspots. But she wasn't at home; she was in Alabama, where the wearing of face masks for protection from disease is rare.
Wang searched for masks at local stores. All she found were bare shelves.
"In my country," she wrote, "most of the people wear masks and try to protect themselves, and they don't go outside at all ... People here don't wear masks like in my country, maybe the culture is different."
Hijazeen wants to go home. But she can't. Right now Jordan "is locked down" and the airports are closed and quarantines are mandated, she wrote. She considered going home when the pandemic arrived. She planned to graduate in May with a degree in business management. But JSU's spring commencement is up in the air, and she's still living at the International House. 
"Since there is no graduation (ceremony), I don't think I'm gonna stay," she wrote. "I honestly prefer to go back home and live with my family that I haven't seen much for the last five years ... and maybe come back after a year to do my master's (degree) if everything gets better."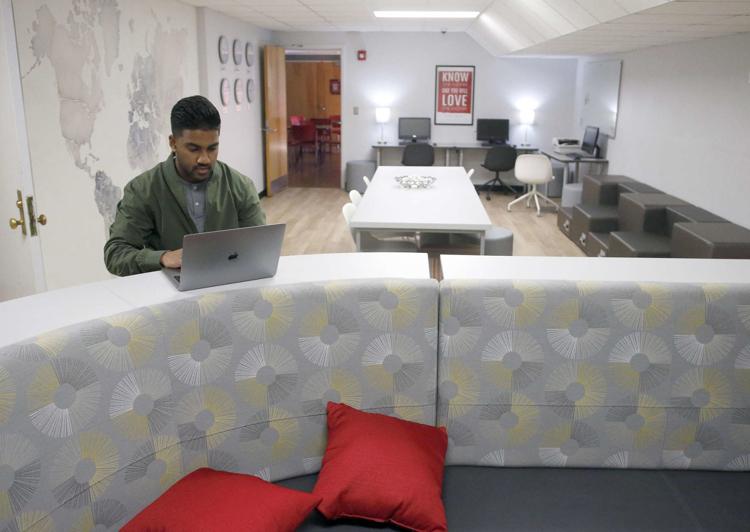 As for Harry, a business major, he's not sure what's next. He's staying positive. He mulled flying to Durban but worried that travel restrictions would hinder his return when school resumed. "I wasn't eager, but the thought crossed my mind," he said.
Plus, South Africa has imposed a 21-day shutdown, closed its beaches and stopped public gatherings. So between Netflix binges and online work he talks to his family, who are safe those many miles away.
"They're always concerned," he said. "I don't want my family to be exposed and they don't want me to be exposed." In that sense, the International House isn't a bad place to be these days.